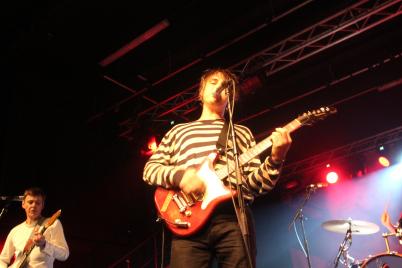 Babyshambles have always been a band known for their shambolic time-keeping and their unequivocally shambolic front man, Peter Doherty. On Tuesday the 10th of September he did make it onto stage, and what a performance it was.
We were lucky enough to catch the support act Orphan Boy too, who, after a small break from making music, came out swinging and playing material from a soon to be released 3rd album. Tracks like 'On A Nelson Skyline' were refreshing to hear, showcasing how creative smaller bands like the Grimsby / Manchester 4-piece can be. Ending their set with the huge 'Some Frontier', the title track from the fantastic second album, their energy was relentless as lead singer Rob Cross led the crowd into a frenzy with the tracks heavy drums and chanting vocals.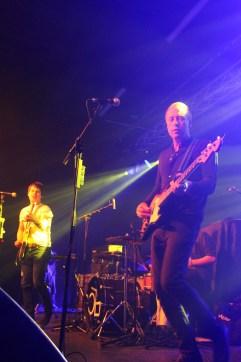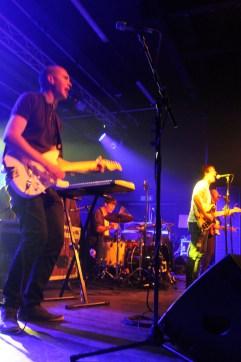 Babyshambles arrived on stage about 20 minutes later than their 9pm set time, something of a surprise to most people who were expecting at least a 10pm start. Opening with 'Delivery', the band quickly showcased a messy as performance as you could expect to see, yet from the off they had everyone in the room under their spell.
Stumbling around, Pete stared blankly towards the ceiling, just about managed to keep it together as they smashed through 'Nothing Comes To Nothing', 'The Blinding' and others, eventually leading them to fan favorite 'Kilamangiro'. From front to back he had people in the surprisingly small crowd throwing drinks, stumbling about and generally seemingly to reflect the sweaty pale mess battling through the words on stage. Even cynics and haters of the band would have to agree, if there was one thing they knew how to do, it was put on a performance.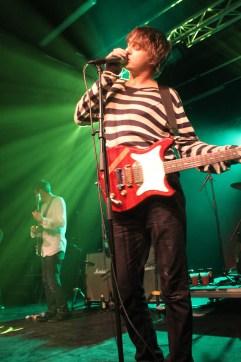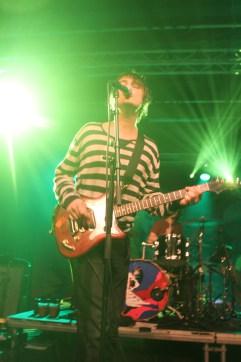 The music was by no means tight and, at one point, Pete began to sing the wrong song. But at the end of the day, it was all part of it. The infectious anarchism spreading through the crowd like a drug-fuelled wildfire. By the time it came to the end of 12th track 'Loyalty Song', Pete had already had one stage invader, attempted to smash a light above the audience and was about to walk off stage to a chorus of boos and hisses, to which his response was "Well what more do you want? You only paid 20 quid". Coming back on stage, after about 2 minutes, they played 'Seven Shades' and 'Gang of Gin', ending the set with a crowd led rendition of 'Fuck Forever'.
There was no doubt that some people in the room were there to see Pete as a personality alone and that they would not be disappointed with the rock 'n' roll drama that unfolded on stage. Sure he was clearly out of his head, but they did what most tight new bands don't do; they gave a reason to come and see the band in person, because you never know what the hell they will do next.