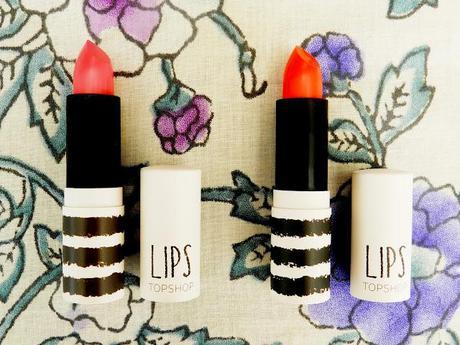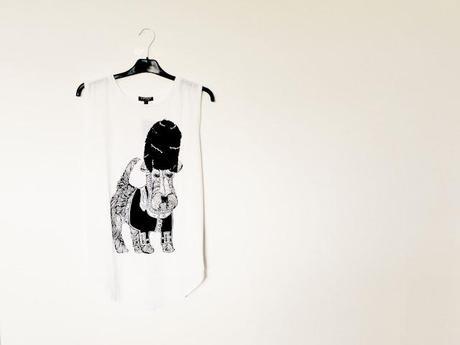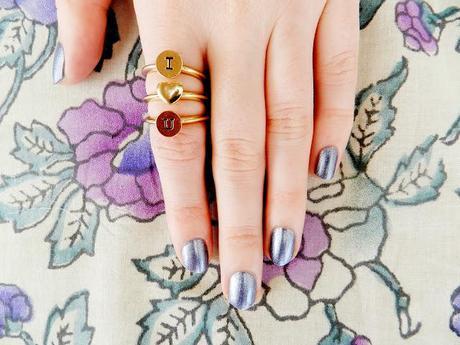 "Brighton Rock" Lipstick - Topshop"Infrared" Lipstick - TopshopScottie Dog Tee - TopshopRings - Topshop"Mercury Miasma" Nail Varnish - Topshop
I mentioned previously that I'd purchased the paisley cut out dress from Topshop (which I'm saving for another post). What I didn't say though, was that at the same time, I picked up a couple of other little pieces from there.
I'd been umm-ing and ahh-ing over which of their lippy shades to settle on for ages and eventually decided on "Brighton Rock" and "Infrared" - both of which satisfy my love of big, bold lips to a tea :) I also bought the set of "I <3 U" rings that I featured in one of my earlier posts which I think are really cute!
My favorite item though, has to be the little Scottie dog tee! As soon as I saw him on the Topshop website I knew I had to have him and for £12 I think he was an absolute bargain! Dressed in his little bearskin hat and military get-up - he was part of their special addition Jubilee range. What I really like as well, is that the fit of the tee is slightly oversized which means no "boob stretch-age" is likely to occur (something I quite often have trouble with where t-shirts are concerned) <3
So yes, these are a few of my recent purchases. I haven't had much time to shop lately what with work and trying to save up for planned summer excursions.  The next few months are going to involve a bit more free time and plenty of adventures to look forward to though - so I may be forced to slacken the purse strings a bit and invest in a few summer essentials (this has nothing to do with the fact that the majority of sales started today... no no no... well...maybe it does a tiny bit). In fact, don't tell anyone, but I've already indulged in a little UO retail therapy this afternoon. Oopsies! ;)
What has everyone else got their eye on - hoping it'll have it's priced slashed? Better yet, has anyone managed to grab themselves a bargain?