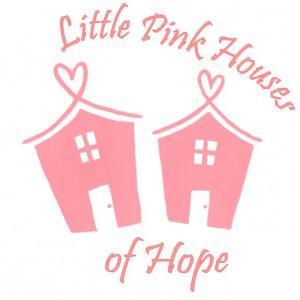 There's a breast cancer survivor who is making it possible for others with breast cancer to have a much needed time out for themselves and their families. She has found a way to give them a week at the beach where they can forget about treatments and side effects and what they have all been through or are still going through.
Jeanine Patten-Coble fought her own breast cancer battle in 2009 at the age of 39. Her experience inspired her to create Little Houses of Hope a nonprofit organization that gives families emotionally and financially exhausted by breast cancer a week's retreat in beach houses in North and South Carolina.
Each family has their own comfortable beach house for a week. The beach houses are donated on a weekly basis for use by their owners.
Families do not have to worry about cleaning the house they are staying in or cooking while they are there. Those services are provided by volunteers.There is no cost to families as meals, lodging, and all activities are included in the week's retreat.
Jeanine and her dear friend and colleague, Melissa,  do an outstanding job of recruiting their "Beach House Angels" ( homeowners who donate the  use of their homes); Pink Partners a group of generous group of businesses who help with providing  goods and services to fund a week long retreat and volunteers who help with:
Securing a house donation
Being a retreat week volunteer – cooking , cleaning and helping with programs and activities during the week
Administrative tasks
Providing in-kind services such as meals and beach supplies
A typical week includes:
Common Dining so that participating families can come together and spend time together
Morning, Afternoon and Evening Programs – Social and activity programs that families can participate in as they choose
Beach retreats are awarded through an application process. Applications are closed for this year but available for 2012.
Jeanine and Melissa are always looking for Beach House Angels . Their most immediate needs for housing are:
Kill Devil Hills -  June 11-18
Emerald Isle – August 13-20
Folly Beach – Oct 8-5
If you can help Little Pink Houses of Hope give families the healing experience of a beach vacation, you can contact them at:
website: www.littlepinkhousesofhope.org email: [email protected] blog: www.littlepinkhousesofhope.blogspot.com
phone: 336-213-4733