Little Mr A's book review of Spaghetti with the Yeti (& competition!)
September 26, 2013, admin, Books, Competitions, Reviews, , 38
Recently Little Mr A was sent a new book to review, Spaghetti with the Yeti.  As soon as it arrived I knew he would like it!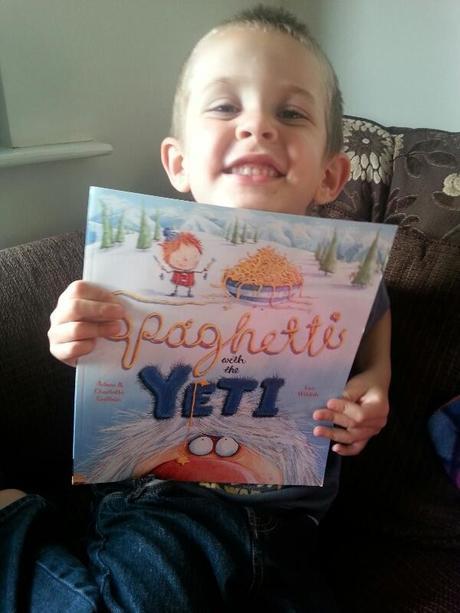 Written by Charlotte and Adam Guillain and illustrated by Lee Wildish, this book is about a little boy called George who goes on an adventure to find the elusive Yeti.  Along the way he meets lots of different monsters before finally finding the Yeti he has been looking for.  As luck would have it, it turns out the Yeti loves to eat spaghetti which is handy as this is exactly what George packed in his rucksack!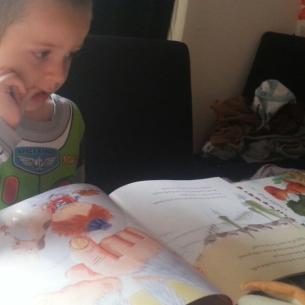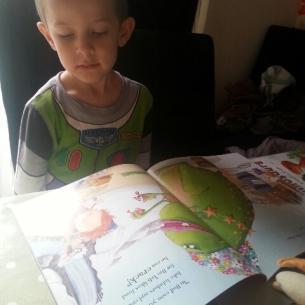 I think this book is a really fun, rhyming book that is perfect for reading together and for Little Mr A to read on his own.  He was sat at the table over the weekend reading the story and laughing away to himself so I asked him what he thought of the book, here is what he said….
I am delighted to be able to offer three of my lucky readers the chance to win a copy of this wonderful book.  To enter, simply fill out the Rafflecopter form below.  Good luck!
a Rafflecopter giveaway

Disclaimer – for the purpose of this review we were sent the book free of charge.  All opinions are honest and our own and all photographs and videos were taken by me and are not to be used without my permission.