October 3, 2013, admin, Reviews, , 11
On Tuesday Little Miss A and I were invited to a swanky hotel in Leeds to meet two very lovely ladies with some gorgeous pushchairs for us to have a look at.
I have been a big fan of Bugaboo prams and pushchairs since we got our Chameleon just before Little Mr A was born so I was really excited to see (and have a play with!) some of their new 'toys'.
When we arrived the first thing that took my attention was the new Bugaboo Bee with an absolutely beautiful bug inspired hood and baby nest.  I have never really noticed many Bees whilst out and about and I have certainly never had a good play with one so I was eager to have a go.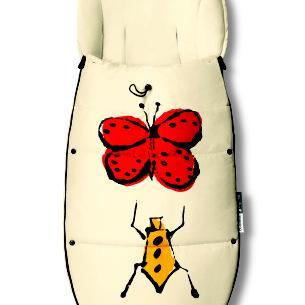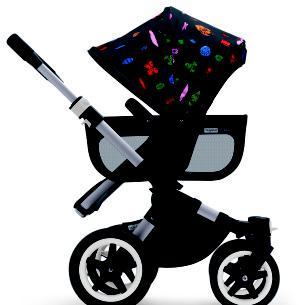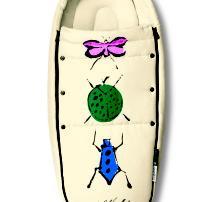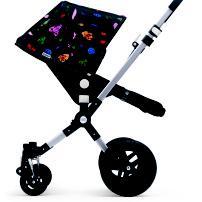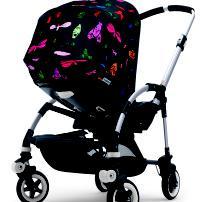 The new 'Happy Bugs' collection is the next design in their collaboration with The Andy Warhol Foundation and is available as tailored fabric for the Cameleon, Donkey and a sun canopy for the Bee and the Donkey duo.  The sun canopies are double printed so baby gets to see the gorgeous bugs too!  As well as the tailored fabric the collection includes a unique Baby Cocoon and a Footmuff.
As for the Bee itself I was really impressed.  I loved how light it was which made it so easy to push around, even with a heavy Little Miss A in there!  As with other Bugaboos, there is an extendable handle to suit every height.  Because the Bee is so small and light, together with the adjustable handle, I know that Little Mr A would be able to push his sister around in the pushchair with no problems (which can sometimes be a struggle with our current pushchair!).
I also loved how small it folded.  Because we had gone to Leeds on the train, I had just taken our lightweight buggy rather than the Chameleon as I knew that there would be a high likelihood I would have to fold it for storage.  With the Bee I don't think you would have any problem on public transport as it is really easy to fold, very small, and incredibly light to manoeuvre.
Little Miss A seemed to be really comfortable in it too and, with it's extendable and adjustable seat it is easy to make the pushchair fit your child from birth.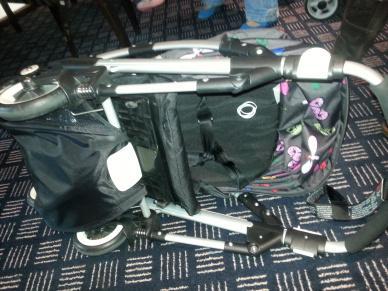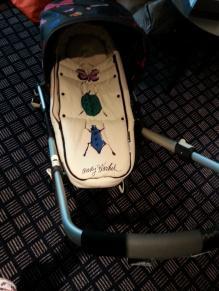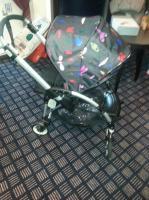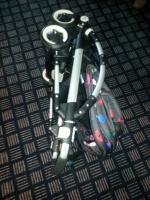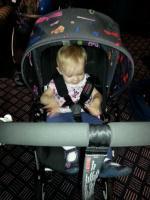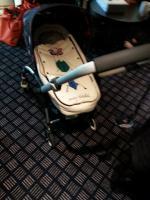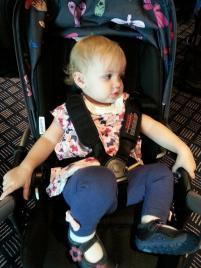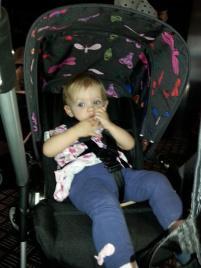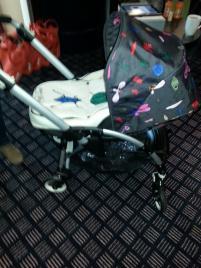 The next pushchair we got to play with was the Buffalo.  This is a cross between the Chameleon and the Donkey and is not one I have really come across before.  The main differences I noticed with the Buffalo are the seat is longer and the storage bag underneath is huge!  The Buffalo is intended to be a more all terrain and robust pushchair.
Again, the pushchair was incredibly light and easy to push around and very easy to fold up for storage.  In fact, if folded up correctly, you can even unfold it in one movement so, again, very easy for public transport.
One of the features I really liked on the Buffalo was the extra long hood.  When pulled right down it came almost to Little Miss A's knees.  This is a really handy feature, particularly when your child is asleep and means you don't need to try and attach muslins or blankets to protect them from the weather!
Little Miss A seemed really happy in the Buffalo too and liked playing peek-a-boo under the big hood!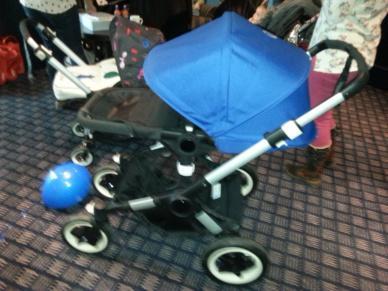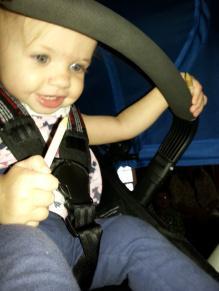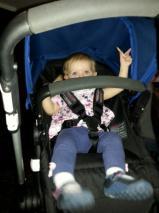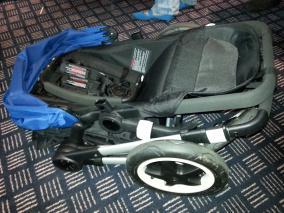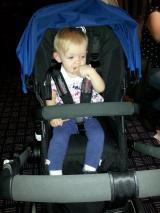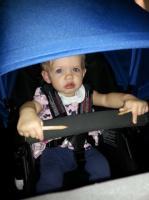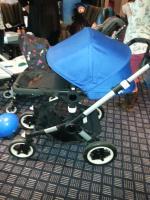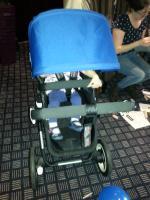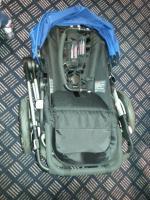 After we had finished playing we got to take a look at the new Woolmark products being introduced including a gorgeous fleecy seat liner (that I really want for myself!) that is universal, not just for use with Bugaboos and some gorgeous wool blankets that are just incredibly soft and luxurious.   There is also a wool mattress protector being introduced.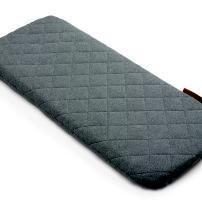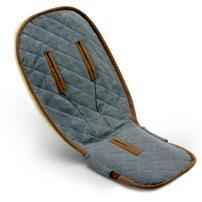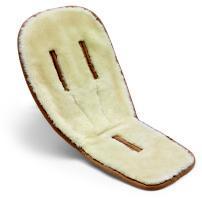 We had a really great morning meeting with Bugaboo and, playing with the pushchairs, has made me remember why I fell in love with our Bugaboo in the first place.  OK so they are not cheap but they really are great, innovative pushchairs that last.
Disclaimer – We were not paid to write this post just provided with coffees, pastries and a nice goody bag!