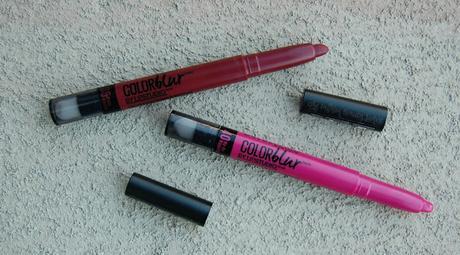 Hey Loves!
I came across the new
Maybelline Color Blur lip pencils
 a few weeks ago but didn't even think twice about picking one up. To be honest, I have way too many lip products and none of the colors jumped out at me. Not sure what I was thinking because I should have known they would end up in my makeup bag. While browsing twitter the other day, I noticed my blogger (and real life) friend 
Raisa
who writes for
 http://themakeupwhoreder.com/ 
showing off her pretty pink lips. If she was cosigning them, I knew I had to really try them. I walked into my local drugstore and picked two colors to try.
Moving on............
It's been a few days and I have been wearing them non-stop. I picked up #40
"My-My Magenta"
and #35
"Plum Please"
. Those were the two colors that I felt fit my skin tone best. I've mainly been wearing
"Plum Please"
because it's the perfect fall color. So here's the breakdown, 
Maybelline's Color Blur
is a cream matte pencil + smudger. You can apply full color or use the smudger on the end of the pencil to smudge the middle of your lips to get the
"blurred look"
or just lighten up the color overall. I know you're waiting to hear if they're worth it or not. For the price and based on their wear, they're worth the try. I found that taking my time applying the color helped a lot. The first day, the color bled a bit after eating. Normally, matte lip colors tend to stay in place. Since it's more of a creamy matte, the color does move around.
Check my swatches and look!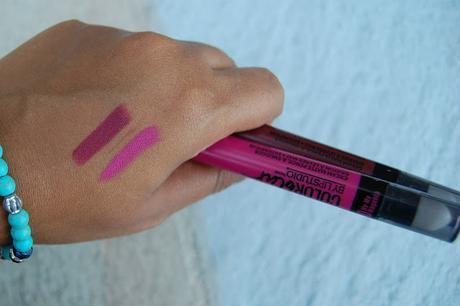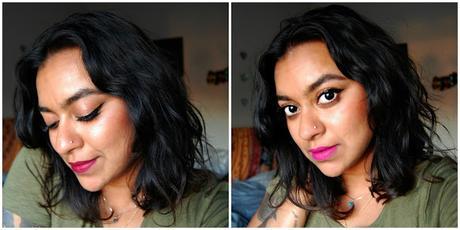 I came home from work
(no real makeup on except for liner and mascara)
and took these pictures in natural sunlight. As you can see the colors are very pigmented. You can find these babies in any local drugstore that carries
Maybelline
products.
Maybelline Color Blur Lip Pencils
run for about
$9
each. I picked them up when they were BOGO 50%, which was a totally steal! Have you tried these? Or will you try them? You can find me on Instagram to discuss more! Until next time.......