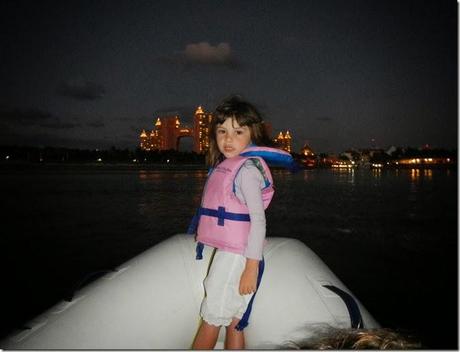 Shhh don't tell a soul. We snuck over to Atlantis in our dingy and parked at their dingy dock. Strolled passed security like we owned the place. But not as if we were stealing stuff we did spend $27 on icecream. It was REALLY good icecream. Pri and Wags shook their booties to the local band playing, junkanoo style.
Took the long walk into the hotel and through the casino to find the underground dig aquarium. They both enjoyed it but Wags was far more vocal about the experience and wanted to savor every tank we came across, where as Pri was always looking for the next best thing. Wags still takes a nap during the day and she slept to 4pm which worked out good but by the time we got back through the casino Carl was carrying Pri and if she wasn't so stubborn she would have fallen asleep on his shoulder.
It was a great night. 5 minute dingy ride across to Paradise Island and 2 hours of icecream and aquarium fun. Well worth the $27.
Typically it's $150 per adult and $76 per child for a day pass into Atlantis where you can use the waterpark and all their attractions. We plan on going to the Exumas in the next couple of days to get away for a little but when we return we hope to find a friendly mega yacht that we can borrow their Atlantis cards. Watch out we're coming for YOU!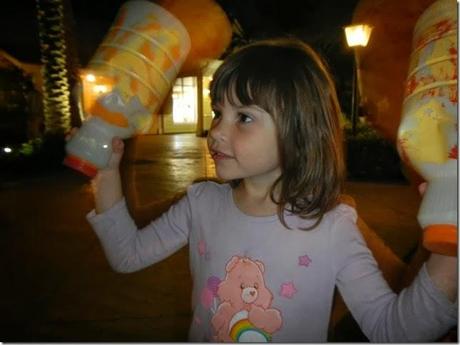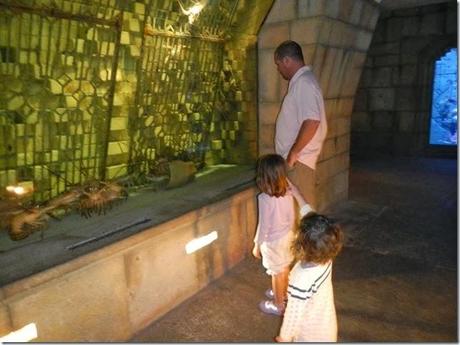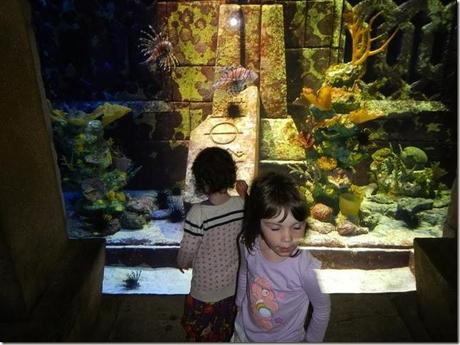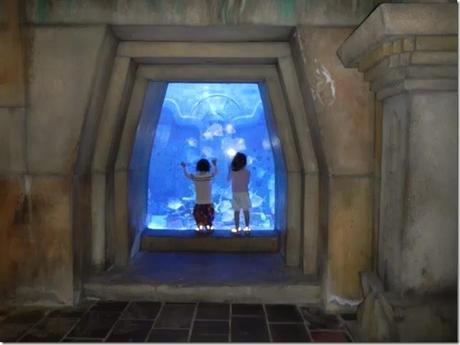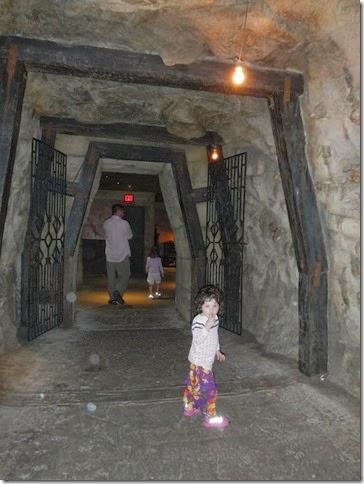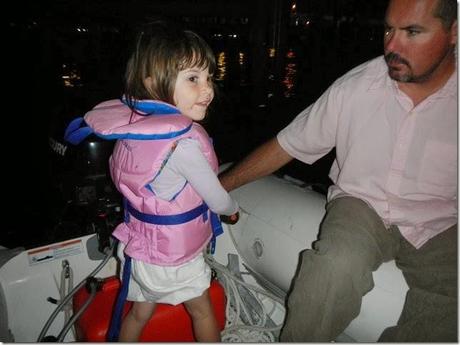 Pri loves to the drive the dingy. I think she'll master it before I do. She's also the first one in the boat and out, she's our line girl. She may also master the bowline before I do too.