#NatureBatsLast
from Local Corporate News
Wednesdays storms are being blamed for a fire and explosion in Baytown, TX, in the Houston-metro area.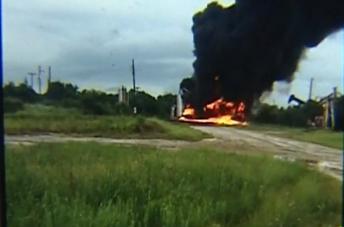 It happened around 1pm. According to the Baytown Fire Department, one oil tank was struck, caught fire and exploded. A second tank then fire, as well. Both are operated by Linc Energy
No injuries were reported and at this point, there's no evidence of pollution in the bay.
"The only thing that can cause us a problem now until we get a vacuum truck down there is if this rain storm dumps a lot of water on us really fast, we might have to do additional diking to keep it out of the bay," said Tim Rogers with the Baytown Fire Department.