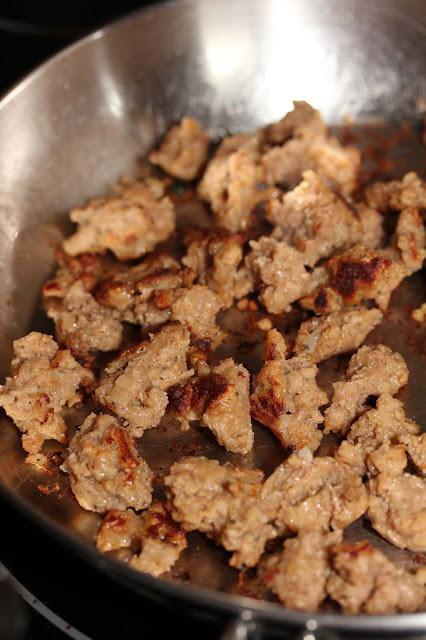 You may see this picture and question whether Kitchen Grrrls is still a vegan blog, but I will happily inform you that, yes, it is in fact still a vegan blog. You are looking at some pretty realistic looking breakfast sausage, though. 
We typically shy away from realistic vegan meats because we were never big fans of the texture of meat, but we thought we would give this a go for posterity.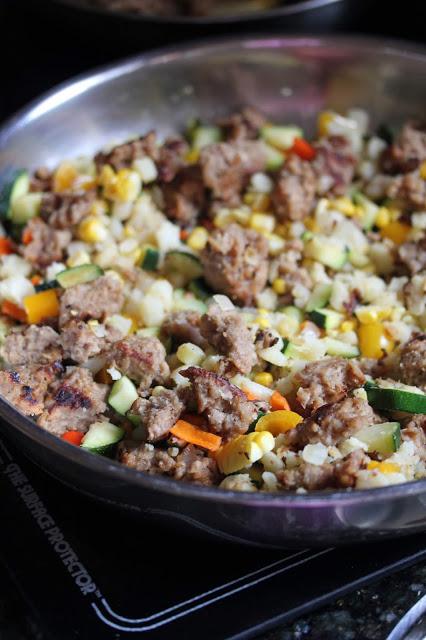 I was personally never a fan of breakfast before going vegan. It seemed like a meal consisting of all my most hated foods but now I love it.
We used the Lightlife Gimme Lean Veggie Sausage (not sponsored) in a traditional-style breakfast hash, and it was pretty good! I don't know if we'd re-purchase it because, as previously mentioned, we don't love the texture of realistic vegan meats. But, if you're looking for that meaty chew, this might be for you!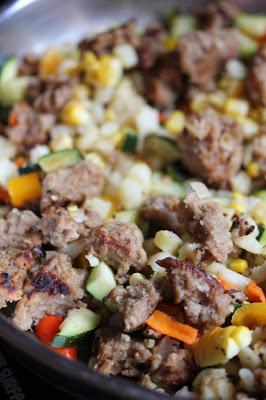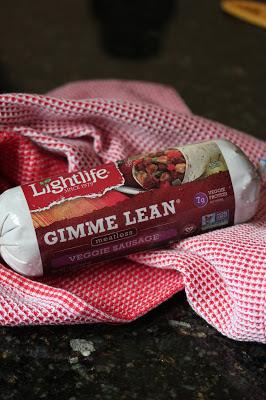 Veggie and (Vegan) Sausage Breakfast Hash


Ingredients3 tbsp vegan butter1 package of vegan sausage, crumbled1 small onion, diced1 zucchini, diced small1 bell pepper 1/4 cup corn, fresh or frozen 1 carrot, shredded2 cups of frozen diced hashbrowns (the little cubes)
DirectionsIn a medium-sized frying pan heat one tablespoon of butter. Once melted, evenly distribute the sausage in the pan. When the meat is browned on all sides remove from the heat and set aside.
In a large frying pan heat two tablespoons of butter. When the butter is heated, add the onion and cook for 5 minutes or until translucent. Add the rest of the veg and cook until softened, about 10 minutes. Incorporate the hashbrowns and cook for another 10 minutes or until heated through. Then toss in the sausage and cook for another minute. 
 The Platters - The Great Pretender