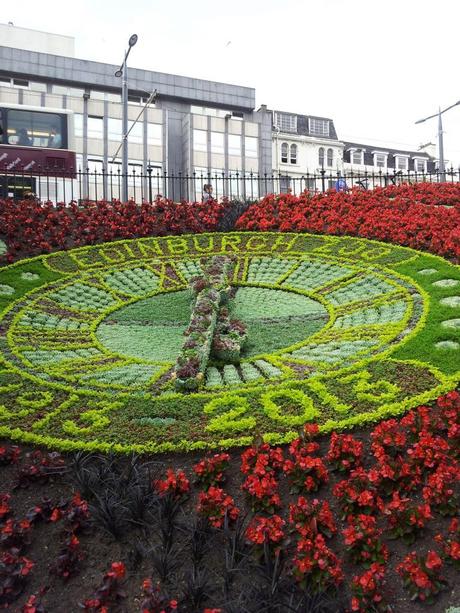 Last year I visited Edinburgh during the Fringe Festival, so due to shows and the sheer amount of people about I didn't see that much of Edinburgh. This year we traveled up for a few days during June (luckily coinciding with the heatwave, though my shoulders think otherwise!) and were able to see a little more, do a few more touristy things and generally relax. Kind of, we still packed loads into a few days! Here's what we got up to…
Visit to the Zoo
On our first day we let our inner child out and went to the zoo! I'm not a huge fan of zoos in general as I hate seeing animals caged up, but I was really impressed with Edinburgh. The enclosures were large, but there was also hidden bits so the animals weren't on show – they could escape from the public if necessary. The highlight of our visit can't be singled down to one thing – we loved the Penguin Parade (the door to the enclosure is opened, and any penguins that want to join in and walked around the path, they aren't bribed in any way) and also viewing the Pandas.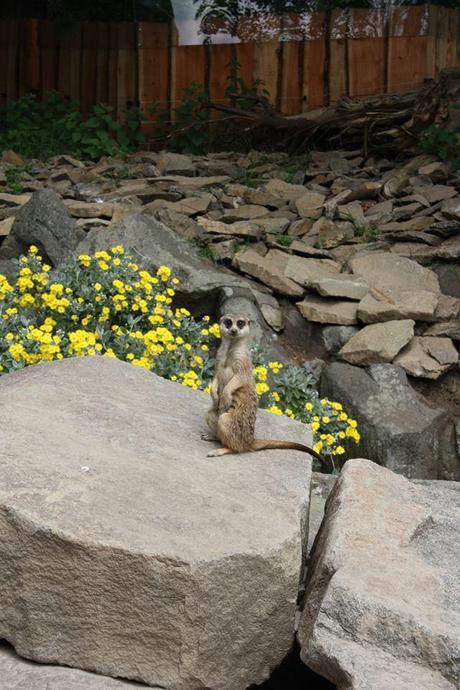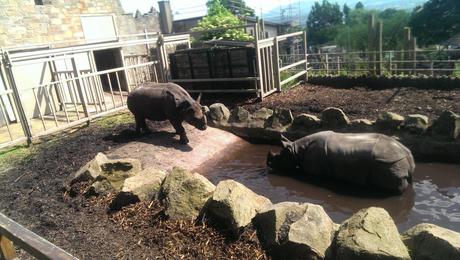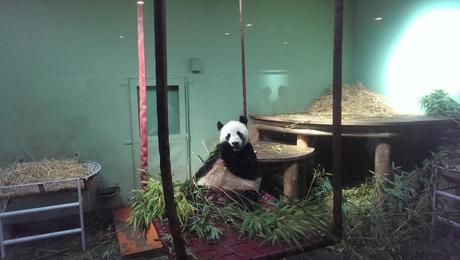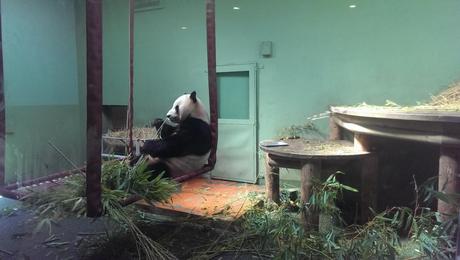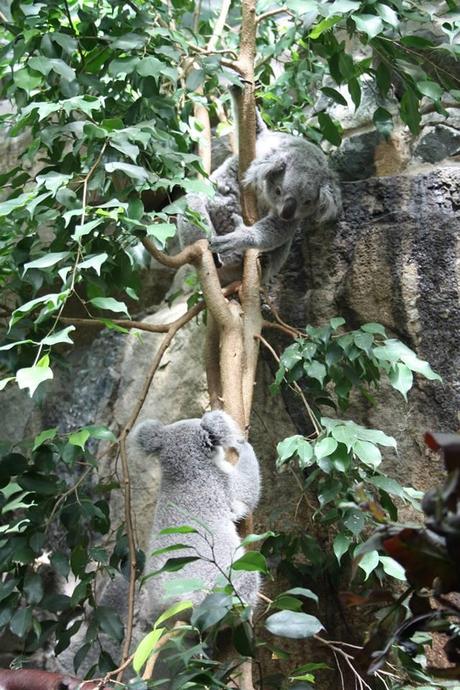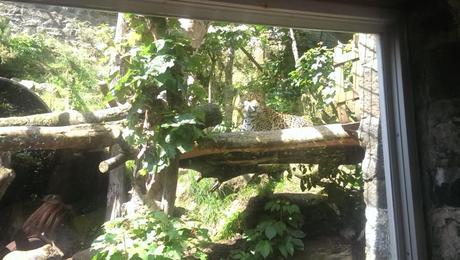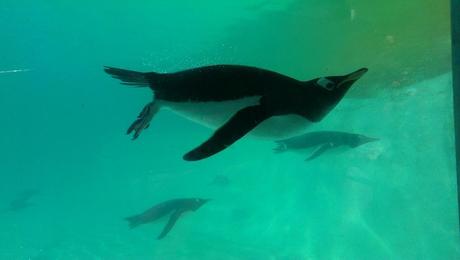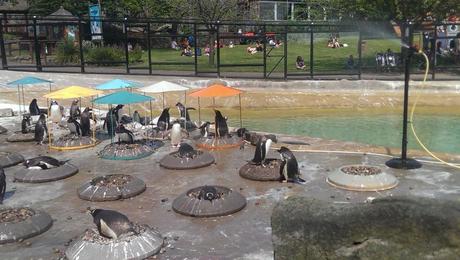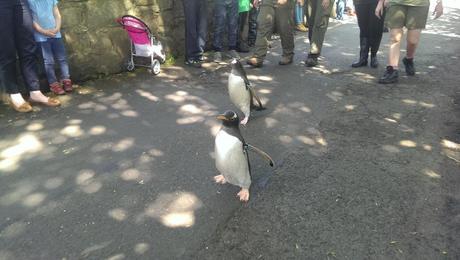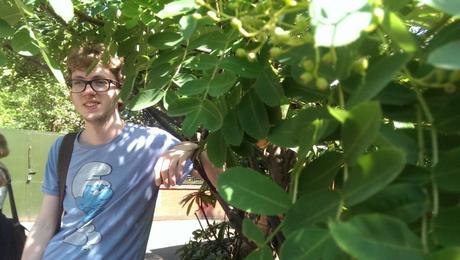 Visiting the zoo cost us £14 each, with student discount and including a voluntary contribution. We took a picnic (always do this – also nowhere seemed to be open to eat so we are glad we did!), and the Panda viewing was free but time allocated. We spent a good 4 and a half hours there and still didn't see everything, so you definitely get your monies worth. We got there on the bus, which was another £3.50 each from the city centre, although we could then use any bus for the rest of the day. Definitely worth the money in my opinion!
Visit a Whisky Distillery
Last year we escaped the rain/cold of Edinburgh in August and visited The Scotch Whisky Experience near the Castle. Whilst we really enjoyed this we decided we wanted something a little less touristy this year, so opted to visit a working distillery. We went to the Glenkinchie Distillery, about 40 minutes drive from the city. They run a transport-inclusive tour during peak months, which is the option we went for, and we also opted for the Flavour of Scotland Tour, which meant we were able to taste four different drams of whisky (of our choice) – I highly recommend this one, as we were able to really define our own tastes. I now know which whiskies I would happily ask for!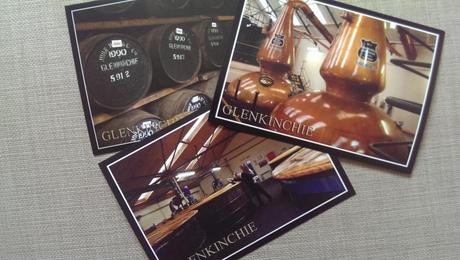 The whole distillery was a great experience, we had a wonderful guide (thanks Fraser!) who was knowledgeable, honest and really knew his whisky. It cost us £24 each, including transport, four tastings and a discount on purchases (we bought a signed-by-manufacturing-staff bottle of Glenkinchie whisky) – not the cheapest day out, but well worth the money.
Climb Arthur's Seat
One for the fit people this; I highly recommend those who aren't completely comfortable with long walks and hills to give this a miss. I like to think I'm in relatively good shape (though definite room for improvement) but I really struggled on our walk, though in my defence I think we picked the hardest route, and it was really, really warm! The week of our holiday was when Edinburgh suffered a heatwave; none of my packed jumpers were used, and my boyfriend actually had to take a trip to buy some shorts.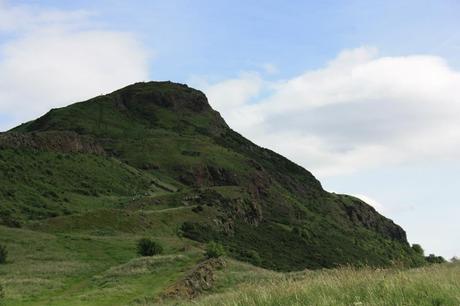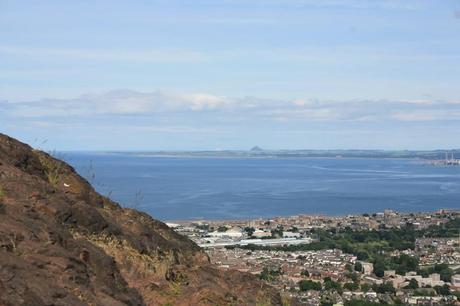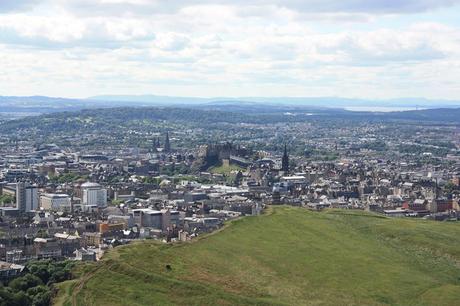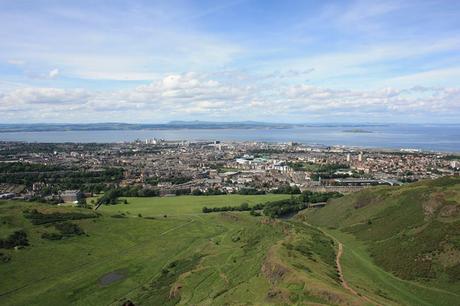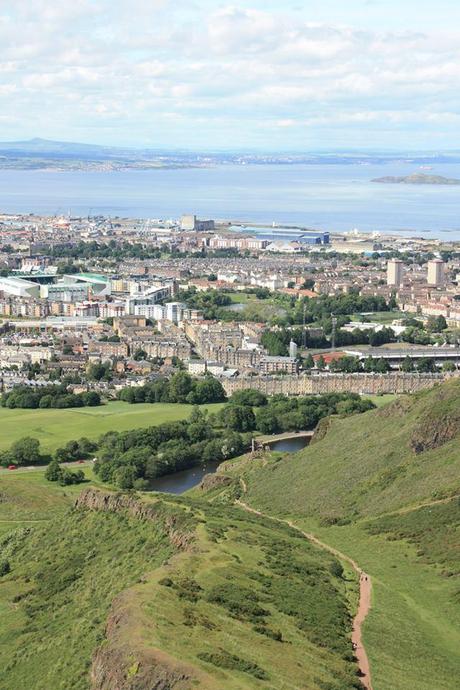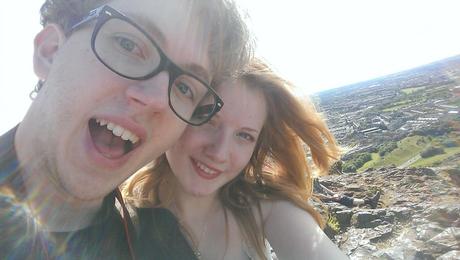 Although the walk was difficult, and involved climbing/scrambling at some points, despite me wanting to give up multiple times, I really enjoyed it and the sense of achievement at the top was wonderful. The views were pretty fabulous too! For a free thing to do (minus the bright blue slushie I wangled from my boyfriend on return to the bottom!) it was one of the best things I've done in a while, and I kindof want to do it all again. If you are up to it, I highly recommend you give this a go!
Other Things to Do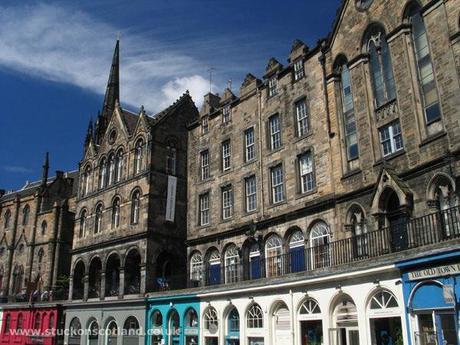 Visit the Castle. We didn't do this as we felt the pricing was, to be honest, taking the Michael. £16 is fair enough although a bit steep, offering no student discount is a little stingy, especially when discounts are offered to other customers. I'd love to visit at some point, but I wasn't giving up nice weather on top of my money! Perhaps one for a rainy day…
Shop. Edinburgh has some lovely unique shops (post to come!) as well as some lovely high-end designer ones. I tend not to shop much when on holiday, so only nipped into Harvey Nichols to use the loos (which were, quite frankly, disgustingly unclean, and some of the worst toilets I've used!) and browse the makeup clearance (disappointing). I make a point of visiting independent shops that look interesting, hence I adore the street Hula Juice Bar is on.
Eat. I'm slowly posting reviews of where we ate over our holiday, but Edinburgh has some amazing places. We treat ourselves to two 'posh' meals (one was an unbelievable bargain!), and also had a couple of cheaper ones – I still have a long list of places I want to try too!
Bus Tour. Last year we did one of those expensive guided bus tours – we really enjoyed it, and even during the Fringe it was surprisingly empty, so a great way to get away from the crowds. The thrifty person inside me knows it would be a lot cheaper to buy a day ticket at £3.50 each and do things that way, but would it be as fun? Probably not! If you're new to Edinburgh I'd definitely recommend a tour, if you've been before try doing it yourself!
Museums & Galleries. Edinburgh has loads of these too! Many of them are free, or ask for a voluntary donation. I've only been in the free one towards the bottom of the Royal Mile, and it was a small but really interesting place. Lovely and quiet (and cool!), full of unique little objects and to-the-point information boards. The building and its interior were also old and historic too, which added to the feel; something about history museums in more modern buildings really annoys me. I also want to visit the visitors section of the Parliament building too (we stayed opposite – amazing architecture!) but the only time we had free we were pulling our suitcases so decided that wouldn't be a good plan!
Do you prefer active city trips, lazy beach holidays or a mixture?