And first a disclaimer – my weekends definitely do not look like this at the moment! The day this goes live my alarm will be set for 7am (which I guess is a teeny lie-in compared to weekdays!). I'll be out of bed and dressed by 8, and at my desk studying by 9. Taking regular breaks, of course, but I'll study for most of the day. I might head out for a quick walk, I might do some cleaning. I'll probably cook something like a chilli or casserole, something that I can portion up and freeze for later in the week when (yep, you've guessed it) I'll be studying! Oh, the life of a student actuary…
But enough of that. Here's my perfect weekend day. I took forward to one of these in just three weeks time!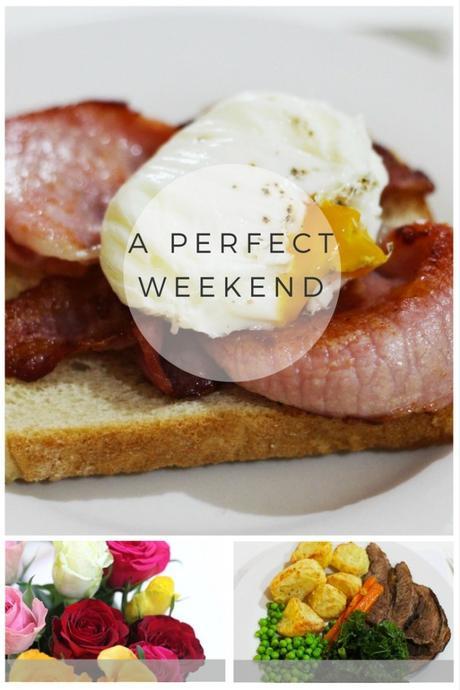 9am – wake up. Encourage W to fetch me a cup of tea (preferably in my giant Jungle Book mug). Read the papers in bed. Generally be lazy.
10am – up, but still in PJs. Hopefully W will also cook me a yummy brunch. I love everything from a simple fruit-yoghurt combo to a full English. Lately we've been making a Jamie Oliver recipe which is like a cross between a crumpet and a muffin. Served with butter made from Goat's milk (thank's St Helen's Farm!) they are delicious!
A post shared by Chloe Ellen (@ninegrandstudent) on Feb 21, 2017 at 1:09pm PST
11am – by this point, we'll be awake and dressed. Usually we like to get out and about when we're not too busy – now we're living in London there's so many areas to explore. I love Spitalfields and Portobello, but we're trying to tick off as many places as possible. Any suggestions?
Saturday's lunch of Tartiflette. Carby, cheesy goodness. With a side of carbs…

A post shared by Chloe Ellen (@ninegrandstudent) on Feb 27, 2017 at 12:36am PST
1pm – time for lunch. Street food is generally our pick of choice, with Maltby Street being out current favorite. If it's colder the Tartiflette there is delicious, but if the weather isn't great a trip to Wholefoods for some soup is always a winner.
Here are THE BEST hot chocolates I have tried so far. Plus a damn good Cinnamon Bun too – @blabar_nordicliving is my new favorite place in Putney! On an even more exciting note, we've just booked a couple of nights in York inspired by @misskatyenglish's trip. Any recommendations are hugely welcome!

A post shared by Chloe Ellen (@ninegrandstudent) on Feb 13, 2017 at 12:53pm PST
4pm – we'll head home for a good cuppa and a cheeky slice of cake. Or if I'm lucky we'll head to our favorite cafe in Putney for a Hot Chocolate and Cinnamon bun. Seriously, they are SO good!
5pm – time to start cooking dinner. We pretty much always have a roast on Sundays, even just the two of us. I just can't resist having the leftovers to be creative with during the week! Usually it's chicken, but we also love brisket and lamb. Whilst dinner is cooking I'll usually do some blogging or wedding planning (or studying!) or I'll have a nice, long pampering shower.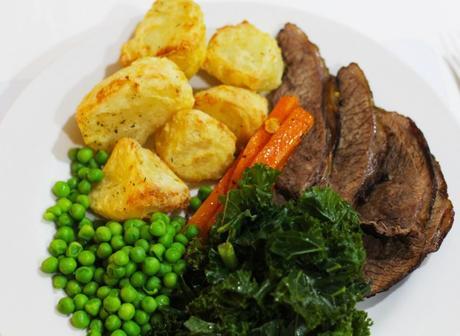 7pm – dinner time, preferably candlelit with a glass or two of wine. We're romantics at heart!
8pm – after we've washed up, we'll usually put a film on. We're currently trying to get through all of the Bond films – there's some brilliant ones. I also love The Theory of Everything and The Imitation Game.
9pm – I've got a terrible sweet tooth at the moment, so at this point I might give in and let myself have some chocolate. I'm really trying to kick this habit though!
Sunday evenings are for snuggling up with a good book. Such a lovely weekend to round off my birthday-week! #sunday #sundayevening #relaxing #cosy #winterevening #lbloggers

A post shared by Chloe Ellen (@ninegrandstudent) on Dec 6, 2015 at 1:48pm PST
11pm – bed time. I'll probably read my Kindle for a bit before I head off to sleep.
Writing this has made me realize just how much I miss a relaxing weekend! Remember to follow me on Instagram to keep up to date with me, I'm not promising hugely regular blogging until after exams now…
What does your dream weekend look like?