Now, I've never officially lived alone. During my second and final year at university I lived with some of the best housemates ever. After a summer flitting between both of our parental homes, me and W moved in together pretty quickly after we graduated. Something glinting on the second finger of my left hand seems to suggest I won't be getting rid of him anytime soon!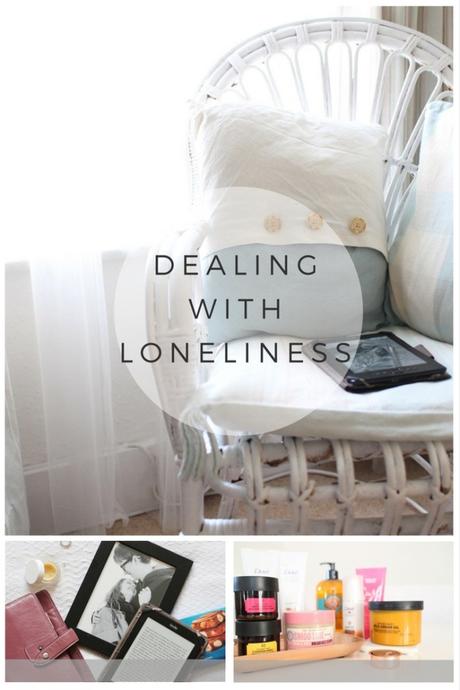 But I have spent a few good chunks of time on my own. During my placement year I had a rather odd living situation (I rented a spare room – with a lovely live-in landlady, her partner, three dogs and a cat) and would regularly have the house to myself for a couple of weeks. And, of course, this January W spent the month in Chile. So I've definitely had my fair share of living alone – and I've definitely worked out what makes it a not-so-great experience, and how to make it work.
Plan Something Fun
During my placement year, I saw W pretty every other weekend. Much as I hated our LDR, it gave me something to look forward to – and we always made the most of our time (no vegetating on the sofa for a whole Saturday…). Whether it was exploring a cute little village I'd discovered, heading to a new cafe or getting the train to Brighton, having something to look forward to made the lonely evenings worth it!
I remembered that when he was away, and made plans months in advance. Some fell through, but I was so grateful to spend the weekend with one of my best friends, and also another weekend with my Mummy. Both involved stuffing ourselves silly with pie. One involved homeware browsing and bargain coat-buying. The other involved a lot of cake and a theater trip. Both were just what I needed to keep my occupied!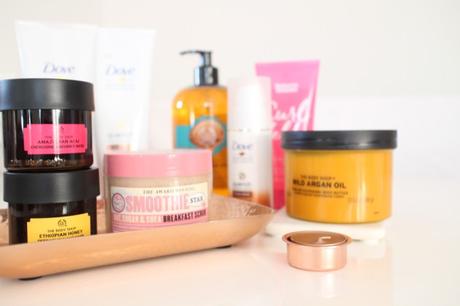 Schedule in Girly Time
Now it might just be me, but sometimes I feel a litttttleeeee selfish when I have girly time when I live with W. Much as I love smoothing on a facemask, lighting some candles and painting my nails, there's always something else to do! We love baking together, playing on the Xbox – even our usual messing around just isn't possible during a pamper evening (wen you've seen the damage a tickle fight does to freshly painted nails you'll understand!). Him being away gave me the excuse to have perfectly manicured nails, I used a facemask every other day and I danced to Taylor Swift every night.
Oh, and I was able to watch Bridget Jones, 50 First Dates AND Bride Wars without anyone whinging all the way through it. #Winning!
Have a Backup/Emergency Plan
Now, I'm quite accident prone. In fact, I'm really proud of the fact that I only had ONE accident during January (picked up a pan that had been in the oven with bare hands; 3 fingers and my thumb on my writing hand blistered…). But accidents like this aside, I made sure someone nearby had spare keys to our flat/block (because I was convinced I would lock myself out – I didn't). I made W show me exactly where the fuse box/water supply bits etc were so I could 'fix' things in an emergency. I made a big effort to make friends locally so I had people I could rely on in an emergency.
As you can see, I'm a planner. I didn't need to do that, I had no emergencies, but it gave me a massive peace of mind.
Batch Cook
Weirdly, I had absolutely no problem with cooking for myself every night at university. This January, however, I hated it. I would get home from work, study for an hour or two, then realize I had to cook. Quite often it was nearing 10pm before I sat down with some food. Trust me, the h-anger was real!
For the last few weeks I got into a routine where I'd prep a few things over the weekend (even if it was just chopping veg) and it definitely helped. There was less relying on pizza – and it's put me in a better meal-prep frame of mind now he's back too!
Background Noise
Normally I'm a lover of silence. I don't listen to music. I work/study without any background noice. I rarely use headphones. However even I needed SOME background noise when in a house on my own. My favorite trick is to put the radio on, as the chit-chat at least makes me feel like I'm having a conversation – I had one study day where I didn't speak AT ALL to anyone. Sad day!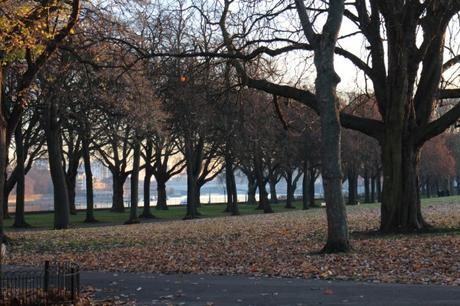 Get Out
It got to around 4pm one study day in January when I realised I hadn't spoken a single word. I wandered to Sainsbury's and it made me feel SO much better. Until I figured out that I'd used the self-service checkouts and still hadn't spoken to anyone…
But still, just getting out and about will instantly make you feel a bit less secluded. I also found it a great excuse to bulk take photos for my Instagram feed – W hates me taking snaps of random houses, so doing it when he wasn't amount (plus overcast January days work so well for outside photography!) worked out nicely.
Don't Watch Scary Things
Now, I'm a huge fan of Silent Witness. I love it. I think it's one of the most realistic crime dramas about, the acting is excellent and it's pretty much true to scientific detail. Some of the episodes in the 2017 season were some of the best I've watched, and that in itself was a massive, massive problem. The first story was about a human trafficking ring, and I watch it the first weekend W was away. It had some pretty horrifying scenes and despite not being overly sensitive it really affected me. Lesson learnt, only watch nice things!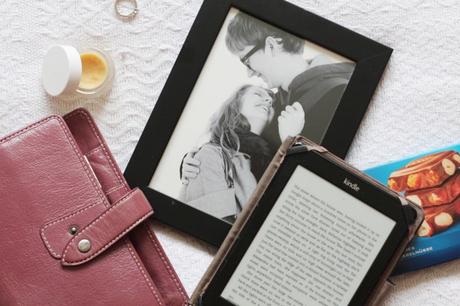 Make The Most Of It!
For me, having W away meant I could be hugely productive. I could get up at 6am and exercise. I could study for a few hours after work, come home and still squeeze in a few hours of blogging. Those few weeks meant I managed to catch up on my study plan (events over my Christmas holiday meant I was quite a bit behind where I wanted to be), and I got a shit-tonne of blog posts drafted up and scheduled. Oh, and it helps to stockpile your favorite chocolate too!
It also meant I could starfish in a king-size bed. Not have to keep putting the toilet seat down. Eat mushrooms and seafood. Have cushions and blankets covered the sofa.
Finally on my way to Heathrow to pick up my fiancé – he's been in South America for most of the month and I am SO excited to have him home!

A post shared by Chloe Ellen (@ninegrandstudent) on Jan 29, 2017 at 3:54am PST
And it all that fails, get a dog!
(I'm joking with the last one. Obviously only get a dog if your circumstances are right. But I definitely would be getting one if W had to go away regularly!)
Do you, or have you, lived alone? How did you deal with the loneliness?