You may or may not have been an article featuring me in the news last week. I must say, it took me a little by surprise as I gave the interview to a PR agent months ago! Of course, the papers don't exactly print the whole truth (and the headline is ridiculous!) so I thought I'd post a little something about my budget, how I try and stick to it, and why I try and cut spending.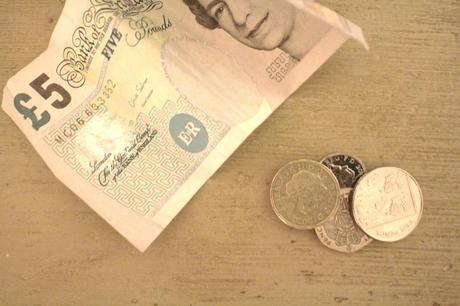 My budget is a lot lower than people assume.
I receive the minimum maintenance loan and my university town is one of the most expensive outside of London. Case in point: my room this year (commutable distance to London, and extremely nice) is costing me the same amount in rent as my student house was last year. Which was roughly the same as halls. I get a small amount of regular money from my grandparents (£10 a week – and the reason I get this is long, complicated and emotional, and not down to financial reasons), and my parents do as much as they can – lending me money for unexpected expenses and doing a big food shop at the start of term. I travel to see my boyfriend around once a month which costs between £30 and £60 on trains depending on where we are based. This all equates to my food budget being a strict £25 a fortnight, and my going out budget to be zero.
I do shop using vouchers.
My main point in my interview was that I don't believe anyone should buy something without a quick google to see if there's a discount..
Finances were a huge worry for me pre-university.
I very much have a tuition and maintenance loan. I wouldn't be able to afford to go to university without this, and an academic scholarship that I worked damn hard to get. My criteria for choosing a university (after the course) was that accommodation was affordable (I was in the cheapest available) and the level of scholarship given.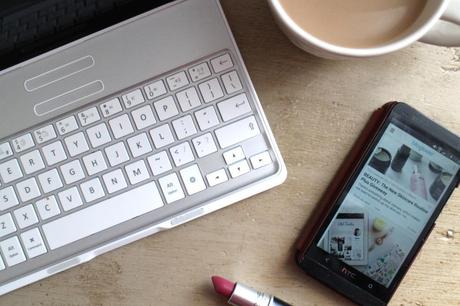 I am currently on a (well) paid placement for a year.
Hence the more 'extravagant' lifestyle posts that have featured over the last few months. I'm saving hard each month too, but have given myself a small budget to enjoy myself and see more of the country whilst I can. It's also only in the last few months I've been able to really bump up my savings account again.
Even though I am earning a very good wage this year I'm still budgeting hard – I've upped by weekly food shop budget to between £15 and £20, mainly in a bid to gain more spices etc, and eat a wider variety. I'm generally spending close to £10 a week most weeks, with this upping to £20 when W comes to stay (he doesn't appreciate more veggie-based meals!).
I'm also allowing myself a few more treats – buying Yorkshire tea instead of Aldi's own, treating myself to a lipstick a month.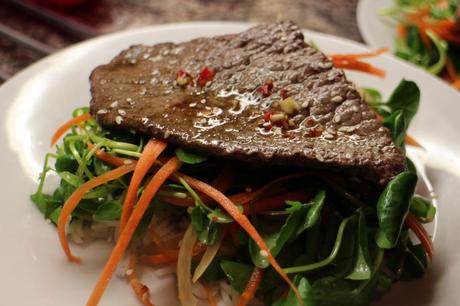 Sticking to a budget is hard.
A few times recently I've had cravings for things that my budget just doesn't allow for. Steak. I've love a good steak, but I just can't justify the price – so this Asian Steak Salad using cheaper frying steaks is ideal. I've been craving Ben & Jerry's lately, but I've discovered Sainsbury's own brand of ice cream is pretty darn good – the salted caramel peanutty one is particularly divine.
And the shop for 6p thing is a huge exaggeration – and not what I stated. Nor what the press release stated either (because I approved it).
As a huge amount of people guessed, it was through clubcard points that had been saved up, and then used during the bonus exchange period. I highly recommend saving up points for big spends, rather than just little things like a chocolate bar. I find that stores actually send you better vouchers when you build things up – I quite often get 100 points for £5 spend from Boots for example. I do look for yellow-stickered items, but this is completely unrelated to the supposed "shop for 6p".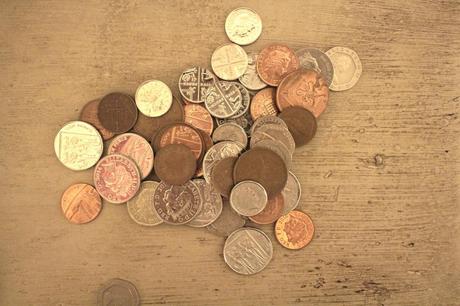 So, my top tips for sticking to a budget?
Know what your budget is, and be clear about it.
Don't deprive yourself too much – if you are craving something, look for cheaper versions. I appreciate this may be impossible for some if your budget is really tight, but for students it's generally fine.
Learn to cook – it's far cheaper than ready meals in the long run. It might be more expensive first as you stock up ingredients, but the cost will level out.
Keep track of spending – I'll be doing a post soon on how I do this.
I avoid carrying cash as I will spend it easier. If I happen to have cash (from unavoidable taxi journeys) I'll immediately throw it in a jar or unused purse. The pennies mount up quicker than you'd think – in one term last year I saved nearly £50.
I hope this straightened up any questions arising from the article! Do you live on a tight budget? What are you top budgeting tips?