My strongest holiday memories often involve the food I was eating. I hate how greedy and indulgent that sounds, but it's also totally true. It's partly because I'm a total foodie, and partly because holiday meals have always been enjoyed as a family, they're always a bit occasion. When Travelbag asked me to write about the best food I've eaten abroad I jumped at the chance. Then realised I couldn't choose just one single thing. So, here's the top ten things I've eaten ever: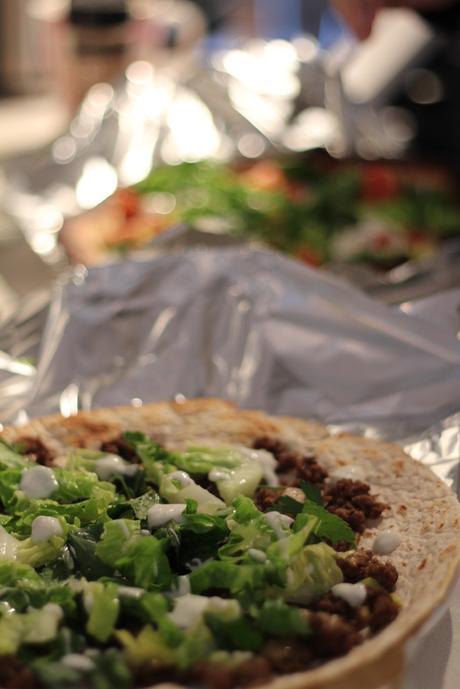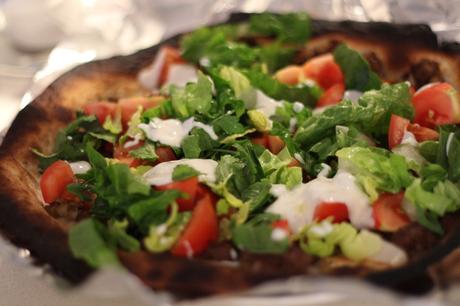 1. Lahmucan
This is one of my all-time favorite things ever. I spent a few years going to Turkey every summer and without a doubt one of my favorite things to eat was Lahmucan. Flatbread that was crispy on the edges and soft in the middle, topped with spicy mince, wrapped around a little salad. I could have eaten this every day! I'm not entirely sure if the authentic versions are made with tomato, but I've managed to recreate it a couple of times just to ease the craving.
2. A Deep Fried Mars Bar
I couldn't resist! I finally tried one of these in Edinburgh last year and really enjoyed it. The combination of savoury batter and thick, sickly chocolate was odd but I loved it. #sorrynotsorry
3. Baked Alaska
Something I was lucky enough to try at the age of 8, I think I loved this more because of the theater of it (a flaming pudding, balanced on top of the waiters head, on a cruise ship!) than because of the taste – I wasn't refined enough back then to appreciate pistachio ice cream! Still, I'd love to have this again sometime soon!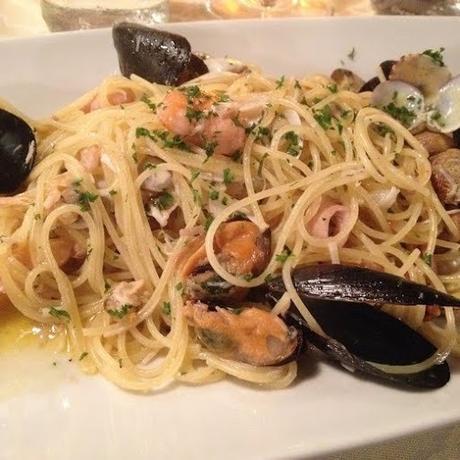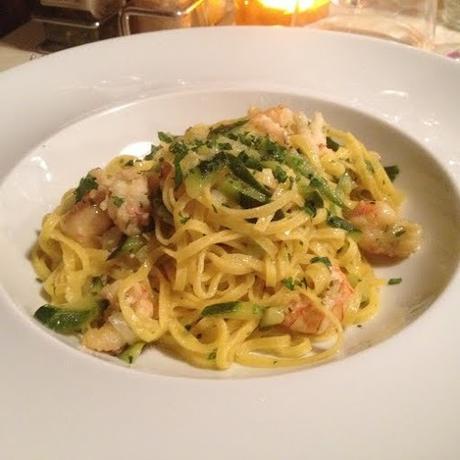 4. Seafood Pasta
In Venice we came across a restaurant we ended up visiting two nights in a row – it was that good. They served me the most delicious off-menu seafood pasta to account for my tomato-allergy. Swimming with clams, mussels, squid prawns and other bits I couldn't indeify, it was beautifully flavoured with wine, garlic and chilli. Just perfection. The dish of courgette and langoustines was almost as good.
5. Veal Sausage & Rosti
I've spoken about my love of Swiss Food before, but one of my favorite meals ever has to be a veal sausage, swimming in onion gravy, sat on top of a potato rosti. For me the perfect rosti is crisp on the outside, but still gets soggy from the gravy. Perfection – and the setting of a revolving mountain-top restaurant wasn't bad either!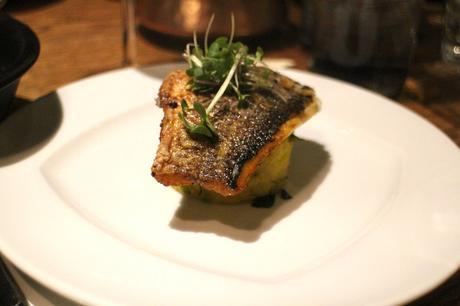 6. Fresh Grilled Fish
Another one from Turkey. In our regular hotel I always used to have a 'starter' of a fish from the outside grill, a tomato-based couscous and salad. The fish varied depending on the catch of the day, but it was always fresh, grilled whole and just so lovely. If only I could afford fresh fish more often!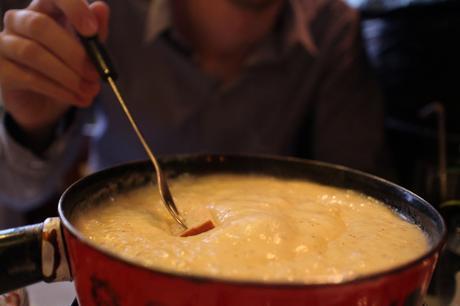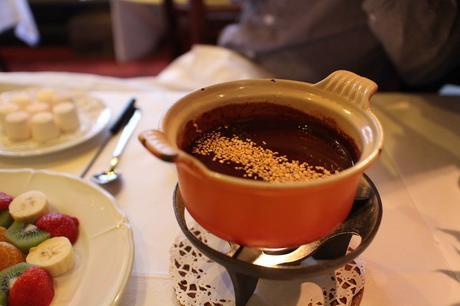 7. Fondue
Ah, fondue. I don't really need to say much more!
8. Chocolate Ice Cream
When I was little I challenged myself to find the best chocolate ice-cream. There were several contenders, and in fact until this summer the winner was a massive cone eaten in Sicily. However the gelato served on the same road as our hotel in Rome took the crown – so rich, creamy and utterly delicious!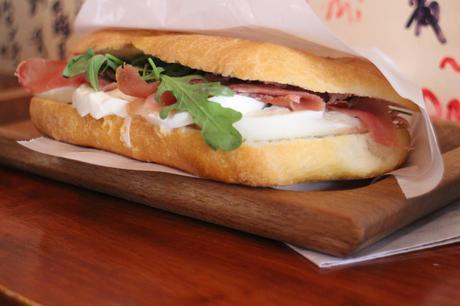 9. Mozzarella & Prosciutto Sandwich
Another Italian moment, and a sandwich I've been craving recently. Putting together this post hasn't helped! If you're ever in Rome I highly suggest a visit to Pane & Vino for the warmest welcome and the freshest sandwich. It was perfect after our early flight, but they are equally fab as a cheaper alternative to a restaurant lunch.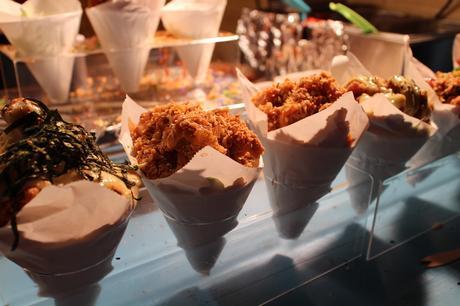 10. Korean Fried Chicken
Probably a little bit of a cheat here, but I did fall in love with Korean Fried Chicken when I visited Pump a few weeks back. So moist, tender and utterly flavourful. Spicy, crispy, tasty – what's not to love?!
As it turns out, putting together a list of ten choices was just as difficult! I can safely say there's no way I'd be able to choose just one thing…
*Disclaimer: this is a sponsored post, but as always all opinions are my own!
What's the best food you've ever eaten?