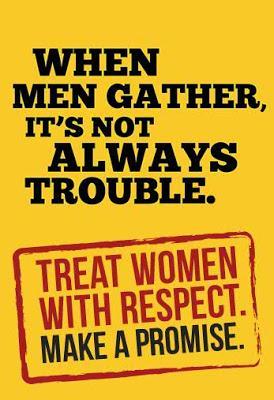 When something bad happens, we tend to stereotype what just happened and who did. I did the same thing when something atrocious happened back in December. I started hating the clan of strongest - men. But little did I know that they are the ones who are coming forward to support us. They wear skirt in Bangalore to show that wearing skirt is not the invitation for a feast on our bodies. If it is so, it should be the same for them.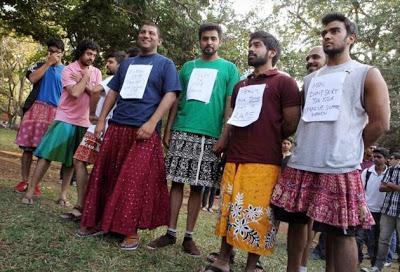 Guys in Bangalore with Skirts On
They came forward on March 8th to stop and take action against violence against women.
IndiBlogger
and
Breakthrough
come together to launch
"Ring The Bell"
in India.
Ring The Bell
is an award-winning global campaign calling on men and boys to take action and stop violence against women.
I am a little late in taking about this (my night job and day sleep make me lose a lot of things) but Better Late Than Never. I wanted to spread this awareness as much as I could. Men, hats off to you for this. Girls, remember! our safety is only in our hands. We have to buckle up and get ready for the upcoming challenges. The graph of violence, molestation and rape are increasing after the day when Indian police and government said (indirectly) that they would not be able to do anything. It's women of India who have to stand and take action.
Let's give love, support and appreciation to all who deserve but do not forget  that we have to get the same back... until it's been achieved.
Ring The Bell
- Break The Shell!!

  =====================================================
Disclaimer:
My contribution towards Ring The Bell. To know more, please read my
Disclosure Policy
.