Back to Windsor Fire Station on Sunday evening. 
Quite some time since the last Life Drawing session, but really enjoyed this one. I put some attention in capturing the pose and, indeed, drawing Life is really more interesting than from photographs. 'more interesting'… might not be the correct way to express it : but with Life Drawing, you always feel on the edge… 
One of the session's 20 minutes pose sketch :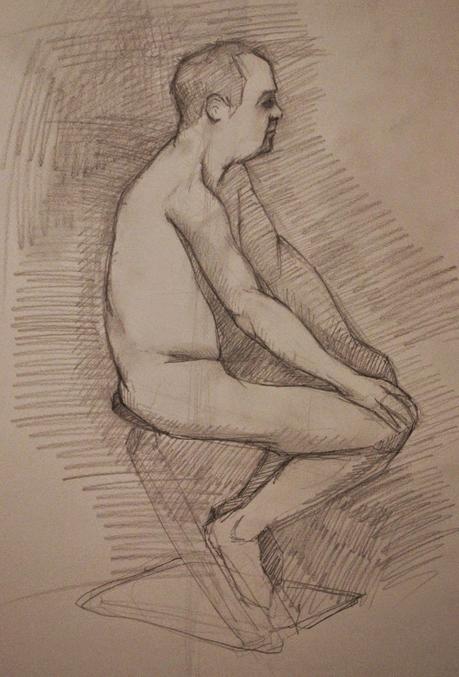 Needless to say, looking forward to the next one.