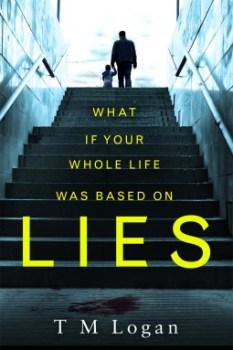 Lies by T.M. Logan
Published by Twenty7 Books on May 4, 2017
Pages: 320
Goodreads
Buy on Amazon



WHAT IF YOUR WHOLE LIFE WAS BASED ON LIES?

When Joe Lynch stumbles across his wife driving into a hotel car park while she's supposed to be at work, he's intrigued enough to follow her in.

And when he witnesses her in an angry altercation with family friend Ben, he knows he ought to intervene.

But just as the confrontation between the two men turns violent, and Ben is knocked unconscious, Joe's young son has an asthma attack – and Joe must flee in order to help him.

When he returns, desperate to make sure Ben is OK, Joe is horrified to find that Ben has disappeared.

And that's when Joe receives the first message . . .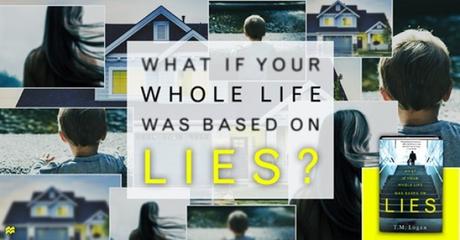 Thanks to my relationship with NetGalley, I had the opportunity to read T.M. Logan's very well-written debut psychological thriller, Lies.  To be honest, I finished the book about a week ago but I just haven't been able to put anything into words.  The book was so gripping I found it hard to put down and take care of the "real life" things I should have been doing.
The story of Lies follow Joe, who is an English teacher married to Melissa. Joe and Melissa have a four-year old son, William. As Joe drives home one day, William sees Melissa's car in a parking garage and they get the idea to surprise her. He's a little confused because Melissa is supposed to be at tennis, but they follow Melissa where she is arguing with their friend, Ben,  What happens next makes Joe question everything he knows to be true.
As you can imagine based on the title of this book – it's based on secrets and — yes, LIES.  This story will keep you on the edge of your seat flipping pages until you can figure out the whole story.  Mr. Logan spoon feeds new pieces of the puzzle as you read along and it becomes addictive to learn the next piece. 
The story is told entirely from Joe's point of view and social media is definitely key to the story. Ben has disappeared from the hotel and it may be that he has disappeared completely. Joe is forced to take matters into his own hands and and he must act quickly.
Although Lies is over 400 pages long, it doesn't feel that way at all. There's nothing slow about the plot since there are continuously new things happening and being disclosed. The cast of characters are confined to the few main characters so its easy to follow along. The unexpected twists and turns keep coming at readers the whole time making this a great read.
Mr. Logan is coming out with another book – 29 Seconds – and based upon this book, I know I'll be reading that one too!
---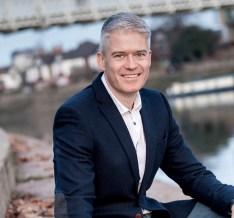 Bestselling author TM Logan was a national newspaper journalist before turning to novel-writing full time. His debut thriller LIES (2017) was one of Amazon UK's biggest ebooks of 2017, selling 330,000 copies and gathering more than 1,300 5-star reviews so far. It is now being published in ten other countries worldwide. His next thriller, 29 SECONDS, will be published in the USA in summer 2019.
Tim lives in Nottinghamshire, UK, with his wife and two children. 
---
I was provided with a complimentary electronic advanced reader copy through Net Galley in exchange for my post.  I was not required to post a positive review, but have chosen to do so because this book was great! Thank you!

~ ~ ~ ~ ~ ~ ~ ~ ~ ~ ~ ~ ~ ~ ~ ~ ~ ~

It would be great if you would stay connected with me!! You can follow me on Twitter @DebiL1611, like me on Facebook at 2014 and Beyond, circle me on Google+, follow me on Tumblr, Instagram and Bloglovin', subscribe on YouTube, or connect with me on LinkedIn and Pinterest.

Please make sure to visit my homepage and subscribe to my blog for more great posts on running, fitness and lifestyle topics as well as food, product, music and book reviews, and more!