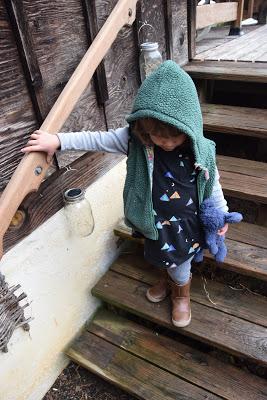 It is raining but we are going to the library.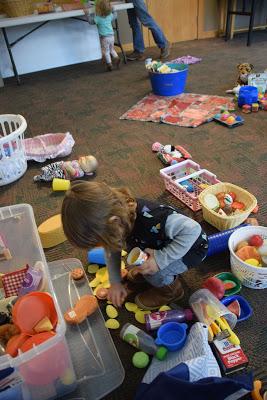 There is lots of pretend food but I have some real cheese crackers in my cup. That is another nice thing about this play group.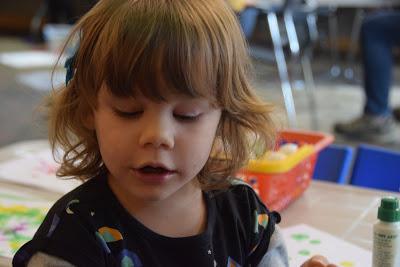 Markers are always fun.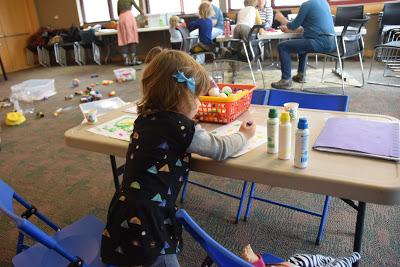 I am into abstract expressionism.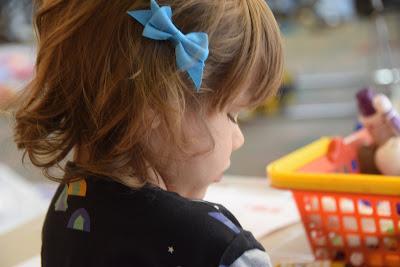 Also I have a hair bow.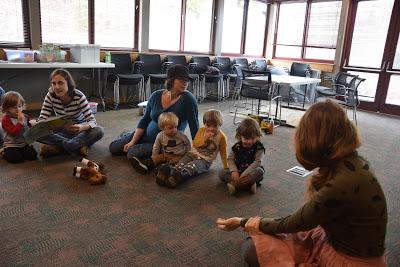 I can sit quietly with my friends.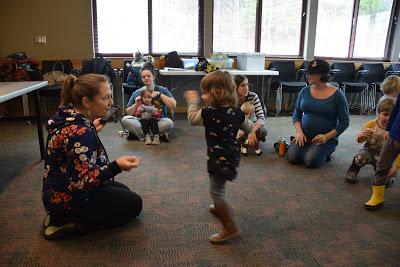 But I'd rather express myself through dance.
And kick up my heels.