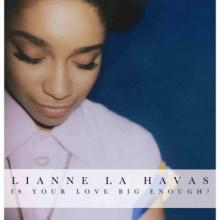 Para Bailar La Havas
By Matt Jones
Hello, barista.
It's quite cold outside, don't you think? Rather wintry. I'd like a hot drink. Something smooth. I'll have a latte, please.
How are things? Haven't been here in ages. Is business alright? Say, what's this music playing? It's absolutely beautiful.
Lianne La Havas? The same Lianne La Havas who impressed Bon Iver enough to gain a spontaneous invitation to tour North America with them last December? What a voice. Extra cinnamon on that latte, if you please.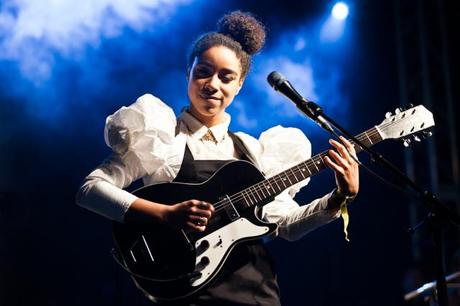 Can't get over this music. The girl is incredible. Would it be a stretch to declare hers "the most striking female voice to emerge from Britain since Adele"? Hmm, I'm sure the internet could back me up.
You're selling her album here? Perfect, I'll take a hundred copies. One for me and ninety-nine for anyone else I can find. People need to hear this.
That first song sounds like Imogen Heap's "Hide and Seek" fed through a soul/neo-jazz music blender. And the way she delicately toys with that guitar is sublime. "Don't Wake Me Up" indeed. Sounds like a dream.
This second song needs to be in a Sundance Festival-winning indie film. Preferably one that involves a roadtrip and a quirky but relatable love story. This song needs to be in every Sundance Festival-winning indie film ever.
By the way, this latte is fantastic. And it tastes like "Lost & Found" sounds. Did you slip some saturated melancholia into my drink? Ha ha! We have fun.
What's that? Closing shop soon? Perfect, I'll just finish my latte and load up my car with all these CDs. No need to stay here and keep pestering you about how intimately personal these lyrics are, or how silky-yet-powerful this voice is, or how much personality this adorable 22-year-old squeezes into every song, or how bright of a future she has ahead of her. Good night, barista!
Matt's picks:
(1) Don't Wake Me Up
(2) Is Your Love Big Enough
(3) Lost & Found
(10) Gone