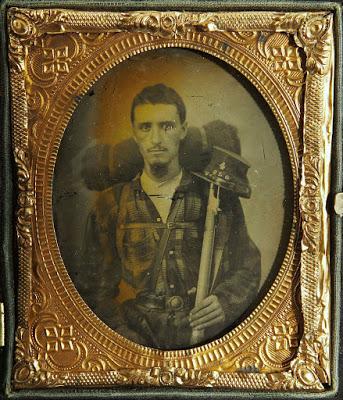 Sim is the one fictional character amongst the five voices that narrate my novel. He is a young man from East Tennessee who, like many, wants no part of the war but is conscripted into the Confederate Army.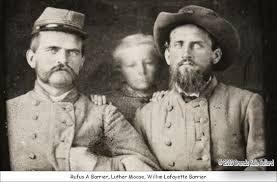 Well, ma'am, I never figured to feature in no book but I'm glad of it and I'll tell you why.
What happened to me, getting caught up in a war and a wrongness that was none of my making nor of my desiring neither, it's a thing could happen to any man. And while I ain't proud of ever thing I done, I reckon I done the best I could, so far as I could see the right of it.
The right of it. That's the trouble, ain't it?  Ain't no one enters into a quarrel without they believe they have the right of it. But it stands to reason that if two fellers is disputing over something, can't both of them be in the right. Most likely they's both in the wrong. And so this life has sometimes seemed to me.
The Good Book's full of stories about heroes -- David who slew Goliath,  Joshua who made the sun stand still, and many another. I ain't no hero. Alls I ever wanted was a peaceful life.
You write your story the best you can. If you can find the right of it, well, that's more than many have done.
But you tell my story true -- the things I done and the price I paid. And tell about that boy -- the one what whispered in my ear all those years.
                                                 Your friend,
                                                              Sim Ramsey