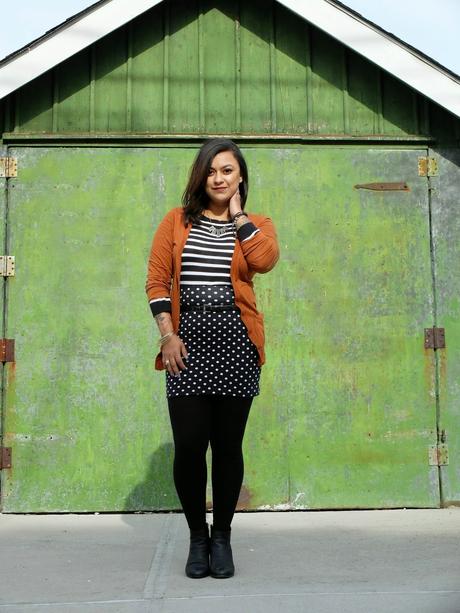 Hey Loves!
You wouldn't believe the amount of times someone asked me today
"I thought it was against the rules to wear stripes and polka dots together?"
- My answer?
"There are NO rules when it comes to fashion"
. I mean, are we really still trying to conform to these so called "rules"? I think not. I love stepping outside of that box and spreading my style wings every now and then. Since spring has been peeking its head out, I thought it was the perfect time to mix it up. 
I found this skirt for five bucks at a local boutique. I didn't even try it on, but I knew somehow I can work it into my wardrobe. I added this lightweight cardigan over for color and function- the weather still gets a bit chilly. Check out my look!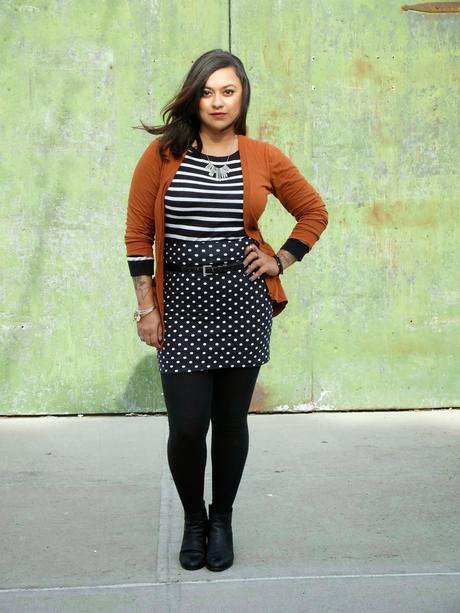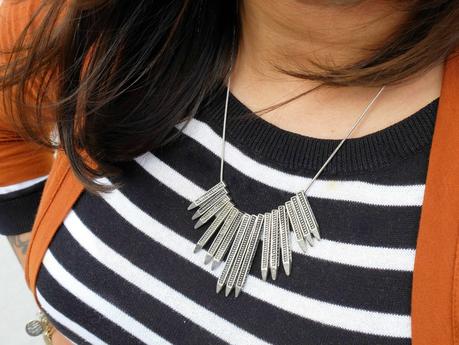 Striped Sweater: Old Navy/ Cardigan: Forever 21/ Tights: Target/ Belt: Strawberry/ Shoes: Sam Edelman/ Neckalce: Ricky's NYC/ Bracelets: Alex & Ani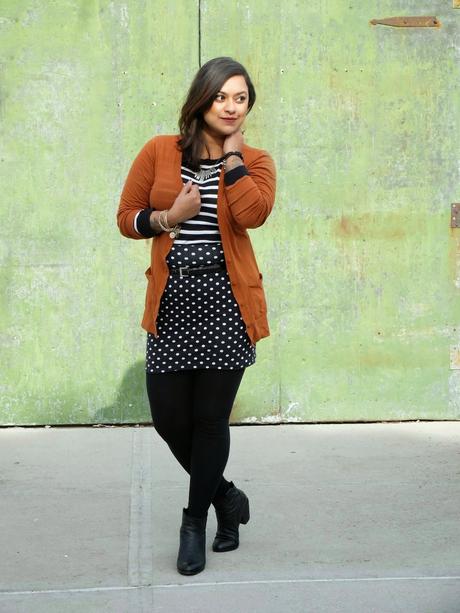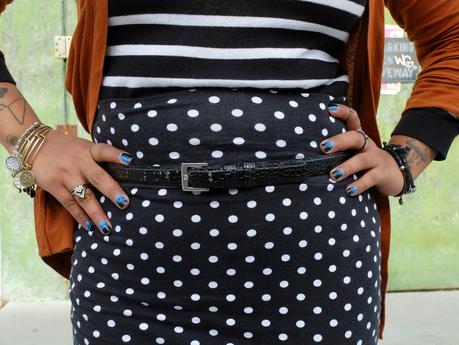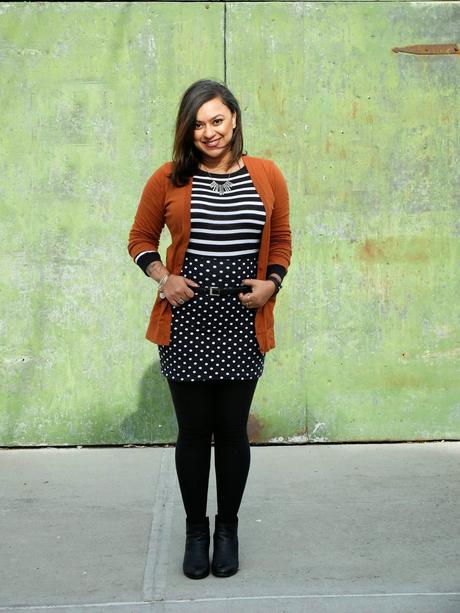 It's fun to try new things and pair different patterns together. When I am mixing patterns, I try to stay in the same color family. I mean, there's no real way to style patterns, it's honestly what you're comfortable trying. Here's two more options for trying patten play!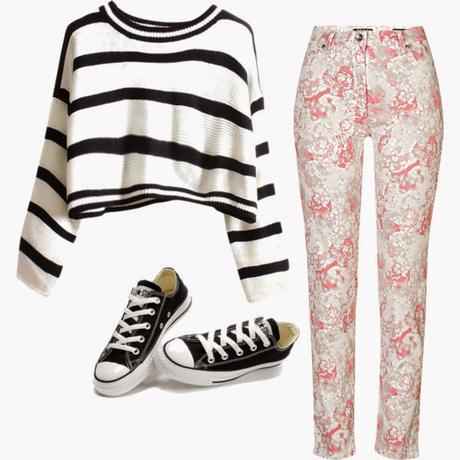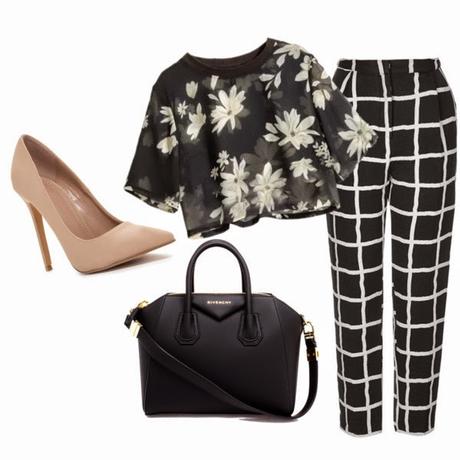 Until next time.........................