Hi guys! I'm crazy excited for this post today. Why???
Because I'm going to show you my favorite hair style that I'm doing all the time lately.
But we have some food to deal with first.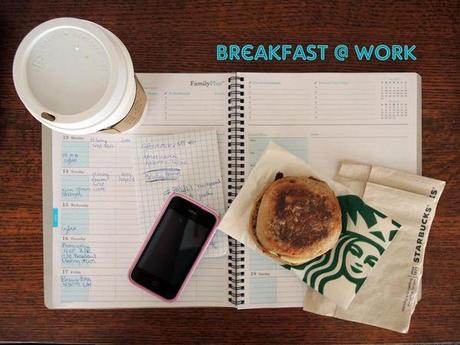 I'm all about the Starbucks dark roast coffees now. I need to hit the market and get some so I can quit going to the 'bucks.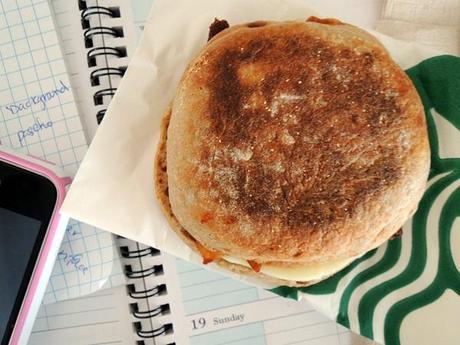 I also had a reduced fat turkey bacon sandwich on whole wheat english muffin with the cheese removed.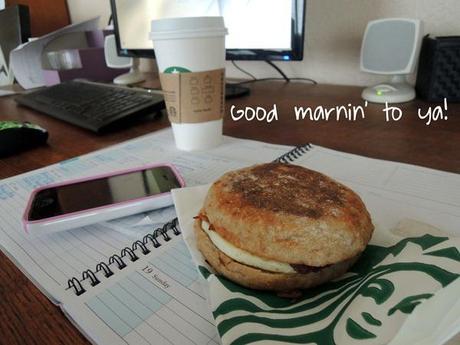 BRAIDS!!!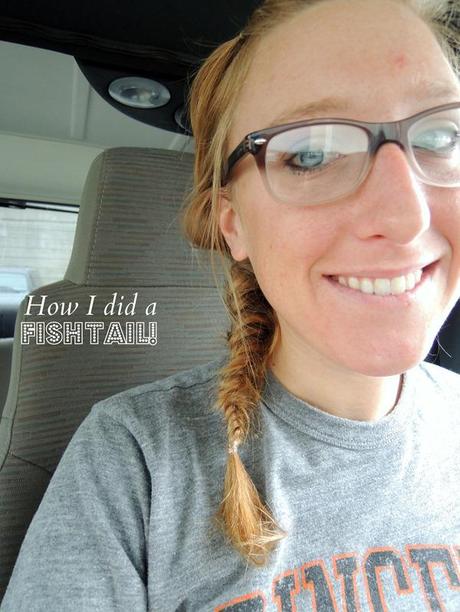 I'm doing this hair style all the time this summer. It's a french braid pulled diagonally across the back of my head and finished in a fishtail braid. Why:
probably because my hair is finally long enough to stay in a braid all day.
because braids just look really cool and fancy
they keep my hair contained (frizz-alert)
they're pretty darn popular right now. I'm seeing them everywhere.
Here's my first little vlog!
So here is my pictorial how-to… youtube videos on how to do french and fishtail braids at the end.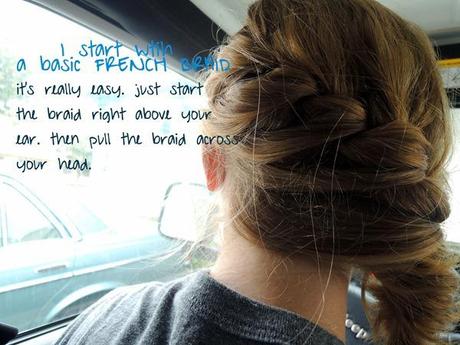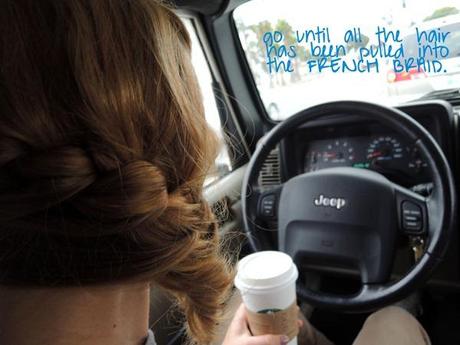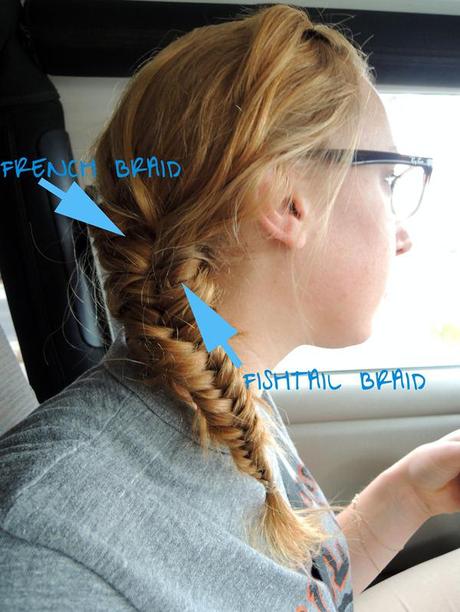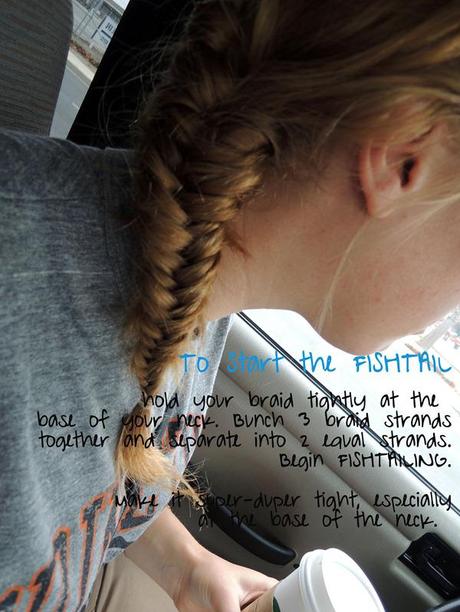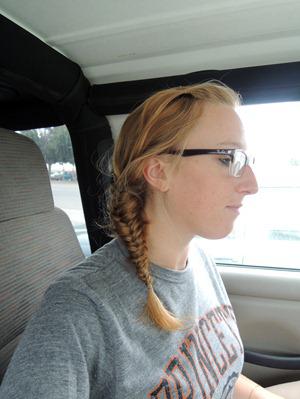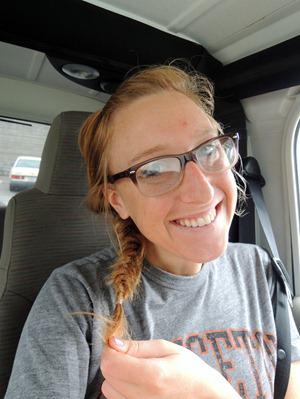 Voila. You're done!
Here are the braiding videos:
For a fishtail:
This is the exact video I watched to learn how to do one. To make the braid more casual/messy take bigger strands and cross them over, like she does. If you're going out or want a really tight/crisp braid take smaller strands and cross them over.
For a french braid:
I've been french braiding for years, so there was no youtube when I learned. I picked this video because if you're just learning it's really helpful. My only tip for my hair style that I do… you want to start the braid sooner on your head. So take a small section about an inch above your ear and start there. This will make the braid start at the edge of your hair and it'll look so much more fun crossing the back of your head.
How'd y'all like the videos???