Hi,
What are you doing Sunday, the 10th of March at 1 p.m. Eastern Standard Time? If you have and hour to spare, how about joining me for a small group (4-5 women) get together via Skype? If 1 p.m. EST doesn't work, I am having another get together at 3 pm EST.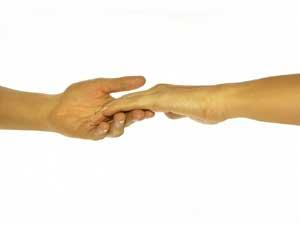 If you have Skype, you can participate in a get together. If you are not on Skype you can get on Skype at no cost. Each get together will be private; they will not be accessible to anyone but those who choose to participate. They will not be recorded. Information shared in each get together will be used for planning purposes only and not shared on the NBAI site.
Now that No Boobs About It (NBAI) is a nonprofit organization, plans are underway to offer Skype-facilitated support programs on line. I want to hear, from you, what you want and need. Whether you are newly diagnosed, in treatment, about to transition from active treatment to life as a survivor, or a long-term survivor, what you have to share is important to me as I plan programs.
If you can join me for a get together, please send your Skype contact information to me at [email protected]
Please include a good time to contact you, via Skype. I will call you in the next few days to talk more about getting together on the 10th.
I chose 1p.m. and 3 p.m., on the 10th, to insure that women in different time zones can participate. All you need to be a part of a get together is to have now, or have had breast cancer, have Skype, and want to share what you believe is needed for women during treatment and as survivors.
So, please say yes. What you have to share is important and I need to hear it!
A friendly reminder…the first Pink Time Outs Getaway lottery drawing is March 2nd. Their is still time to apply for the trip: just go to noboobsaboutit.org/pink-time-outs/getaway-overview
I'm looking forward to hearing from you, meeting you on line, and sharing with you.
Best,
Jean