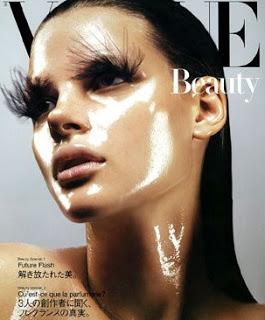 Ah, it's that time of year again. Sales galore, the free delivery fairies in flight, and lots of glittering galas to attend. Who doesn't buy themselves a few pressies here and there? My favorite indulgence will always be all things beauty: small price tag, big payoff. Here are a few of my must-haves right now. Obsess on, darlings.
NUXE Huile Prodigieuse. Remember the 90s, when we all thought that every skincare and makeup product should be absolutely devoid of oil, and our skin was mattified to within an inch of its life? Combined with flash photography, we were ahead of Twilight's time. Thankfully, the millennium brought us the dewy, glowy complexion, which luxurious facial oils make easier than ever to achieve. HP absorbs right away, so it's perfect under makeup, and it can be used on cuticles, hair, and anywhere you want a little shine.
Trish McEvoy Essential Lip Pencil in Nude. Rediscovering this in my makeup stash was like getting back together with an ex-boyfriend and wondering why we ever broke up. I honestly have no clue why I stopped using this; it is perfection. Unlike most 'nudes' that camo your lips right into your face (why?), this pencil is just one shade deeper than my natural lip color, for a true naked look.
Armani Eyes to Kill Mascara. Ladies and gentlemen, the Rolls Royce of mascaras. Not really a surprise, since no one does black like Armani. It leaves lashes long, lush, and still oh-so-soft, with nary a clump in sight. Diorshow, you have been usurped. Do not pass GO, do not collect $200, just hand the trophy over. Hey, call it karma.