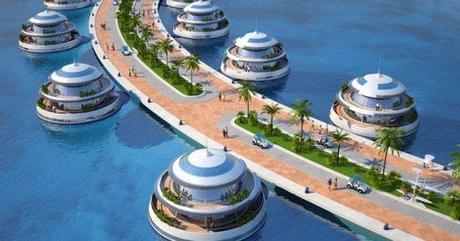 This absolutely blows my mind! Qatar is planning on building a semi-submerged Dubai-Palm style resort that will give guests the opportunity to stay in rooms that are underwater or in floating suites. As a lover of all things water related (sun, sand, surf, beach, ocean, whales, seafood), this resort was created in mind for someone like moi. What a crazy cool way to enjoy sea & sand. Having experienced the incredible architecture (wealth) of Dubai last winter with hungry husband, I can only imagine just how spectacular this resort will be once it's completed.  Let's just hope no one has to bail out Qatar but that's for economists to figure out. For now, hungry husband and I have to start saving since I'm fairly certain, the cost of a week's stay will be equal to my annual earnings (?). Perhaps.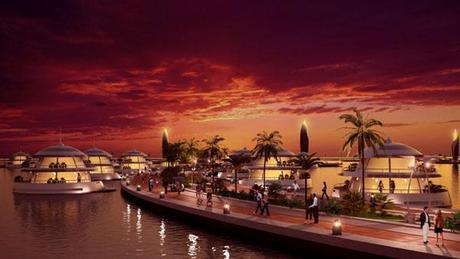 The concept of underwater "living" isn't new. Giancarlo Zema Design Group has created some incredible structures - from yachts to homes to furniture - and the more I learn about their style, the more I am falling in love. Here is a picture of Nymphaea 15, the floating restaurant they created in Tahiti. Yes. You can host an event in the underwater room with incredible views of the marine life.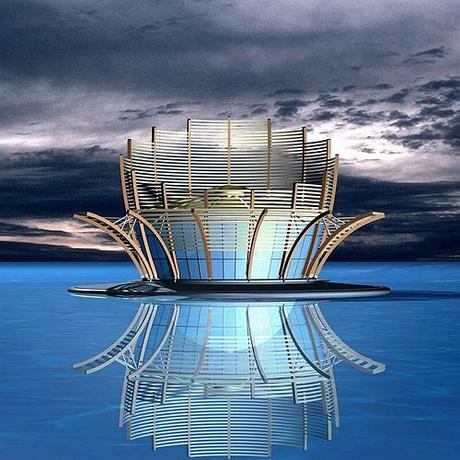 They created a ridiculous (in a good way) yacht that's part submarine and part yacht. Puff Daddy should buy one of these because it's beyond amazing. Imagine grabbing a cup of coffee and saying good morning to the fishes?...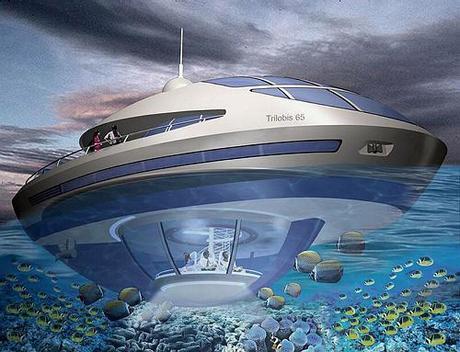 And finally, just take a look at The Cliff House in California. A home designed to fully enjoy the location of the cliff. There are 4 floors and the bottom floor is completely submerged under water. A winding staircase or a glass lift gets you up and down between floors. The project cost $35 million so you definitely need deep pockets to enjoy a home as innovative and forward thinking as this.  Quite magnificent.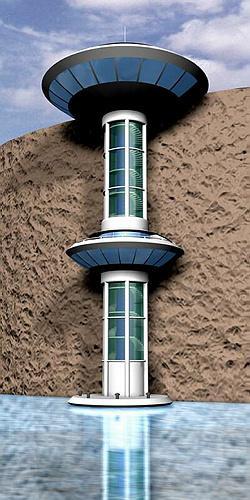 I guess all of this sure gives a whole new meaning to "sleeping with the fishes."
Enjoy!Foodie Wife