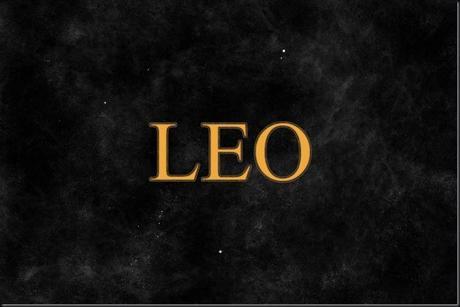 The following monthly forecast is only valid for those of you with Leo as your rising sign, which is probably different from your Sun sign as it is dependent of the time of your birth rather than on the date of your birth. If you do know exactly or approximately when you were born, please click on the following link to find you Ascendant sign - FIND YOUR ASCENDANT SIGN
This is a fun and joyful part of the year always for those of you with Leo Rising as your Sun and Mercury for most of this month find themselves in the part of the chart is very much concerned with the matters of personal creativity, of your hobbies, speculation and taking a risk, children and of affairs of the heart.  The Sun is very settled here and whether you are socialising or being creative, playing sport or engaging with children, life will seem quite light hearted and any serious issues you have will melt away for a while. Mercury will be in a playful mood for most of this month, and you may be interested in participating in games or taking on mental challenges. Mercury in the chart is also the trickster in the sky, and it is liable to encourage you to play practical jokes on others – be careful not to be insensitive. You will certainly be able to express your opinions and ideas clearly, but your ability to listen to other views will not as good as it normally would be either. The new Moon on the 3rd is an intense one landing on the fixed star Antares and you might find yourself in a situation where jealousy is an issue with a lover, or children cause problems because of their boisterous nature. In a creative sense you can really make in impact now and anything you make will come from deep within your soul. Love issues will also be highlighted by a Mercury square to Neptune which is exact on the 3rd and what you say or write to someone you love may be misconstrued. Try not to be blinded into getting into a relationship now which might not be the best idea for you.
During this month there will be a lot of emphasis on Venus and Uranus as they both change direction within the space of 4 days. The first to change will be Venus which stations in the sign of Capricorn on the 17th December before starting to move in retrograde motion. This will put a focus on relationships, in particular those you have with work colleagues. You might find that in the next 6 weeks that Venus is moving in reverse, you may have problems and annoyances with the people you work with on a daily basis, those in your office or in your department. This part of your chart also focuses on health, however this can be in a good or a bad manner, as Venus in this house traditionally makes you a bit lazy and not so inclined to be careful in what you eat and how much you exercise. This could be a time when you let things go in a physical sense and you might be liable to putting on weight. Uranus in contrast turns from retrograde movement to moving direct. This will occur on 21st December and with Uranus is traveling in your 9th house, this transit affect the way you think, the things you believe in and your general view of the world. Maybe someone will challenge you and you will realize that what you believed was actually invalid or wrong. There is a possibility of disruption if you are traveling at this time, so take care if you are on a trip or a vacation.
The planet Mars early in the month moves into the sign of Libra for a long term stay of over 6 months in your 3rd house of communication, education and learning, transport, neighbours and brothers and sisters. This heralds the beginning of a time in your life that will be very busy and hectic for you. Mars in this house often signifies that you will have to make a lot of short trips, you might get invited to a lot of social functions and you may have to deal with a lot of correspondence, letters, emails and phone calls. Be also aware that you may disagree with neighbours or brothers and sisters over minor matters that may blow up into something much bigger.
Other Ascendant Sign Forecasts
Aries Taurus Gemini Cancer Leo Virgo Libra Scorpio Sagittarius Capricorn Aquarius Pisces
For A More Personal Look At The Future
As with all general forecasts, this can only be a rough guide to the movements of the planets and how they may affect you. Would you like this forecast made even more relevant for you?
Get in touch with me at [email protected] providing your birth details or please go to the following link, and I will endeavour to see what the planets have in store for you personally in the next couple of months. Please note I am unable to do personal readings for free.
Get an astrology report by clicking here...
Spread the word about Solaris Astrology - Click here to go to my Facebook Page