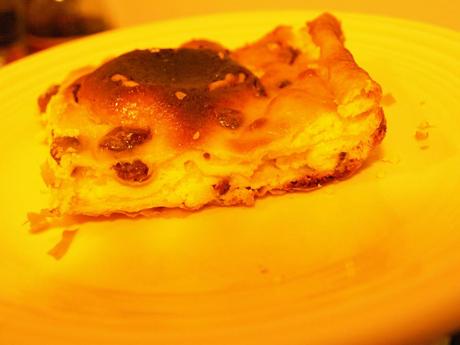 This is a ridiculously simple recipe, with ingredients that you most likely have in your fridge and pantry right now, but the result is absolutely delicious!
What I used for the pie:
- 8 sheets phyllo dough
- 5 eggs
- 500 gr Greek yogurt
- 125 gr sugar
- raisins
- the zest from one lemon
- vanilla extract to taste
Mix the sugar, lemon zest, vanilla extract and eggs together.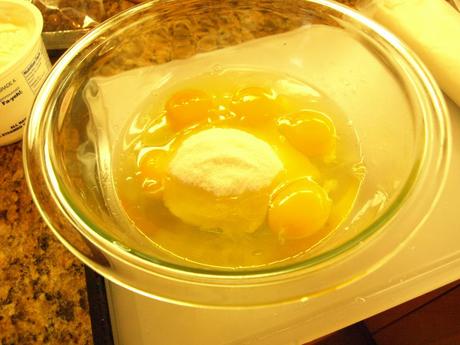 Add the yogurt, mix well to combine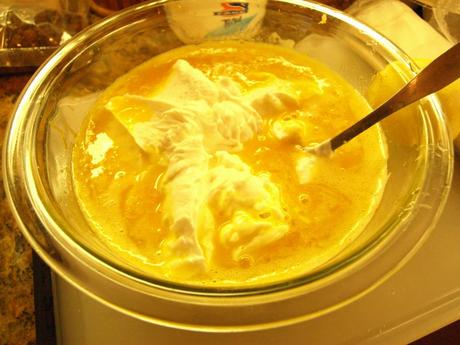 Lay 3 sheets of phyllo dough in a baking pan (I used a 9x13-inch one, but it was too large, so please use a smaller one, to make the pie taller) and pour about two ladles of the eggs and yogurt composition over them. Add raisins.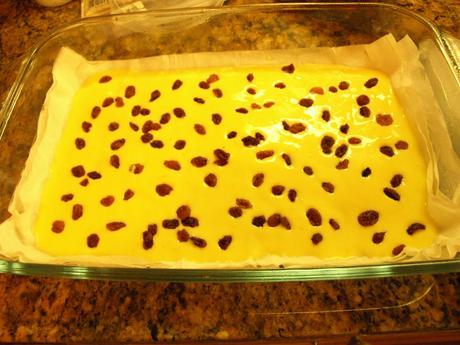 Add two more phyllo sheets, then repeat with the mixture and raisins. Finally, use the last three phyllo sheets and top them with the eggs mixture in which you stir some more raisins (the reason is that the raisins don't burn).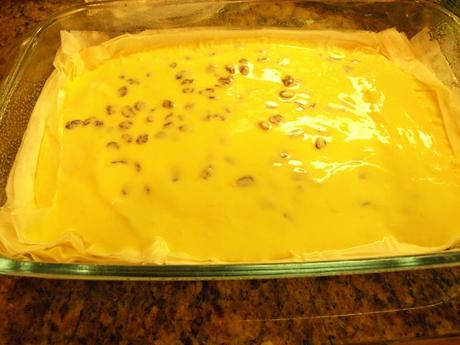 Put it in the preheated oven at 350F for about one hour.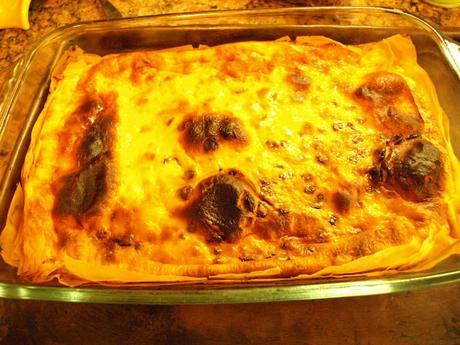 Try to let it cool completely before slicing it. It is apparently better the next day, but unfortunately our pie didn't survive the day :)).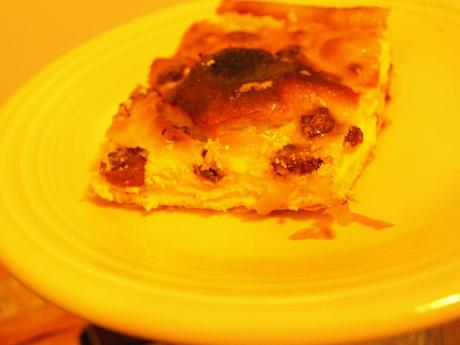 That's all! Enjoy!