First and foremost I would like to extend my deepest sympathy and prayers to the victims and families of Newtown, CT. What happened yesterday was a tragedy and though I know it won't happen for a long time, I hope for peace for those families.
Today was a trying day in the kitchen. I know not everything I produce in the kitchen will be perfect the first time, but can't a girl hope? I made a batch of cookies early this morning, developing a recipe really, and in theory they sounded so tasty, how could they go wrong? Well, in those wonderful words of judgement, my idea was there, but the execution needs some work. Oh well...take a break...and move on for now. 
The next recipe I came up with today was much more successful, in both thought and execution. Cheesecakes, of the mini kind, seem to be something that I always come back to. Why is that? I mean they're small, cute, good for portion control and they pack enough cheesecake punch without over doing it.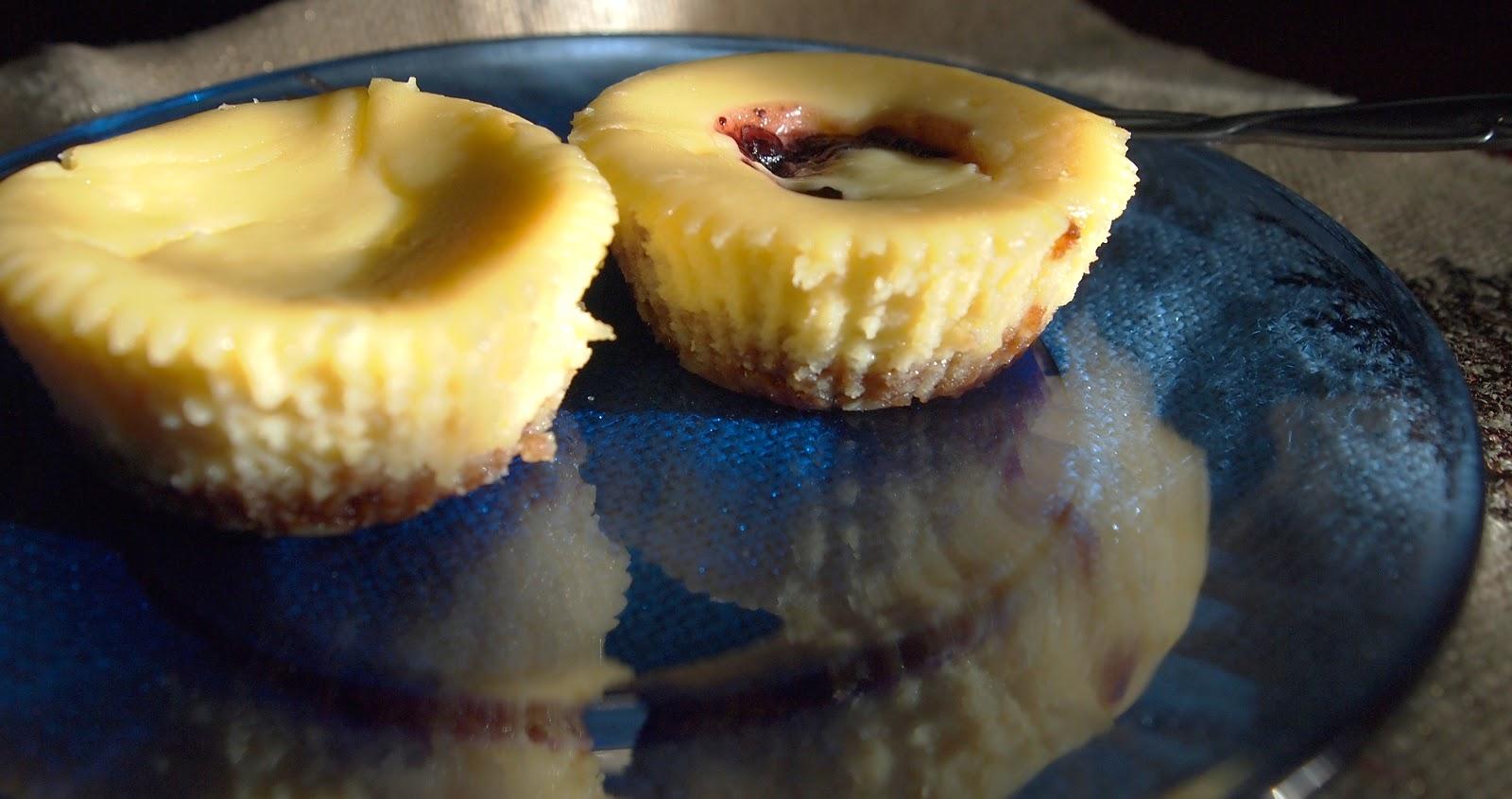 This past July we went on vacation to the lovely town of Lincolnville, Maine which was a 10 minute drive from the fabulous harbor town of Camden. Located in Camden is a Stonewall Kitchen, a specialty foods store based out of Maine. They have amazing products, I will admit I am partial since I worked in their store in Boston for two years after graduating high school. Needless to say while in Camden we had to stop in and stock up. I bought a few bottles of jam and salsa, but most importantly I grabbed a bottle of their deliciously tart lemon curd. This jar of lemon curd has been calling to me from my cupboard, just begging to be used in a recipe. Today was your day Mr. Lemon Curd!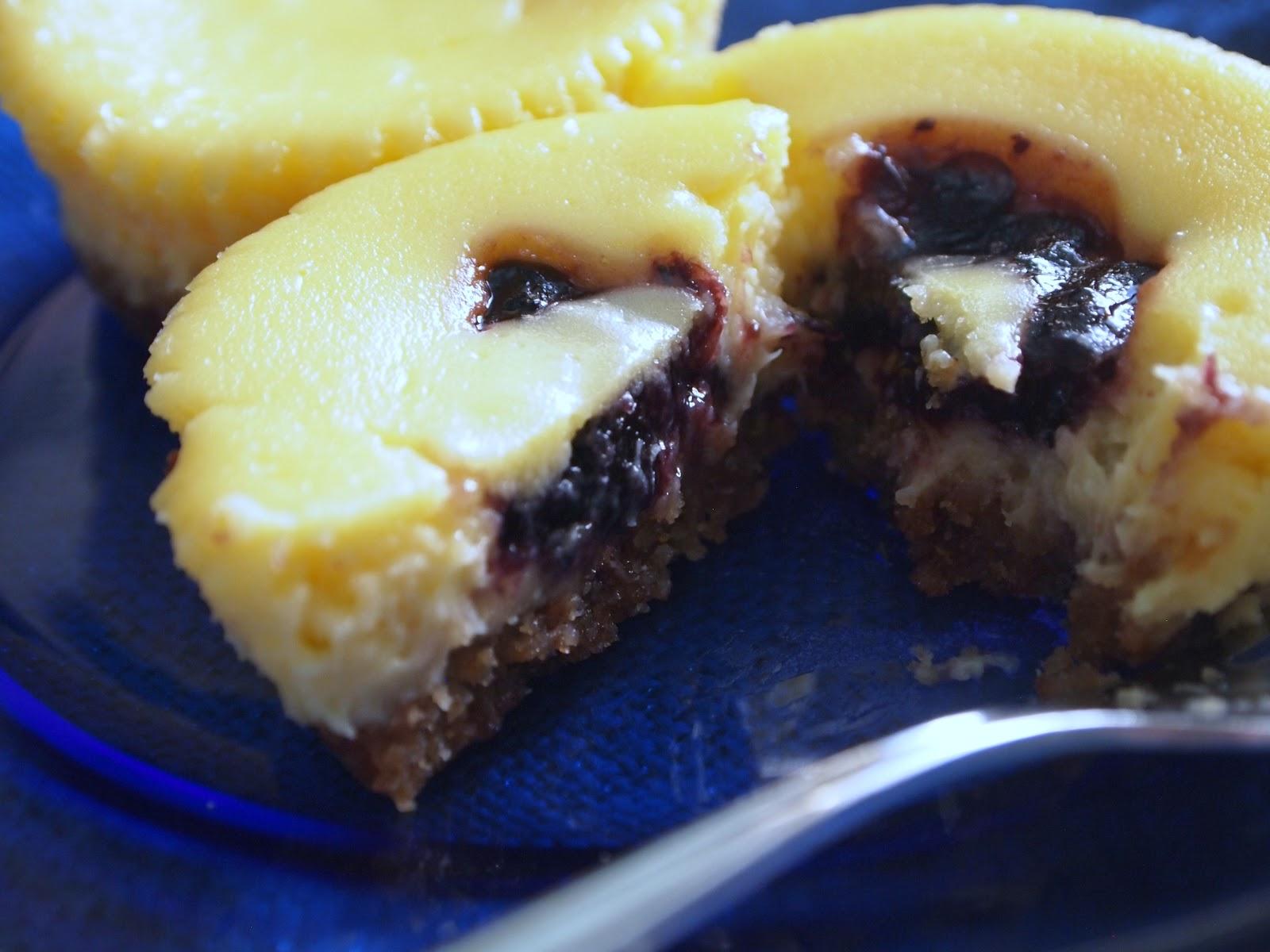 For my recipe today I made two different variations: plain lemon and lemon with blueberry filling. I will explain where to do the extra step of adding the jam or preserves if you would like to incorporate them. The snickerdoodle crust was made using left overs from my Apple Cider Snickerdoodles you can find, here. It was unanimously agreed that the snickerdoodles made a perfect crust!
Lemon Curd Cheesecakes w/ Snickerdoodle Crust
4-5 Snickerdoodle Cookies, crumbled
4 T Unsalted Butter, melted
8 oz Cream Cheese, softened
1/2 cup Sugar
1 cup Lemon Curd (I used the entire jar from Stonewall Kitchen) 
1 tsp Vanilla Extract
2 Eggs
1/3 cup Whole Milk
Water for water bath
Blueberry jam or preserves if you would like to make variation.
1) Preheat oven to 350 degrees F. Line a cupcake pan with cupcake liners. Mix together the snickerdoodle crumbs and melted butter. Scoop about 1 tablespoon of mixture into each cupcake liner. Pack the crumbs into the bottom of the liner with the back of your spoon. Bake for 10 minutes, remove from oven then set aside. Lower oven temperature to 325 degrees F.
2) In a larger sized bowl add the softened cream cheese and sugar. Cream them together using a hand mixer or you can do this in a stand mixer. Once combined and creamy, add the lemon curd, vanilla, eggs and milk. Blend until smooth and creamy, about 2 minutes. 
3) Boil water for the water bath you will need when cooking the cheesecakes. While waiting for the water to boil, spoon the cheesecake mixture into the cupcake liners that contain your pre-baked crust. Fill the liners about 3/4 full. (At this point if you would like to make the blueberry variation you would put a teaspoon or so of the jam directly into the center of the cheesecake mixture in the liners.)
4) Place the cupcake pan into the oven and make your water bath. You can either place the pan directly into a larger pan and fill that halfway with the boiling water or (like I do) you can place a sheet pan on the rack underneath the rack that your cheesecakes are on and fill that halfway with the boiling water. Be careful not to splash yourself. 
5) Bake the cheesecakes for 25 minutes. When timer goes off, turn off oven heat and let sit in the oven with the door ajar for about 5 minutes. Remove and let cool for at least 20 minutes in the pan, then move to a rack and refrigerate. Serve when completely cooled.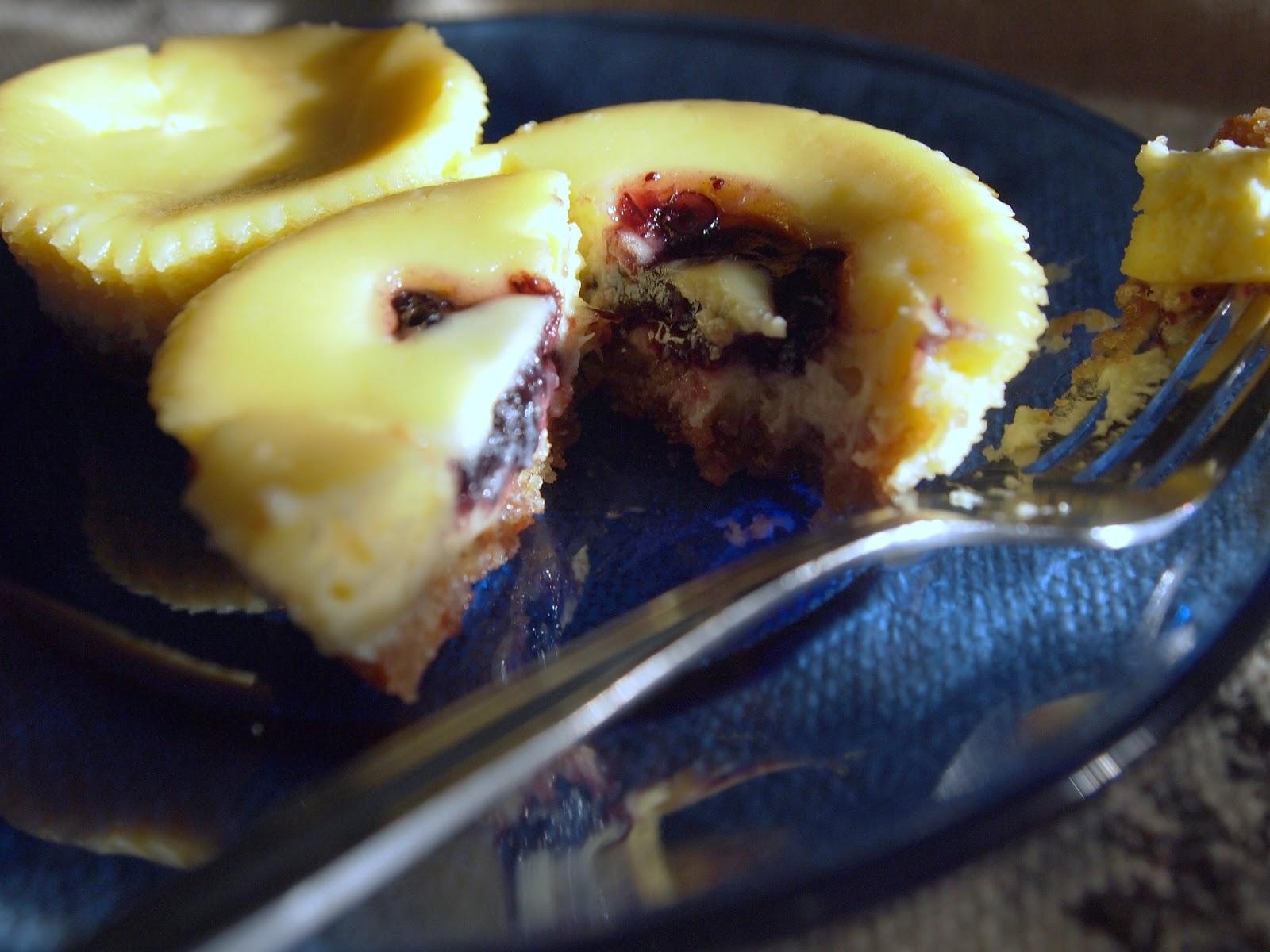 If you love lemon, then these are for you! They are tangy and sweet and chock full of lemon flavor. The snickerdoodle crust gives a delicate cinnamon sugar flavor which oddly makes the lemon flavor even better. The cheesecake itself is creamy and light since there is only one pack of cream cheese. I recommend these for anyway that may have a case of the winter blues, they will bring you right to the fresh, lemony days of spring and summer.