The Minifigure Swap is a tradition across LEGOLAND theme parks around the world that encourages interaction between guests and Model Citizens. It is now in LEGOLAND Malaysia, and we were lucky to experience it on a recent visit to the park! Read more…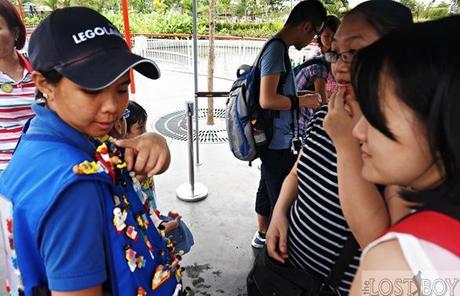 LEGO Minifigures, also known as 'Minifig,' are sought-after collectibles that have been selling since August 1978. To date, there are nearly 4000 unique Minifigure designs and more than four billion of them in the world. With their popularity, there are special Minifigures for popular movie franchises, such as Harry Potter, Star Wars, and Pirates of the Caribbean.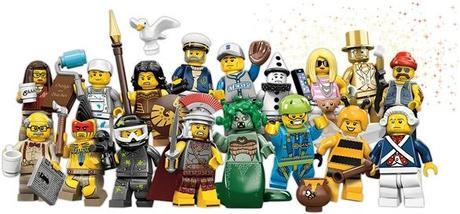 The Minifigure Swap was started in LEGOLAND California, and as mentioned, it has become a practice in all LEGOLAND parks. Guests may swap a Minifigure with Model Citizens (staff) who carry their Minifigures in their name badges. Model Citizens may not refuse a swap, but guests are not obliged to swap theirs should another guest approach for them a trade.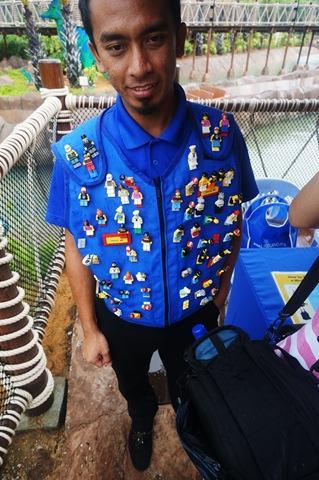 LEGOLAND Malaysia recently joined this tradition, and fortunately, we were there on the first week of the Minifigure Swap. We saw that to kickoff this exciting activity, 300 highly-prized Minifigures were distributed among the park's Model Citizens.
Those coming in without a Minifigure with them may either buy from the different shops around the park or purchase a Kids Meal from Jungle Cafe, Market Restaurant, Pizza Mania, Knight's Feast, and Robot Kitchen. Aside from the delicious food, the Kids Meal comes with a Build a Minifigure (BAM) voucher that entitles the holder to one create-your-own Minifigure. We saw three redemption booths around the park with thousands of Minifigure pieces.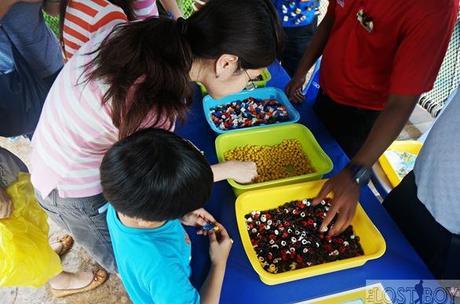 I got a chicken Minifigure from Series 9, but I was happy with it, so I didn't want to trade it with anyone. I would've swapped it if I saw a Harry Potter Minifigure, though.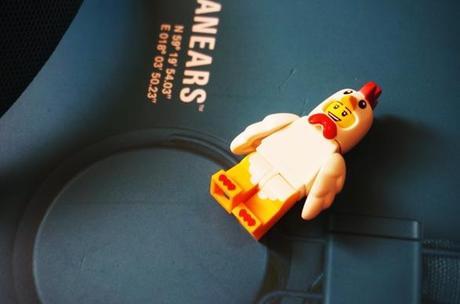 To make things even more exciting, there's a Spot a Minifigure giveaway. Each day, a custom-built Minifigure is worn by a Model Citizen, and each guest who correctly identifies the special Minifigure gets LEGO toys and meal vouchers. Unfortunately, our eyes weren't too good to spot the Minifigure of the day when we went.
Both the Build a Minifigure voucher and the Spot a Minifigure giveaway will last only until March 31, 2013, but the Minifigure Swap is now a permanent activity. Head onto LEGOLAND Malaysia in Nusajaya, Johor now to get your hands into these cute collectibles!

LEGOLAND Malaysia opened to the public on September 15, 2012 in Nusajaya, Johor. For details on how to go, read this guide. For a tour around the park, check out my posts:
The Beginning and LEGO Technic
LEGO Kingdom and Imagination
Land of Adventure and LEGO City
The Amazing MINILAND
LEGOLAND Malaysia Tips and Survival Guide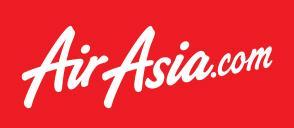 AirAsia Philippines flies daily from Clark to both Kuala Lumpur and Singapore. Book the lowest fares at AirAsia.com. For the latest promos and updates, join the buzz on Facebook and Twitter.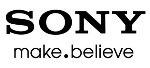 Photos above were taken using the powerful Sony Alpha NEX-6. Know more about it through this link. Also follow Sony Philippines on Facebook and Twitter for promos and updates.