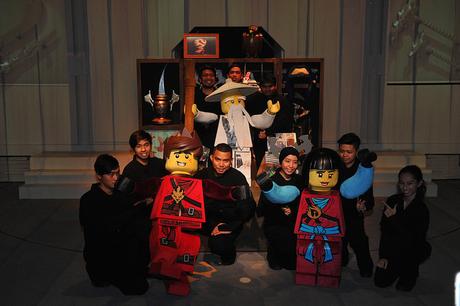 One of the new and exciting developments this season at LEGOLAND Malaysia Resort is the debut of Ninjago and the Realm of Shadows. The puppet-style show is inspired by the popular toy set and TV show, Ninjago: Masters of Spinjitzu. According to our friends from the theme park:
In this live show, the Ninjas – Kai, Nya, Zane, Cole, Jay and Lloyd – are on a mission to protect Bandit, a YinYang Dragon, who will one day grow up to be a powerful Light Dragon. The audience and the Ninjas must work together to protect Ninjago from the evil Clouse and his Shadow Minions who want to steal Bandit and plunge Ninjago into the Realm of Shadows.

The original series is set in the fictional world of Ninjago where the land is divided between Ninjago and the Dark Island, where the Overlord resides. It has an underworld, where beings of evil like Lord Garmadon and the Skulkins, dwell, together with sacred places where many things are hidden or forgotten. When the fate of their world is challenged by great threats, it's up to the Ninjago warriors to defend their land at all cost. This storyline was shown in the new 10 episode series that aired in 2015, while the live show will round it off by being the 'lost' or 11th episode in the season.
An impressive mix of light mapping and special 4D effects are used to bring life to the 1.2-meter puppets, which are controlled by puppeteers using the traditional Bunraku-style of performance. The result is a 20-minute journey both engaging and awe-inspiring for fans of all ages.
The Ninjago and the Realm of Shadows is shown daily at the air-conditioned LEGO City Stage during certain times of day. For more details, check out www.legoland.my.