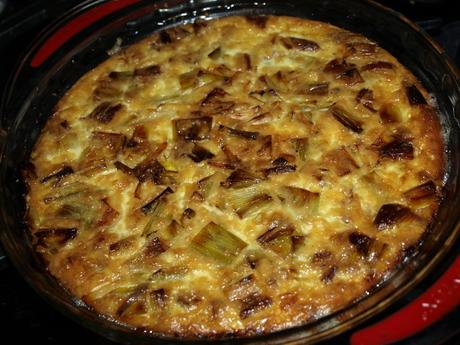 I had re-made the
roasted leek and potato soup
and was left with two more leeks to use, so I prepared this quiche:
2 medium leeks, white and light green parts
1 1/2 tsp kosher salt
6 oz prosciutto
4 tbsp unsalted butter, softened
2 tbsp freshly grated Parmesan cheese
2 cups half-and-half
2 large eggs
2 large egg yolks
freshly ground black pepper
pinch freshly grated nutmeg
4 oz grated Gruyere or Swiss cheese, about 1 cup
Trim the root of the leeks, leaving ends intact to hold the leaves together, then halve lengthwise. Rinse well under running water to flush out any grit trapped between the leaves. Cut each half into 1/2-inch lengths, then drain very well. 
Cook the prosciutto in a medium skillet, until just crisp. Transfer to paper towels to drain.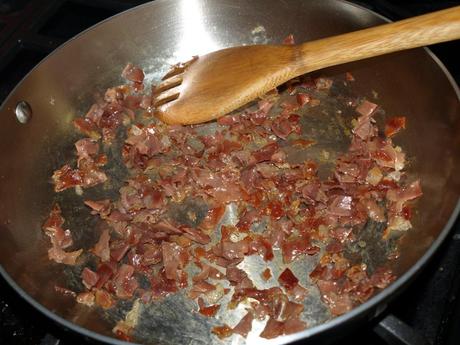 In the same skillet, add 2 tablespoons butter, then the leek and cook over medium heat until the leek edges are golden brown and sweet.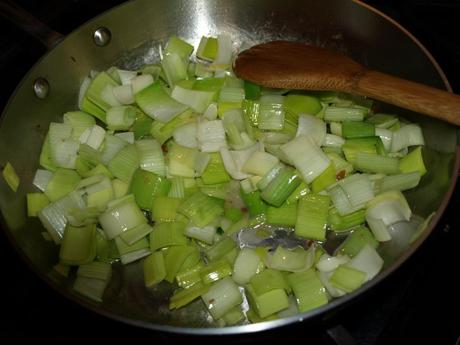 Preheat oven to 350 degrees F. Brush a 9-inch glass or ceramic pie pan with 2 tablespoons butter and sprinkle the grated Parmesan evenly on top. Put pan on a baking sheet.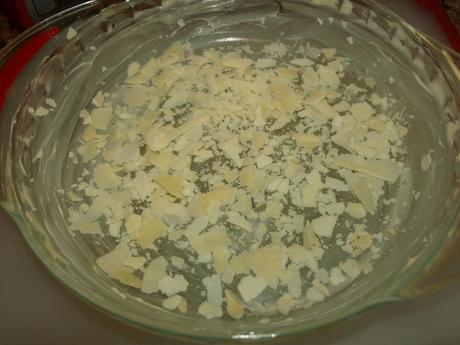 Whisk the half-and-half, eggs and yolks in large glass measuring cup. Season with 1/2 teaspoon salt, pepper, and nutmeg.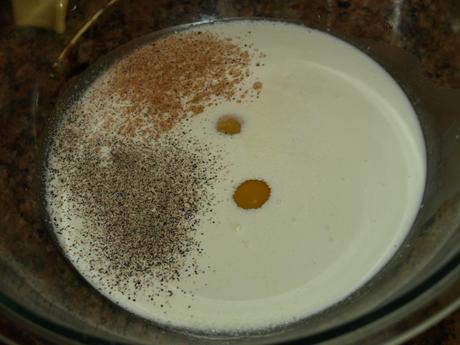 Spread half the Gruyere evenly in the pan, crumble the prosciutto on top;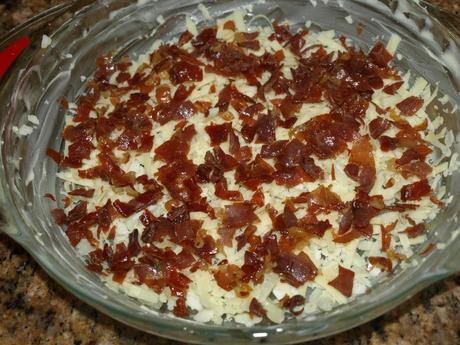 repeat with remaining cheese. Place the leeks, browned side up, on the cheese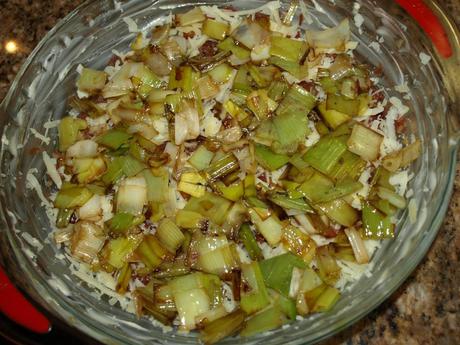 and pour the custard over the fillings.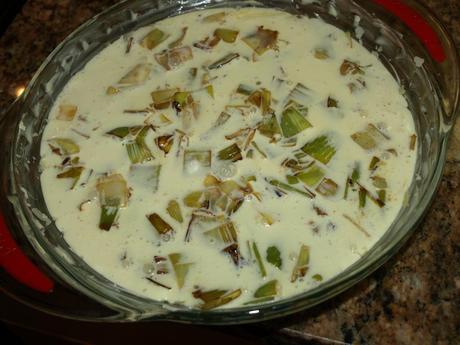 Bake until the quiche is just set in the center, about 40 to 50 minutes. Cool completely on a rack before serving. Enjoy!