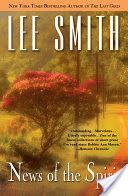 What a treat! A friend brought me NEWS OF THE SPIRIT -- a collection of stories by Lee Smith that I had somehow never read.  And wonderful stories they are. (Lee Smith is who I would really like to write like.)  Her language (Southern) always rings true and she has a delightful sense of humor, whether she's writing about a college girl involved with one of her professors or an elderly woman 
in an assisted living facility 
who is kicked out of her writing group because she writes truthfully about the past. Very highly recommended! 
It may have been the story about the elderly woman that put me on a Miss Marple reading kick. I own almost all of the Marple mysteries -- in ragged paperbacks, some of which are held together by rubber bands -- but a while back there was a one day special on the Marple Collection for Kindle -- instead of $69 and change, I got them all for just under $7! (Thanks to Book Bub again.)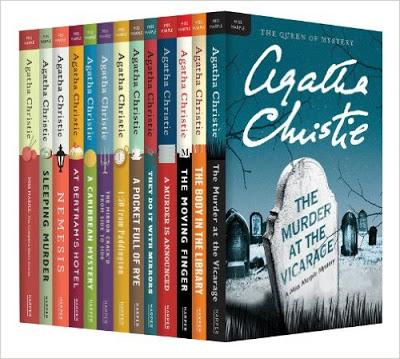 Miss Marple has always been my favorite of Christie's sleuths. Tommy and Tuppence are second. Hercule Poirot, while enjoyable enough, just doesn't bring me the same kind of pleasure, whether on the page or on the television screen.
Miss Marple pleases me because, despite her facade of a somewhat twittery old lady, she is as logical and cynical as they come. She, moreover, completely ruthless when necessary. I loved her first through the books and then, oh then, I found the BBC series -- starring Joan Hickson. There can never be a more perfect embodiment of this fiercely competent  English spinster. Don't be led astray by later or earlier versions. Margaret Rutherford? Please. 
 As I was looking for these images I saw mention of a remake in which Miss Marple is much younger -- and a bookstore owner in California. I averted my eyes and scrolled on. The whole point is that Miss Marple, even as she ages and becomes frail (as in THE MIRROR CRACK'D) is still a force to be reckoned with. And the older I get, the more important that seems. 
Plus I really love Joan Hickson/Miss Marple's hats.