Online recharge is something that you are sure to do almost every month and whenever a new offer appears, it is bound to generate interest. Each recharge app has a different method of rewarding their customers. When you are enticed to top up your phone because there is a short-time offer which will provide you double the original talk time, just make sure you use one of the apps to do it to earn special rewards.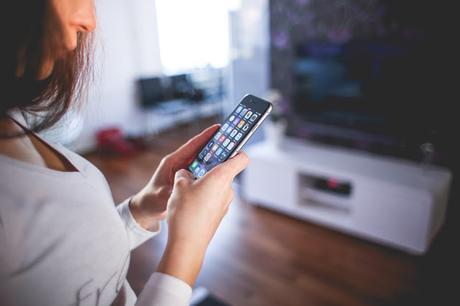 In fact, with the concept of mobile recharge offer, many subscribers are now more than willingly to recharge regularly instead of choosing a long-term offer.  Every recharge will bring in benefits like cashback, discount coupons or free data or calling. There is another point that should be noted, the bigger the pack value, the higher the number of freebies to be offered – this, in turn, means higher the savings or earnings. So, check carefully before making a choice. It is better to stick to good brands as they will deliver on the promises made to their customers, while there is no guarantee of the services offered by operators who have just entered the business.
Read Also :- Do you know, You Can Pay Your Any Operator's Mobile Bills Through My Airtel App?
Checking reviews is a great to find an app that works to bring you benefits and has a redressal system in place in case of issues. The number of stars any app has received will help make an informed decision. While checking the reviews also look up to see 'easy' the easy recharge offering of the app is. The user interface, the steps to recharge your mobile balance and the transfer of money from the app to their account should all be seamless and without any hassles. You do not want to spend precious time of your office or leisure to understand a complex process every single time. This time can be used to complete a task that earns you money. 
In fact, there are some mobile recharge apps that help you earn money. These apps pay interest based on the sum you keep in e-wallet associated with them. For example, with My Airtel App, you can earn an interest of 7.25% per annum on the sum deposited. Not only will you earn, but the company also offers free calling minutes equivalent to money deposited and other cashback and benefits to subscribers using their app. Since the company is a nationally-acclaimed bank, the risks are minimum, as they are reliable and will have a dedicated customer service team to help resolve queries and concerns.
The most convenient aspect of an online recharge, which is sometimes better than its monetary benefits, is the ability to initiate a mobile recharge for a loved one stranded without the ability to connect. For example, your daughter rings up to inform you she is running out of calling balance, you can pay for her mobile recharge amount, and keep her connected to you and everything else. Not only can you top up their balance, but you can use the app to transfer money to different accounts, giving them the freedom to get things done as planned.
 Read Also :- Recharge Any Mobile Number, Anywhere, Anytime
As is obvious, online recharge apps come with benefits, which have become an accepted norm by mobile users. You can take the time out to research and compare recharge offers, before finalizing the one to use.