PREVIOUS POSTS
Hindi Day One
Day Two-12.05.2012
On this day the following letters are being taught.
It is the resultant letter of combination of main letters 1 & 2.
Let us see some photo images before it.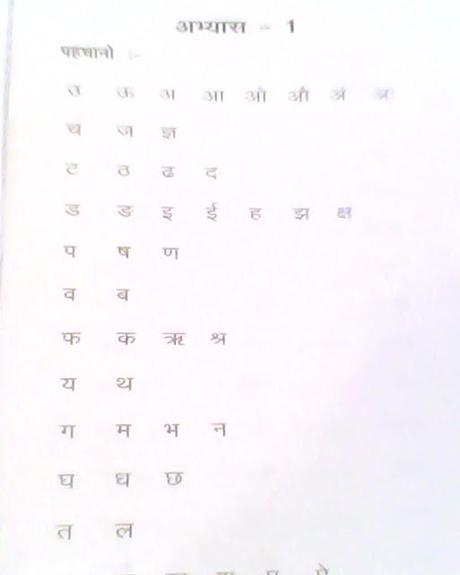 MAIN LETTERS 2
TRY TO IDENTIFY ABOVE THE LETTERS AND PRONOUNCE IT AND CHECK WITH EARLIER IMAGES
THE FOLLOWING IMAGE EXPLAINS, HOW TO WRITE THE WORDS WHEN MIXING MAIN LETTERS 1 & 2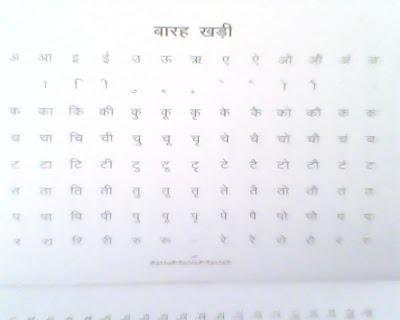 MAIN LETTERS 1+2
I WISH TO INTRODUCE MY MORE SENIORS AND HINDI MASTER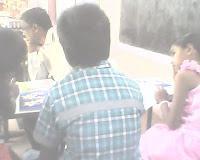 SENIORS WITH MASTER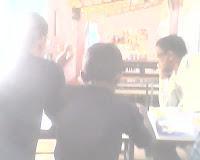 SENIORS WITH MASTER 2
There are Two things to be noted when combining the main letters 1 and 2.
They are
There is no combination letter for र and

ॠ

There is a slight difference in writing 'ru' -रू and 'roo' -रु 
The following video will help you to practice Hindi writing and the possible problems in writing. Try to practice every letter at least 10 times and memorize before moving to the next chapter.
I am on leave for the class, two days and will post the Day Three of my Hindi Class.
All the best friends
Vels


posted by: vels / http://www.velsprim8.blogspot.com
Posted by Vels http://velsprim8.blogspot.com