PREVIOUS POSTS
DAY ONE
DAY TWO
DAY THREE
DAY FOUR           
DAY FIVE
DAY SIX - 19.05.2012Welcome friendsI hope you all have enough knowledge to read Hindi Letters now. If not, better, try to revise the earlier posts and proceed further.Shall we move to the lessons now.RECAP
Basic Hindi Letters (Vowels and Consonants)

Combination of Vowels and Consonants

Exceptions in Combo

Rule of Writing

Practice of writing
The above are the summary of our recent activities in learning Hindi. 


Let us see now, the words that are being used in Lesson 1 with their meanings.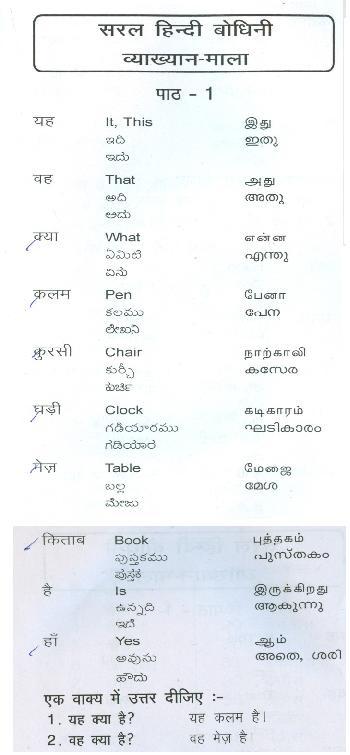 MEANINGS LESSON 1
The above words are coming in the Lesson 1 below. Practice each lesson by reading and writing separately. It would help to improve your memory as well as the hand writing.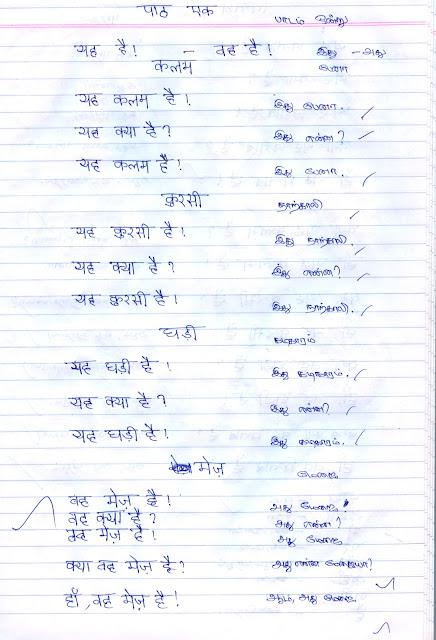 LESSON 1 (A)

At least write once to memorize the words and their meaning!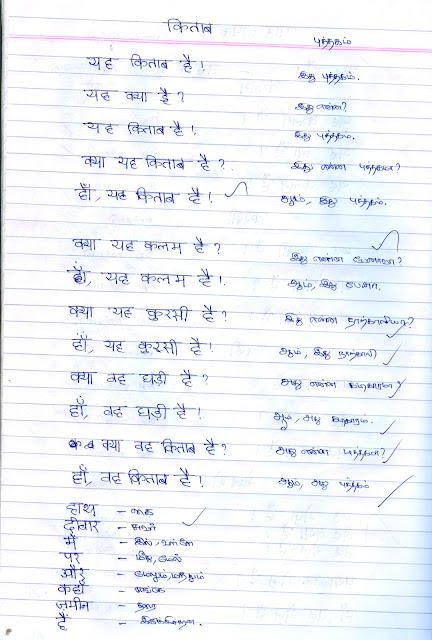 LESSON 1 (B)


After you have enough confident on yourself, you shall move to the next lesson. You can understand how simple and useful it is!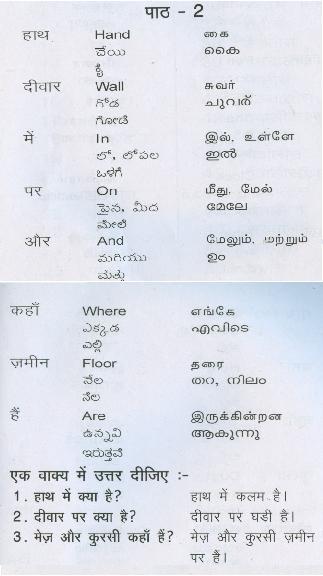 INTRO LESSON 2


The above picture introduces more words that would be used in Lesson 2. Practice twice to memorize.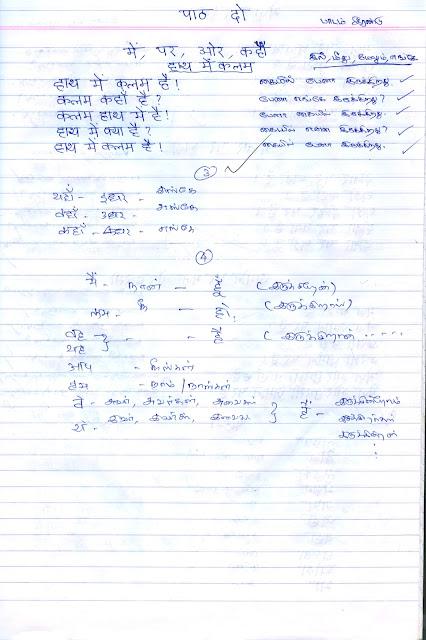 LESSON 2 (A)


I was being instructed to complete lessons 3 & 4 in home. Let us see it in day after tomorrow's post (i.e., Day Seven).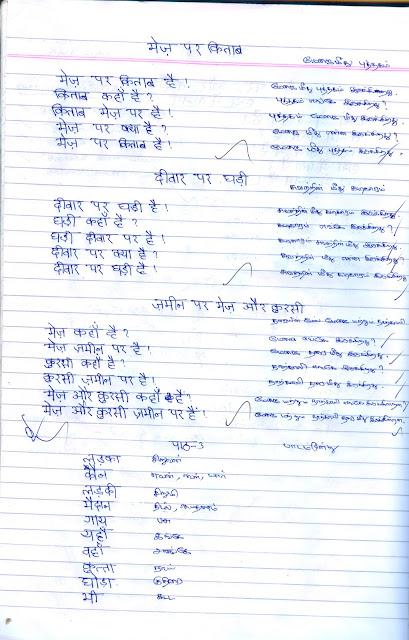 LESSON 2 (B)
Even though it is Saturday and I went to class mistakenly, the teacher attended me and taught for the day and instructed to complete up to lessons 4 in home.
Minimum Human courtesy leads the world against anything (whether Perfection or Corruption)
So, friends! practice the lessons thoroughly! I could not ask any questions to verify your learning! but remember to withstand up to your potentials!

Have a nice weekend

Vels

posted by: vels / http://www.velsprim8.blogspot.com

Posted by Vels http://velsprim8.blogspot.com