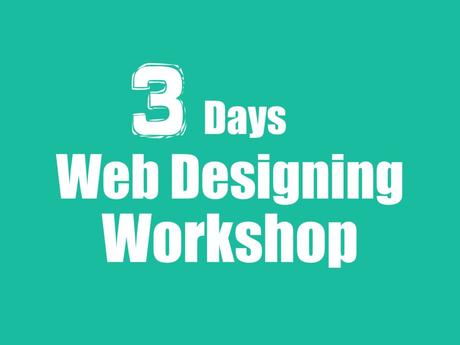 With the world moving online more business are coming forward with a website. Websites are becoming an important aspect of the business industry. With the increasing demand of web designers there comes an need of well trained people.
For Registrations - Move Down
Web designing is gaining its popularity with each passing day. New terms and design strategies are being added to the previous ones. The upgraded versions of the languages too can be seen with people trying there hands on. So there is a huge demand for Web Designers in the current market and this will keep increasing as the time will pass down.
If you are still confused with choosing Web designing as a career then I am just describing you some of the reasons to choose Web Designing as a career below. Just go through the points and find out if Web Designing is for you or not!
1. Web Designing is in Demand
There are millions of websites around the world and the number is increasing with each day. It will not just stop here and will keep on increasing as more and more businesses are starting up with a website as it is one of the easiest way to reach more people.
In the coming future Web designers will be in a huge demand so you will have pretty good job options. So this field is good for those who want to be the part of this increasing demand.
2. Number of Choices to You
No one will ever force you to join a company and work day to night to earn your salary. Web designing provides you with lots of choices. You can work as a Freelancer and find work that suits you on Freelancing websites. If this doesn't suits you than start your own Web designing company and start working.
Its up to you for choosing the best work that suits all your need. The flexibility that comes with Web Designing is amazing and you will surely love it.
3. Learning Process
Web designing will be a complete learning process throughout your career. You will come across new things every now and then. It will also an adventurous journey as there will be ups and downs in your work.
But all the thing in the end you will have lots of experience and then you can event earn by teaching others. Hundreds of people on Udemy and many such platforms are earning thousands of dollar just by teaching others the fundamentals of Web Designing.
These were the points that will let you decide if you are going with this career or not. Even if you are not choosing it as a career still there is no harm to learn the basics of Web Designing. It can help yo in further projects in your life.
What About the Web Designing Workshop?
Yes I wanted to tell you about a 3 days Web Designing Workshop in P.A. College of Engineering, Mangalore. The workshop will focus on the key features and practicals about Web Designing. Students will get through the process of knowing and learning Web Designing.
Event Date: 16 September 2016 9 A.M.
Organized By: I-Medita Learning Solutions Pvt. Ltd.
Here are some of the Salient Features of Workshop:
Implementation Workshop
Authorized Certification from
Software Toolkit will be provided to Each Participant
Training material will be given to Participants
Winners from each Workshop will get Excellence Certifications
How to get Registered?
You can get your tickets for the events from online.
Just and register yourself for the Web Designing Workshop. You will also get further details about the event about the Workshop on Goeventz.
Last Date to Register: September 15 2016
About Goeventz
Goeventz is an event portal for both Organizers and Participants. You can reach more people to know about your events and sell your tickets online without any stress. And if you are a participant then you can get tickets for events without standing in huge lines out there.
For more information you can go to there Official website -
Note: It is a paid article and the author does guarantee for the availability and
reliability of the services.