What I like about Saigon is its abundance of lodging options—from backpacker inns to top-end hotels, travelers are spoilt for choice. Among those opened recently is Le Méridien Saigon, which with its great rooms, service, and facilities is an excellent addition to Ho Chi Minh. Read more…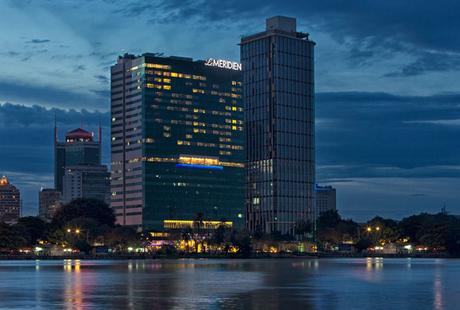 LOCATION
Le Méridien Saigon, with coordinates N 10° 46' E 106°42', is situated in the bustling District 1. It's a bit far of a walk from the tourist attractions, but no worries, an Uber, taxi, or a motorbike can easily be taken to Ben Thanh Market or the Notre Dame Cathedral in 10 minutes or so. The city's airport is maybe a 25-minute drive by Uber or taxi, traffic conditions considered.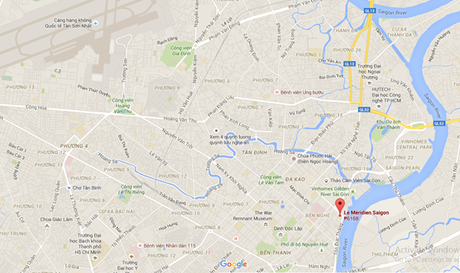 STYLE/CHARACTER
Le Méridien is part of the renowned Starwood Hotels and Resorts portfolio, alongside esteemed brands like the W, St. Regis, Westin, and Sheraton. The style of its luxury and upscale properties worldwide is a blend of contemporary culture and European heritage that "creates a culturally refined, meaningful, and stimulating atmosphere."
Opened only in November 2015, Le Méridien Saigon is spanking new and shiny—and it shows. The high-ceiling lobby oozes in pizzazz and modernity that it seems like an antithesis of old, colonial Saigon. Completing the glitzy experience are tasteful local art placed strategically in the lobby and other public areas, as well as Franco-pop tracks by Nouvelle Vague serving as the hotel's soundtrack—a standard in Le Méridien hotels worldwide.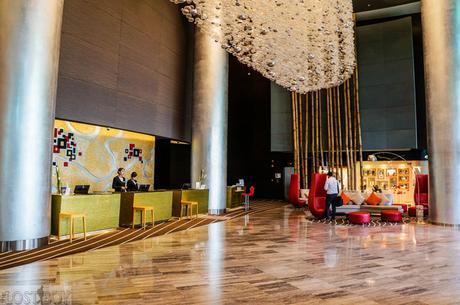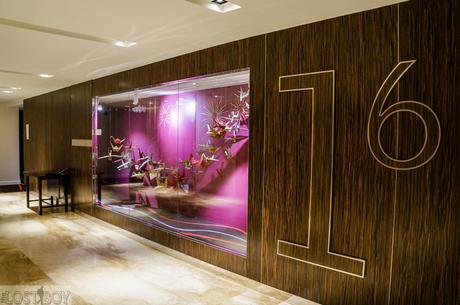 ROOMS
We stayed in a Le Méridien Premiere Classic Room, which gave a magnificent view of the city. Excellently laid out, the room is contemporary with metallic finishes and sleek black surfaces.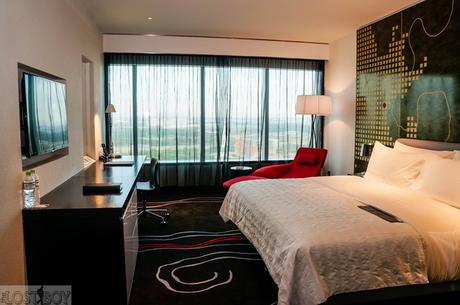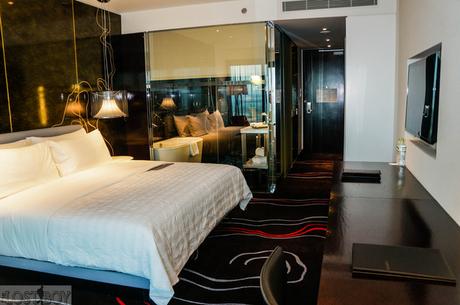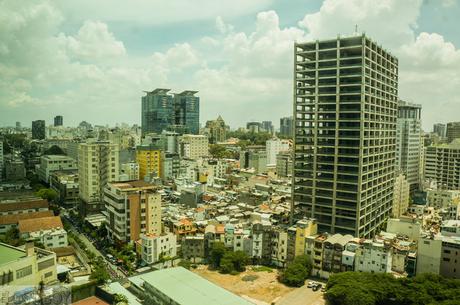 It came with all the necessary amenities expected of a five-star hotel, including a handsome desk and a chic lounge chair, and the bed couldn't have been any more splendid. The immaculate bathroom, meanwhile, had room for a free-standing tub and a separate shower.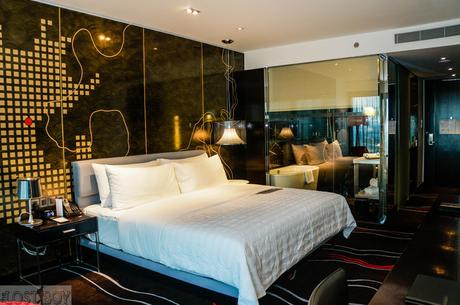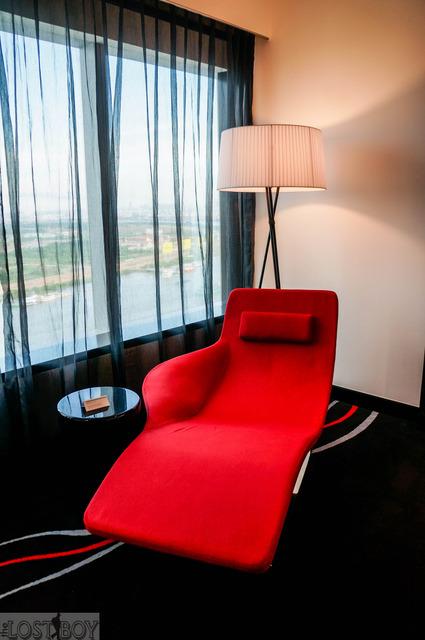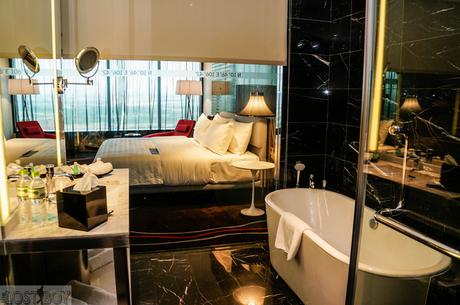 FACILITIES
The swimming pool provides a fantastic view of the river. Also offered by the hotel are a state-of-the-art fitness center, spa, business center, and six meeting spaces.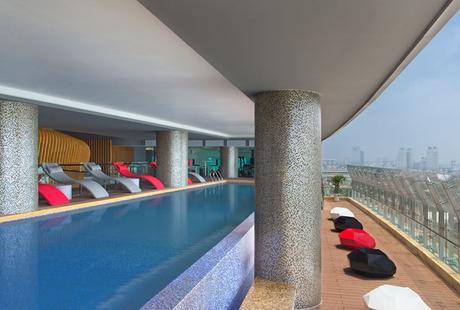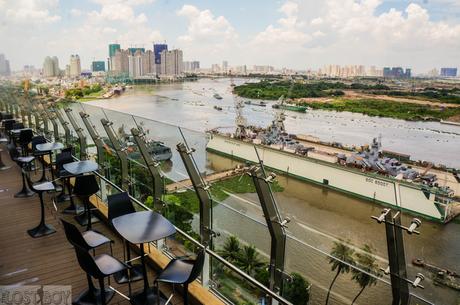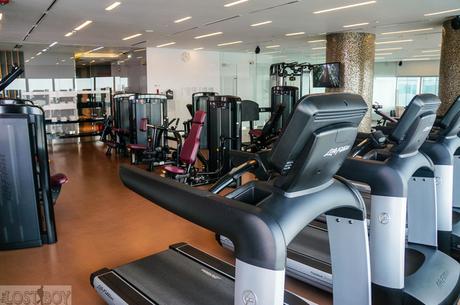 FOOD AND DRINK
We had our daily breakfast at Latest Recipe, which spreads an extensive array of Western, Asian, and Vietnamese fare. We loved the make-your-own banh mi (sandwich) station.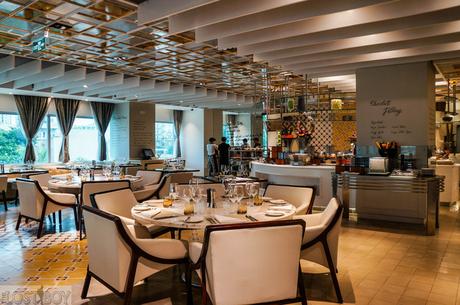 As part of the story I'm writing, I also tried the mouthwatering cheesecake and latte Latitude 10, a creative coffee bar during the day that transforms into a chic cocktail lounge at night.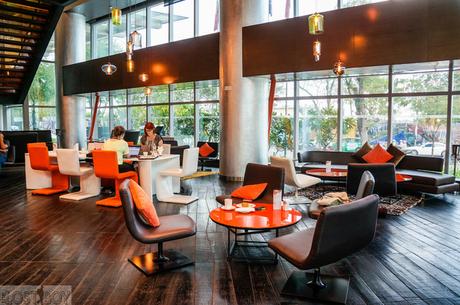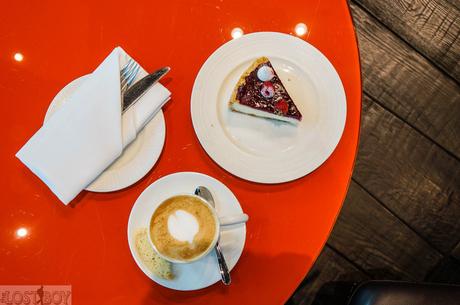 SERVICE
Service was attentive and friendly. The concierge, in particular, was very helpful in finding our way across busy Saigon.
VALUE FOR MONEY
A room at the Le Méridien Saigon costs understandably more than the average room in the city, but it's still outstanding value, especially when the overall experience is considered.
LE MERIDIEN SAIGON
Ton Duc Thang Street, District 1, Ho Chi Minh City, Vietnam
Telephone: +84 8 6263 6688
Email: [email protected]
Website: lemeridien.com/saigon
Social Media: Facebook and Instagram