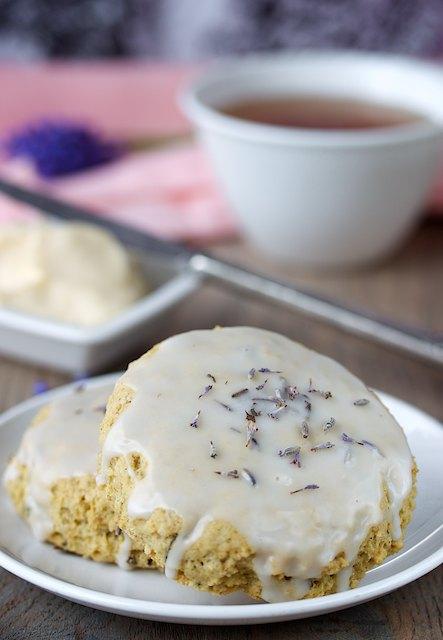 I have had the busiest summer I can recall in a long time.  
I'm not complaining, but I am ALWAYS on the run and this just seems
unusually hectic!  That means
something
gets lost and in this case, that 
something
would be blogging as often as I would like.
This morning I received an email with recipes perfect for...October!  
Well, it's 
definitely not October, but the idea of lavender and vanilla mixed together 
overwhelmed multiple senses, 
all in a good way, and I decided it was worth taking a few minutes 
to share it with all of you.  
Enjoy and have a great weekend!
Lavender Vanilla Bean Scones ~ Vegan & Gluten Free
Ingredients
1 1/4 cups (100 g) sorghum flour

1/2 cup (75 g) potato starch

1/4 cup (30g) 

brown rice

 flour

1 tsp xanthan gum

4 tsp baking powder

3 tbsp organic granulated sugar

1 1/2 tbsp dried 

lavender buds

5 tbsp vegan margarine

1/2 cup almond milk

1/4 cup coconut cream (the thick part from can of full-fat coconut milk)

1 tsp 

vanilla bean paste

, or 1 tsp freshly scraped vanilla beans

additional sorghum for dusting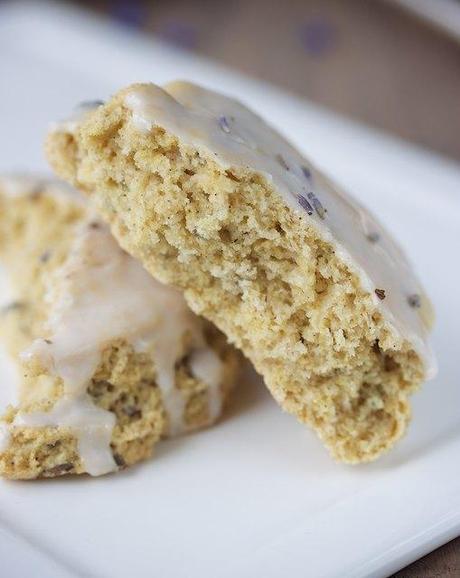 Instructions
Preheat oven to 400 °F.

Sift together sorghum flour, potato starch, brown rice flour, xanthan gum, baking powder and sugar.

Toss in lavender buds to evenly distribute throughout the flour mixture.

Cut in margarine using a pastry blender or work quickly with your hands.

In small bowl, whisk together almond milk, coconut cream and vanilla bean paste.

Stir milk mixture into flours just until well combined. Your dough will be slightly sticky… dust lightly with about 1-2 tbsp sorghum flour just until workable.

Chill dough briefly in fridge, about 15 minutes.

Pat dough into a slab about an inch and a half thick onto parchment lined counter-top.

Cut dough into desired shapes using a cookie cutter or sharp knife, and place scones onto ungreased cookie sheet about 2 inches apart.

Bake in preheated oven for 12-15 minutes, or until very lightly golden brown.

Let cool and either eat plain, or drizzle with this simple glaze found below.

Enjoy!
Glaze
1 cup confectioner's sugar

¼ cup margarine or 

coconut oil

 (add a dash of salt if using coconut oil)

2 tablespoons corn syrup or agave

2 tablespoons nondairy milk
Whisk all ingredients together and use immediately. Let glaze harden before serving.
Cooking time (duration):30
Diet type: 
Vegan
Diet (other): 
Gluten free
Number of servings (yield): 
6