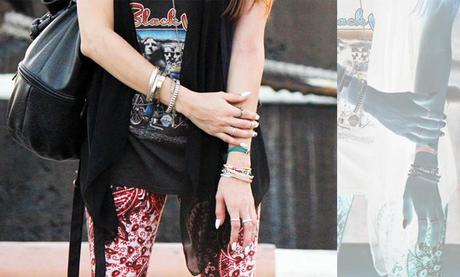 What I hate about fashion? I like to design dream pieces of clothing in my head, and it's a huge buzzkill that it doesn't exist… anywhere.
What I love about fashion? When that impossible to find piece is found.
It's rare, but every so often it happens, & it's amazing. It's like winning the fashion lotto. Added bonus? When the piece you find is actually something you can afford. I literally get high off those moments. Not kidding, it feeds my shopping addiction in a bad way.
… which brings me to my new perfect paisley pants. I die die die over any and all pants that resemble flared leggings, but the fit has to be perfect- and that's not an easy task. They can't be too short, too high-waisted in the butt, too low in the front (tacky!), baggy in the knees, or too flared.
Yet, after a long search, I am so pleased to say that I finally effing found them. The RVCA Henri's have stolen my heart and completed my wardrobe (atleast for this week).
P.S. RVCA also has an amazing jumper with the same silhouette found here & here. I bought it in both colors, #HadToBeDone. Outfit post will surely be coming soon.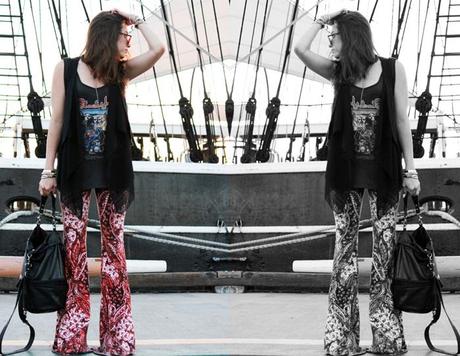 + Get the Look: RVCA Henri pants in Blood Orange, vintage Harley tank (similar), flowy chiffon vest (similar), RAEN Flowers by Alex Knost sunnies, black bucket bag (similar). +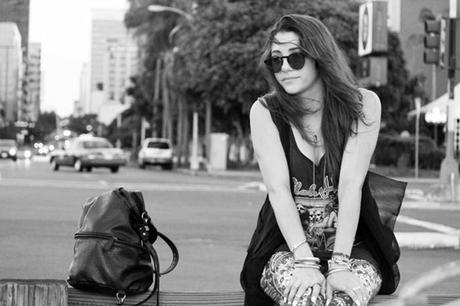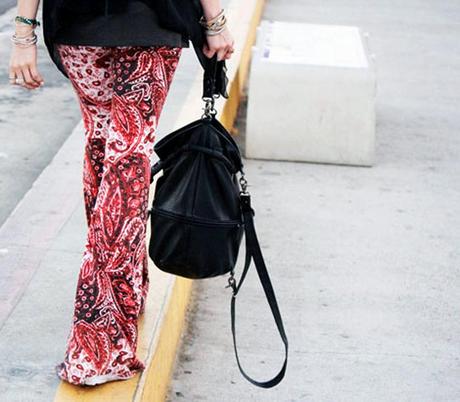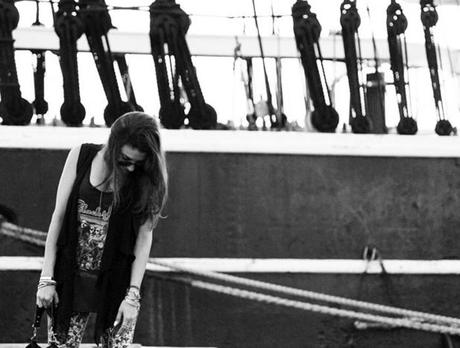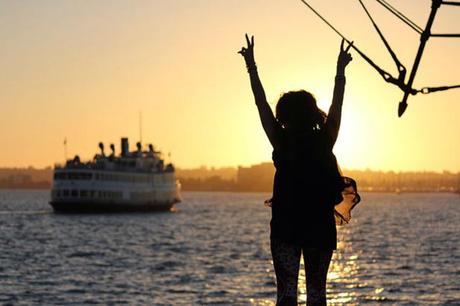 + cheers!! xx +