Yup! yet another beauty box.....but this one is a bit different, there's no subscription and you know what you're getting before you order too
There are 3 options:
1. Choose 3 samples for just £1 (paid for by text message)
2. Build your own box with larger samples (current samples range from £2.50 - £10)
3. Choose a themed box, but choose 2 of the products (I chose the available Refresh & Recovery box for £6.95 with Free P&P)
The simple idea is to see the products you are ordering so you can 'try before you buy'.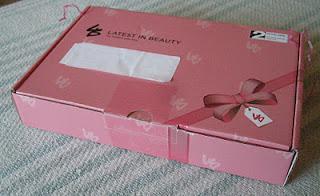 I ordered my box on Monday, recieved a dispatch notification on the Wednesday and it arrived the following Monday via 2nd Class Royal Mail post. 
It's an unasuming box which is going straight to the recycling box, although this may be a good thing as I'm already awash with various other sturdy beauty boxes, far too nice to just recycle!! Unfortunately the box is just a little too big to fit through the letterbox.
My box contained:
Cosmetofruit Total Body Boost - 30ml

Lavera Hand Cream - 20ml

Actimint Pro-biotic supplement (3 mints)

Monu Recovery Balm - 5ml

Tea Pigs Tummy Tonic plus - 1 sachet of tea leaves

A mysterious flying saucer

A suprise sample of Sun Shots SPF 25 UVA Protection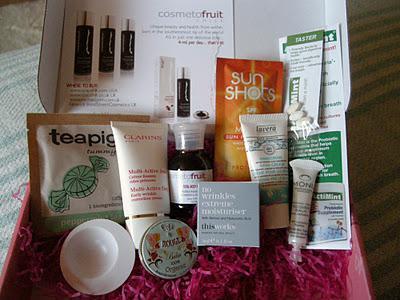 I then chose an additional 2 samples at checkout from a selection I chose:
Clarins Multiactive Day Early Wrinkle Correction Cream - 15ml (full size 50ml is £38!)

This Works No Wrinkles Extreme Moisturiser - 3ml
Other choices included: Balance Me Body Wash or Salve, L'oreal quad eyeshadow, Batiste Dry Shampoo, Dove Hair Conditioner, Nivea for Men Q10 Gel (Maybe for customers with a whinging man in thier lives to prove they're were also thinking of them when they spent yet MORE money on bloody beauty boxes?)
I also recieved the Monu product catalog (already received with my Monu sample from their website) and a cover note offering 20% discount on Monu Recovery Balm and 20% off at teapigs on your "Matcha Tea"...no idea what this means .....maybe they ask you some questions and matcha you to your perfecta tea?? I shall investigate......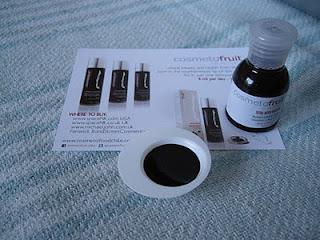 OO and I discovered what the mystery flying saucer is!!  Just before I was about to slather the total body booster all over my thighs I realised it's an internal supplement you drink!!  The saucer is the somewhat unusual measuring spoon - look it's there in the photo on the leaflet. I even sampled the recommended 4ml super supplement - pleasant and fruity but sour enough to make you think it's doing you good - clever people!  The full size of this product is £50 for 120ml. This sampe is 30ml so the 4ml a day should last me just over a week (if I remember!) I shall report back.....
Overall I'm pleased with this box particularly the Clarins (worth £12).  Which tempts me to buy the
CEW (Cosmetic Executive Women apparently!) 2011 winners box - £26 of products for £4.95 for another!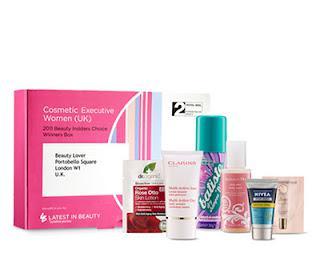 Photo: www.latestinbeauty.com
 I was also tempted by the luxury sample of COR silver soap....but at £10 its just too expensive for a teeny tiny soap right now.....I have beauty boxes to buy for goodness sake!!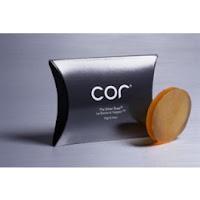 Photo www.latestinbeautycom
More details available via their website here!
Have you tried Latest in Beauty?  What are your thoughts?  Do you like knowing what you're getting or do you prefer a surprise?  (Personally I like both!!)
Laters Peeps!
Love Lainey xxx