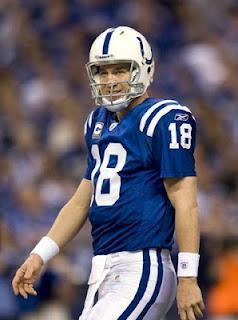 Photo: AP Images
- Troy Ballard
There was enough speculation to sink a ship, there were rumors that turned out to be false, there was even talks of retirement -- but as it turns out, the Indianapolis Colts will indeed release Peyton Manning.
The Colts organization has
reportedly made the decision to release Manning
, according to ESPN. The official announcement is slated for Wednesday, with both owner Jim Isray and Manning making an appearance.
Manning being released comes in the wake of missing the entire 2011 season with a series of neck injuries that required surgery. In Manning's absence, Indy managed to totally tank, being rewarded with nothing other than the first overall pick in the draft. That pick is now a lock, and it will be Stanford Cardinal quarterback, Andrew Luck.
With Manning being released, he will hit the free agency market, as Adam Schefter so elegantly put it, as the biggest deal ever. NFL fans thought that Nnamdi Asomugha was big, but Manning's splash and destination will be nothing short of earth-shattering.
And while the entire NFL is in overdrive, Manning has never been better.
Sure, he was metaphorically stabbed in the back by the same team that two-years ago treated him like the King of Indy. And, the Colts, his team of 14 seasons, has essentially said that they have more faith in Luck than the same guy who won them a Super Bowl. He is also leaving one of the most dedicated and passionate fan bases in the NFL.
But that's not what Manning is thinking about.
He's locked into this one thought pattern -
I'll show the Colts they made a mistake. 
Manning has never played with a chip on his shoulder. He was taken first overall in the draft, talked up like he was the one and only franchise savior, and for the most part, he totally delivered. He has always had great confidence, and when the question is raised of the who is the best quarterback in the NFL -- Manning's name is always mentioned.
Now he's out to prove Indianapolis wrong.
Wherever Manning ends up landing, (and there will be one speculation idea for every single NFL team), he is going to be playing to prove that he is still a dominant quarterback. We have all watched what Manning could do when he is confident and content, imagine what he can do when he is trying to prove a point.
There is no better motivator than proving someone wrong.
Be sure to follow Beard and Stache on Twitter @BeardAndStache, and also Troy @TroyBallards, Like our Facebook page HERE!