Ciao dears!,  
   Here are four more summer outfits from the end of last summer! Yay! I'm almost into Fall…ha!  This is going to take a while…to catch up with all my posts!  It's fun though, so be sure to come back for more fashion (tons!), recipes, crafts, and many other topics! Enjoy!  Please comment and follow through any way you prefer on the right!

1. Peplum, Polka-dots, and Lace
   I tried wearing this mint and navy polka dotted dress one day last year (early September), but it was way too short!  I have no problem wearing pretty short skirts sometimes, when I'm in the mood and want to feel sexy.  This was not appropriate-level short though.  So, I decided to wear it as a top with a pretty lace skirt. I like how my hair turned out here too…I wish I knew what I did.  I always do that, but then I try again and do something different or similar.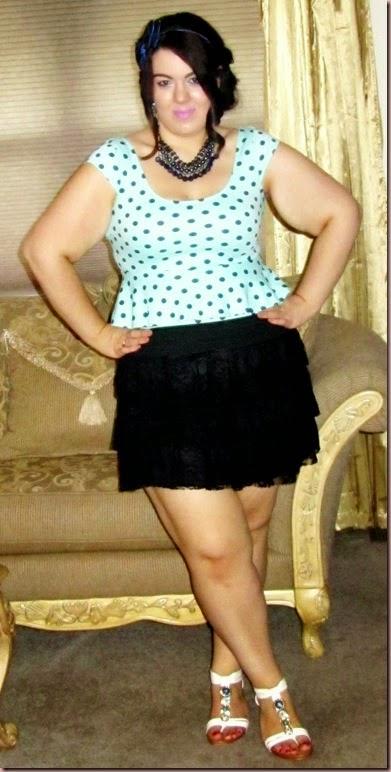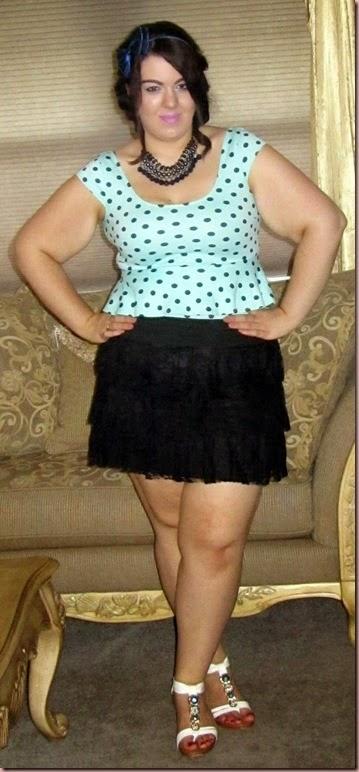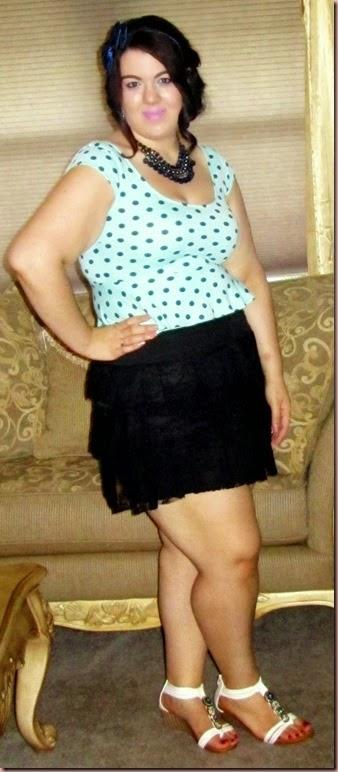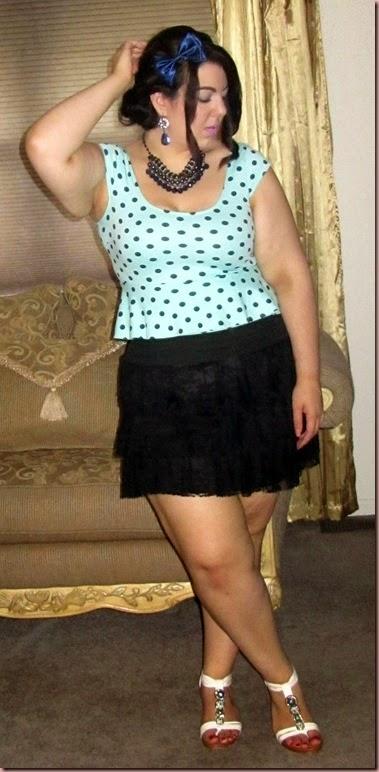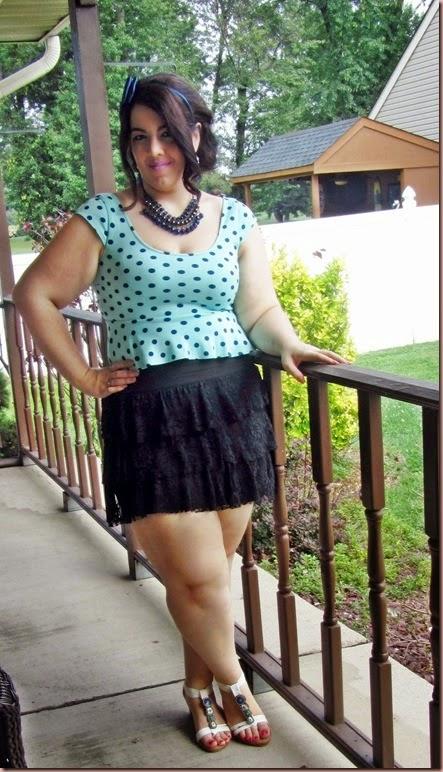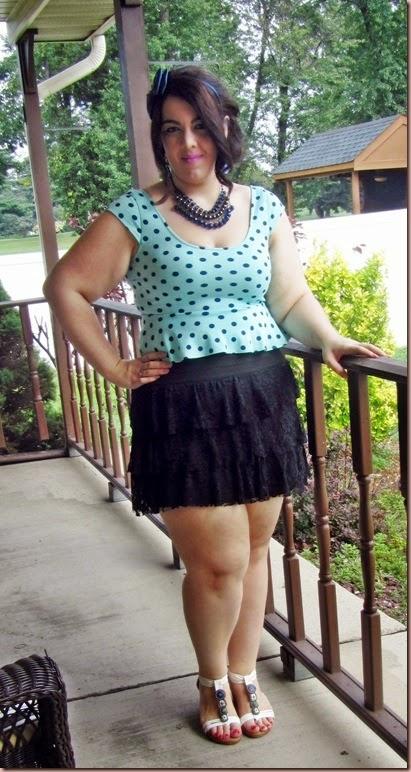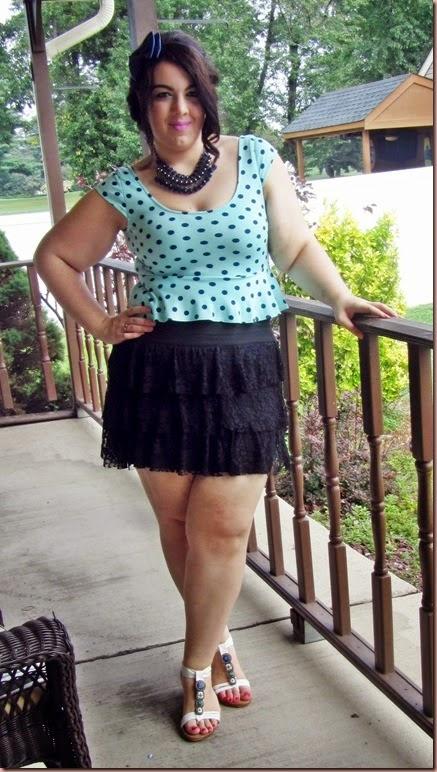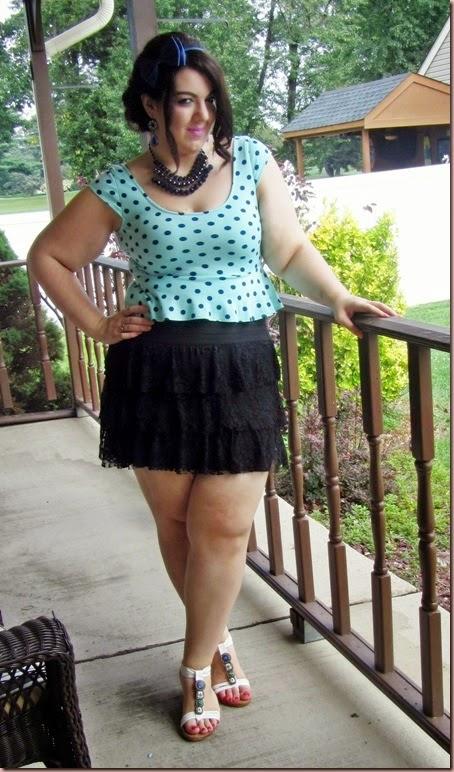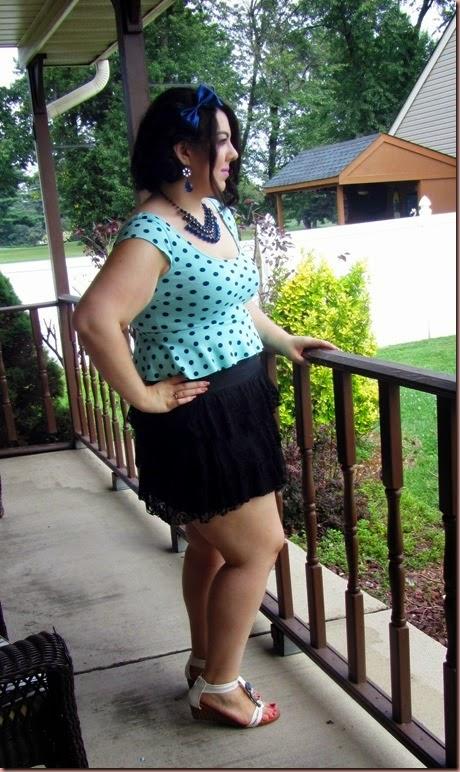 Top: Ross (It's actually a dress that's super short.), Skirt: DEB, Shoes: Shoe store in the Oxford Valley Mall, Headband: Forever 21 Earrings: Kohl's, Necklace: maybe Kohl's…?
2. Purple Maxi
   This dress is my favorite easy outfit that make me feel put together and pretty with little effort in the summer.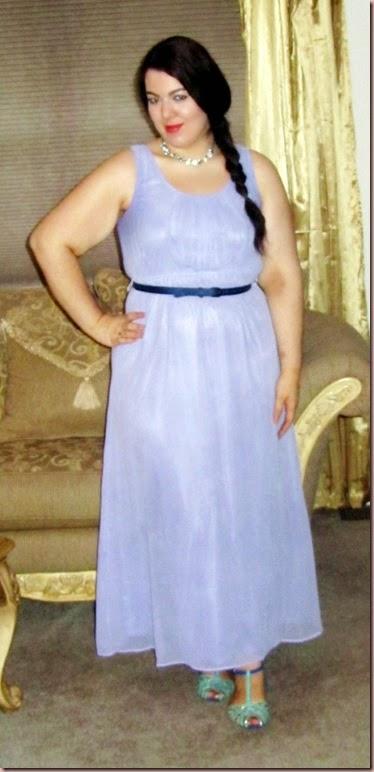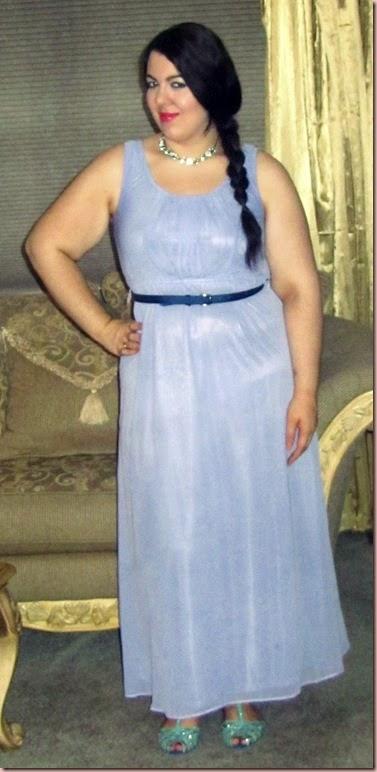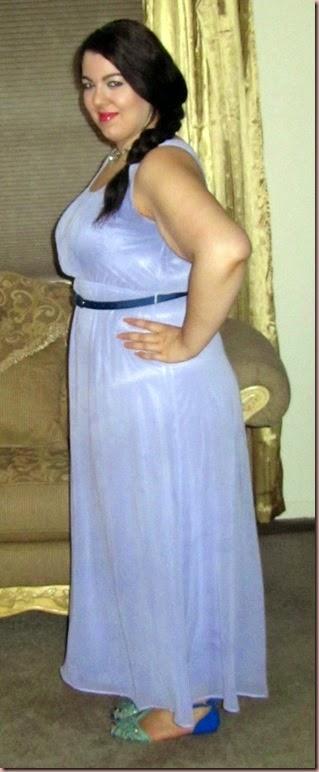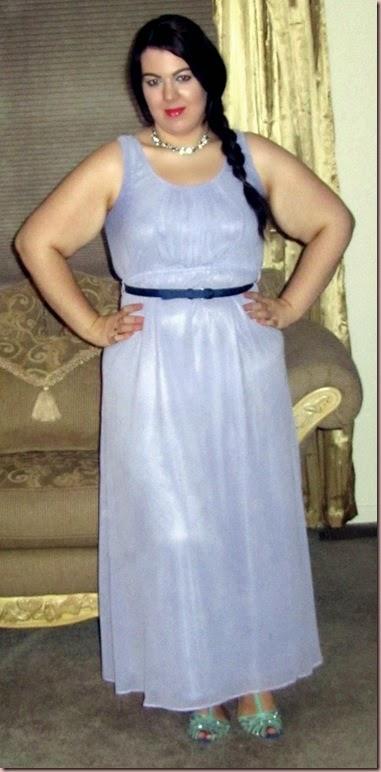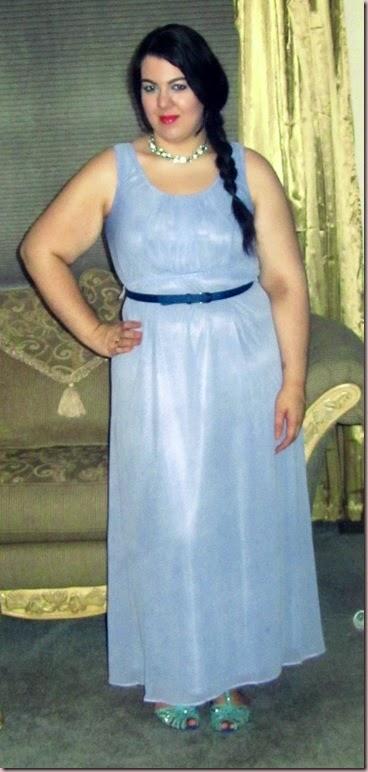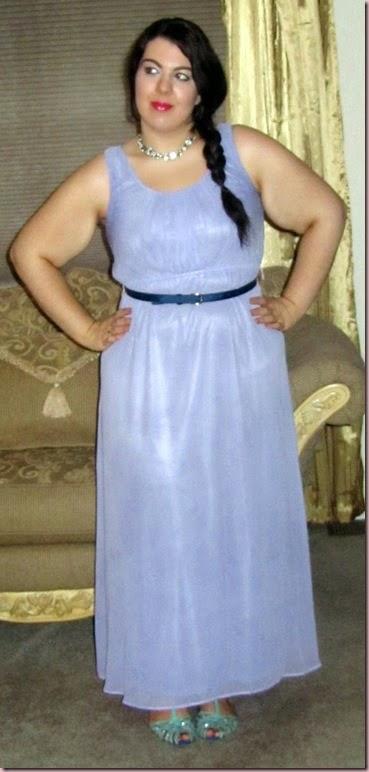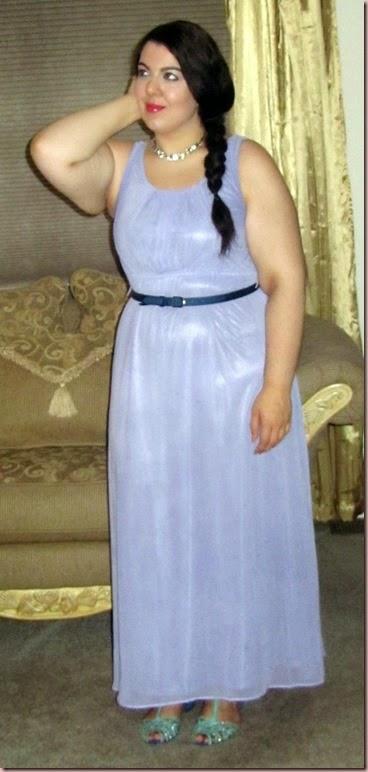 I loved this Betsey Johnson purse so much last summer! I borrowed it from my mom for about 2 months. I love the pretty heart quilting and gold details.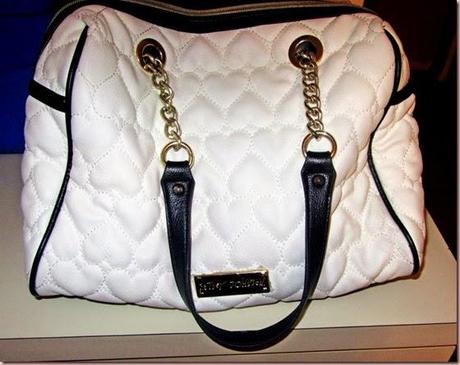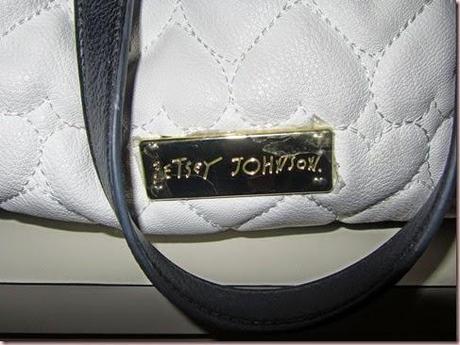 Dress & Necklace: Forever 21, Belt:Kohl's, Shoes: ?? a Shoe store in the Oxford Valley Mall, Purse: Betsey Johnson from Ross
3. Pink, Pink, Pink!!!
   Sometimes, it's easy to just choose a color and wear it any variation or shade you have.  That's exactly what I did with this all pink ensemble.  I like the hot pink skirts with the printed pink top, and pastel pink necklace and shoes.  Plus, pink's my favorite color, so it makes me happy!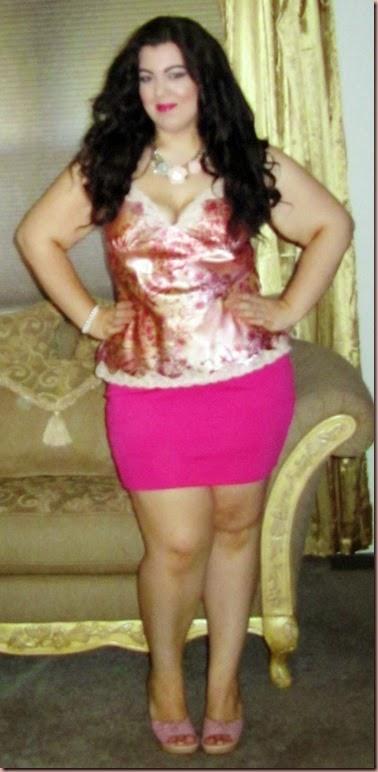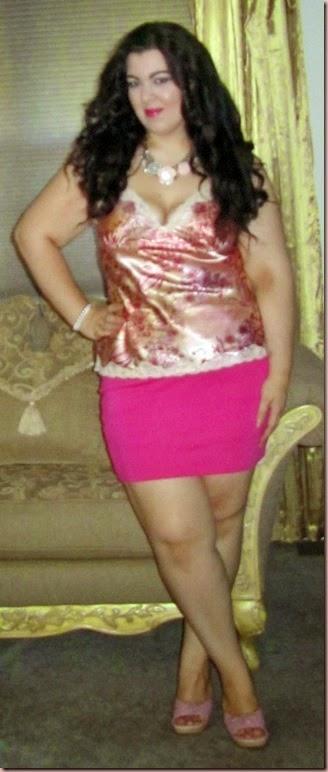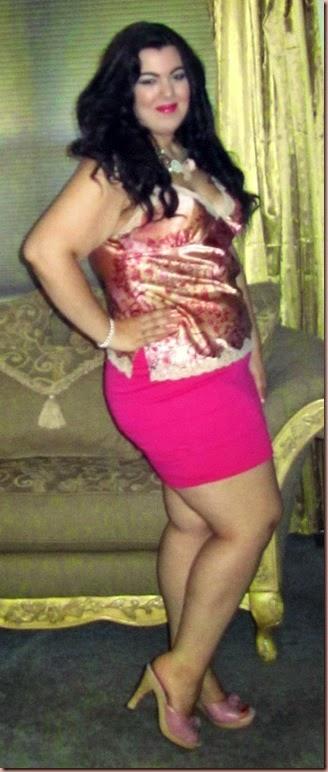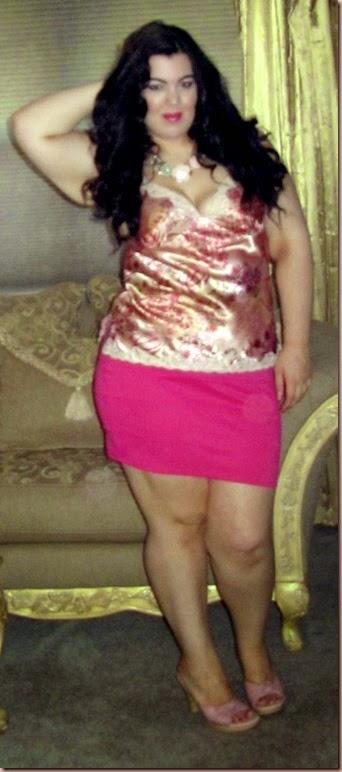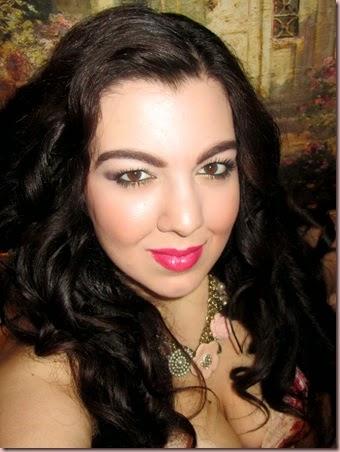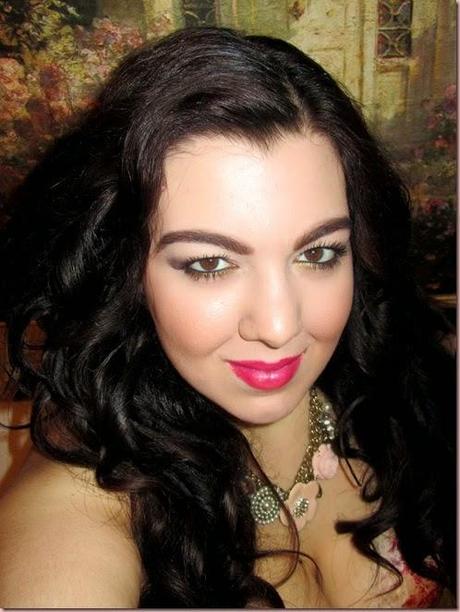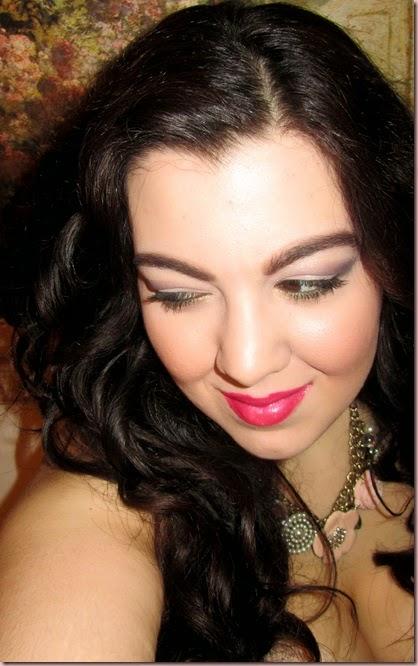 Top & Skirt: Target, Heels: Payless, Necklace & Bracelets: Forever 21
4. Dots & Stripes!
   This is one of those outfits where I combined a theme (I was going for 80's crazy/fun, yet casual girl, not the Madonna look I usually go for when dressing in 80's inspired outfits.) with wearing a bunch of things I've been looking for a reason to wear al at once!  I kind of like the way it turned out.  It's not very typical of me, if there is such a thing.  I love changing my fashion/style on a daily basis.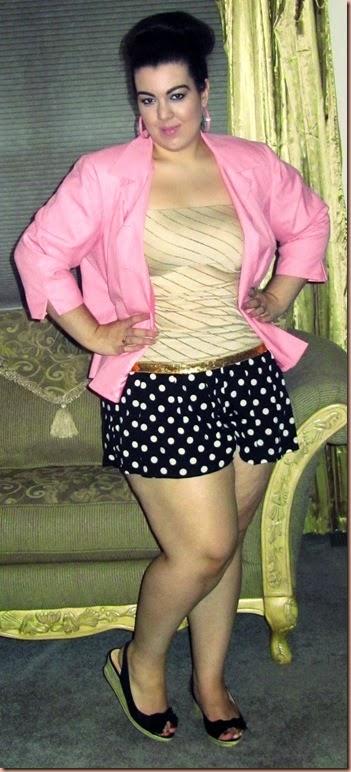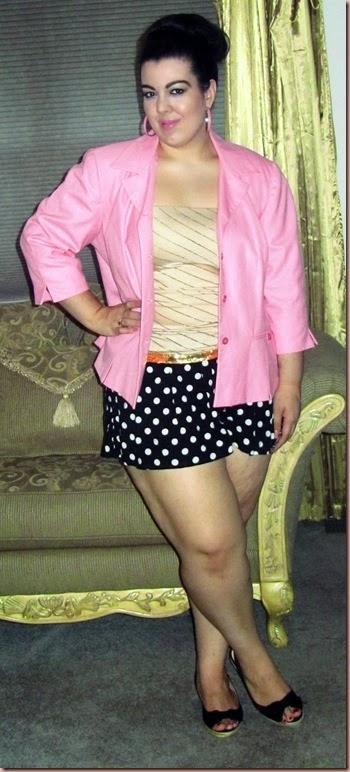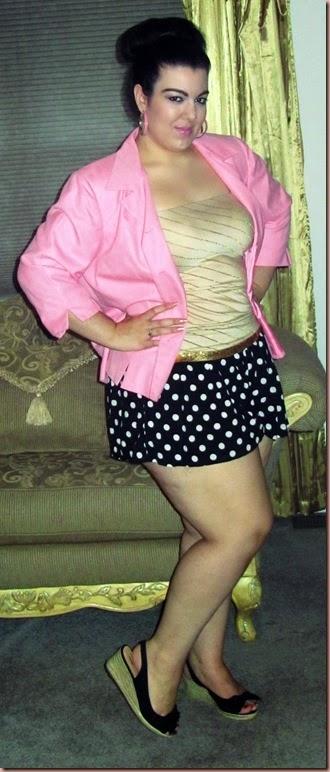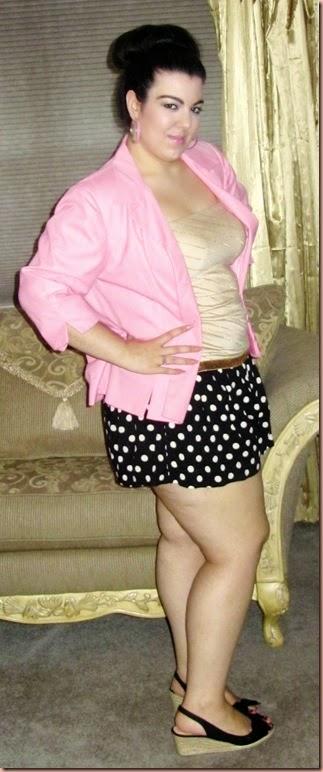 Shorts: Kohl's, Tube Top: Used to be my sister's..?, Oversized Blazer: It was my mom's., Wedges: Avenue, Hoop Earrings: Claire's 
   ♥♥ Xoxo Gabriella