Impressed by our stay at Lanson Place Hotel Hong Kong, I made a reservation for Lanson Place Bukit Ceylon Serviced Residences on one of our trips to Kuala Lumpur. Likewise a member of the elite Small Luxury Hotels of the World, the towering mammoth, while concrete and steel in form, was the epitome of home in a bustling world city. Read more…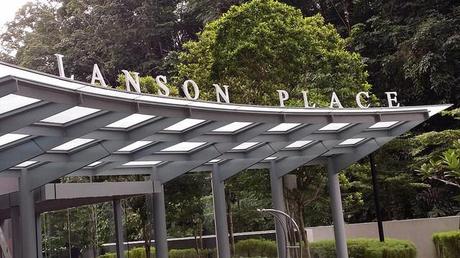 Lanson Place Bukit Ceylon Serviced Residences is, as it says in the name, located along the quiet Bukit Ceylon, which is what I fondly call "expat row" for its line of high-end, high-rise condominiums catering to a mostly foreign demographic. Down the bukit (hill) is already Jalan Changkat, a well-known nightlife circuit with a dizzying array of clubs, pubs, and restaurants. A little further, meanwhile, is the shopping district of Bukit Bintang and Kuala Lumpur City Center, the site of the Petronas Towers. Both can be reached by a leisurely walk or taxi.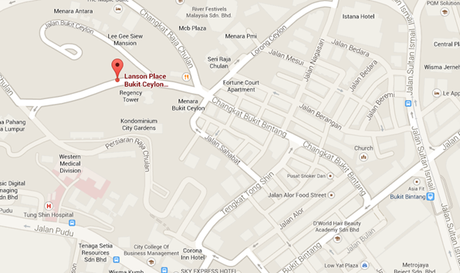 Upon arriving at Kuala Lumpur International Airport Terminal 2 (klia2), a man with a sign bearing my name escorted me to my ride, a hot Mercedes Benz sedan. From the airport to Lanson Place, it took a fast 45 minutes to traverse maybe 60 kilometers total.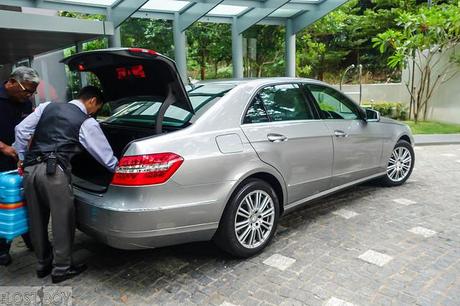 A Filipina lady warmly greeted me as I arrived and discussed briefly the details of my stay. As it is a serviced residences after all, service is more low-key than hotels, although all the staff were polite, efficient, and helpful the entire time I was there.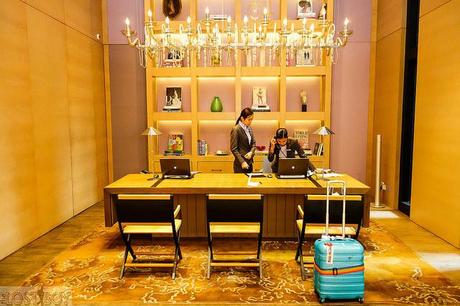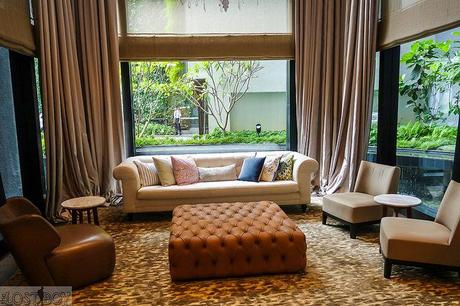 I was taken to my suite on one of the top floors—always a preference when staying at high-rise places because of the views they afford. And as the lady opened the door, my eyes instantly focused beyond the large floor-to-ceiling windows, and I was right—the expanse of the Kuala Lumpur skyline, along with its iconic structures, were stunningly within sight.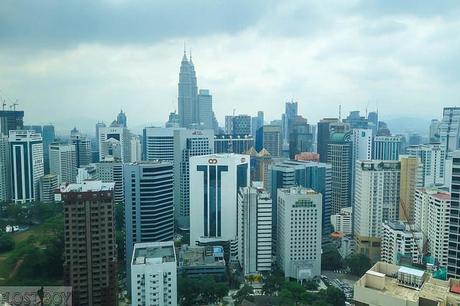 The stately two-bedroom suite was designed with a lot of class, that each of its corners seemed taken from a home living magazine. Décor is tastefully minimalist, accentuated by lively, pastel colors that clearly were to my liking.
The entire unit is laid out across a spacious 141 square meters, and it is divided into a large living area, a kitchen with laundry area and a breakfast nook, a dining area, master and guest bedrooms, master and guest bathrooms, and an office.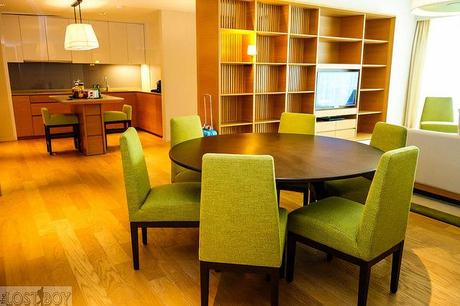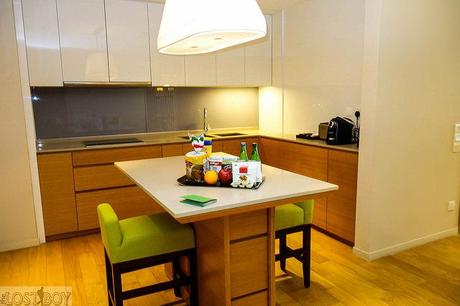 The bedrooms that can sleep a total of four adults combined have comfortable beds with quality linens and pillows, a wardrobe, and a flat-panel TV with DVD player. Meanwhile, their respective bathrooms, both elegant with marble panels, are totally clean and are supplied with towels and deluxe bath amenities. The master bathroom even has a nice tub fitted into it.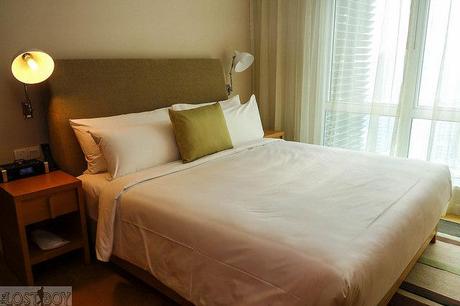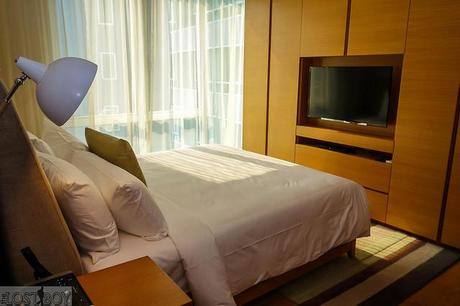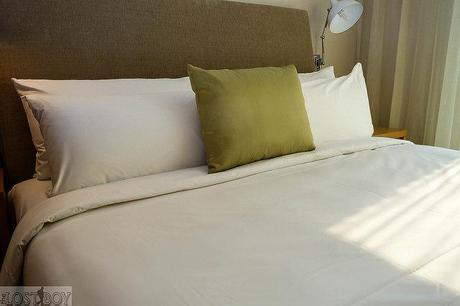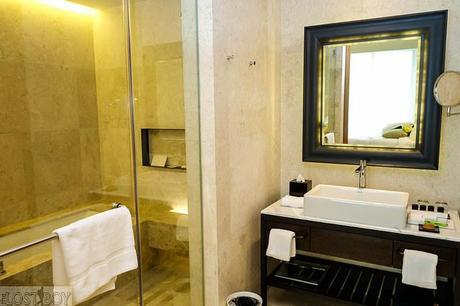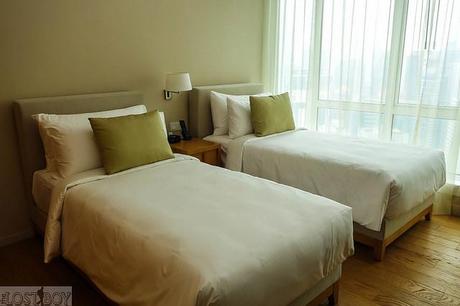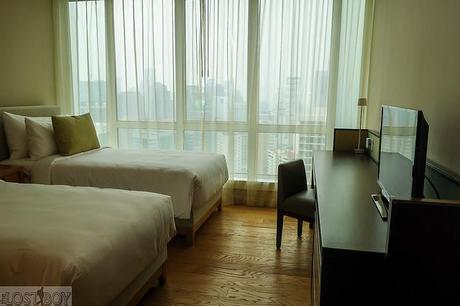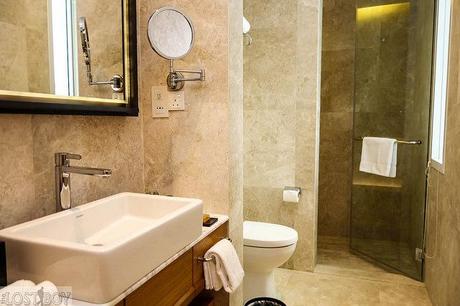 While the guest bedroom has a small desk, there's also a dedicated sleek office that has ample power points, wired broadband, office supplies, and an Android speaker dock.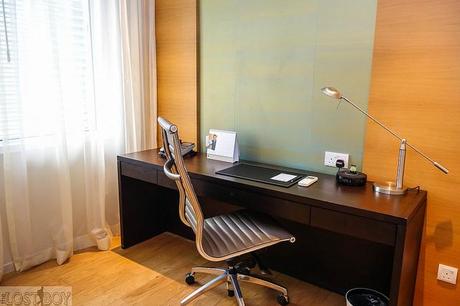 The open kitchen, on the other hand, is very extensive—there's an electric cooktop with a range hood, a convection oven, pots and pans, a set of kitchen utensils, dinnerware, a two-door fridge, an electric kettle, a Coffee Bean and Tea Leaf coffee maker, a microwave, a bread toaster, a washing machine, and a clothes dryer. As an added touch, they leave a deluxe grocery hamper and stock the fridge with juice and bottled water for their guests.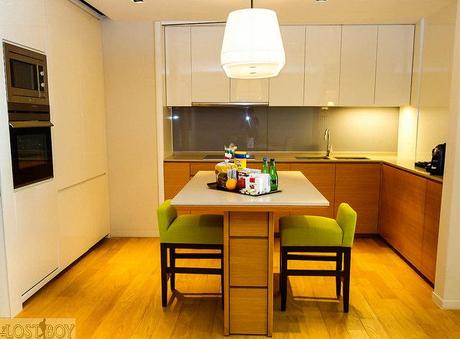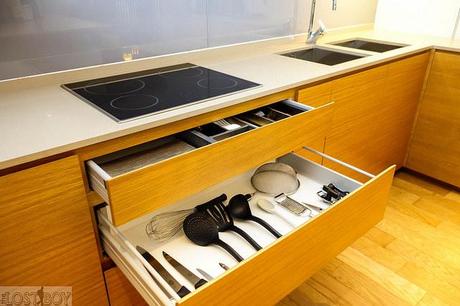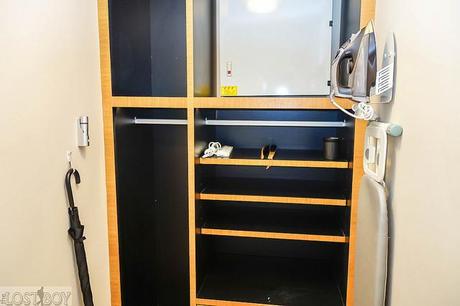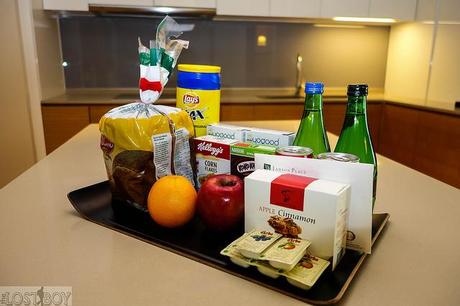 The centerpiece of the premium suite is the living room, a cheery carpeted den with cozy couches and a center table. But what sets it apart from the other serviced apartments we've stayed in is its state-of-the-art entertainment center by Sony, which consists of a huge 3D TV, a Blu-Ray player, and an impressive surround sound stereo system.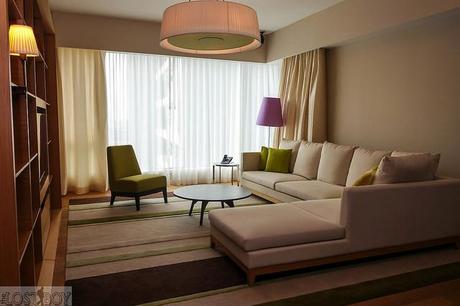 Breakfasts are had at the 163 Lounge, an elegantly chic sitting room with a lot of European flair. It serves up a modest Halal continental spread, but since it was Hari Raya (End of Ramadan) when we stayed there, they offered traditional chicken rendang.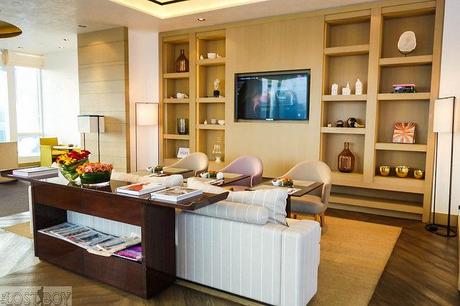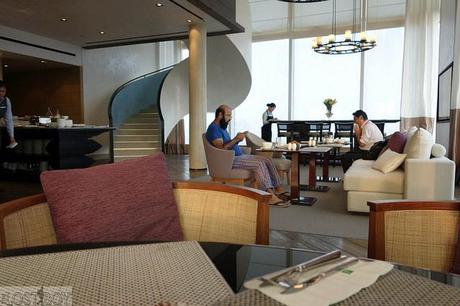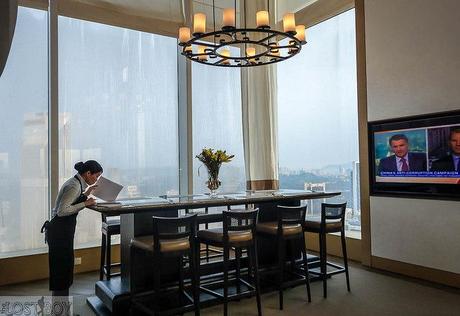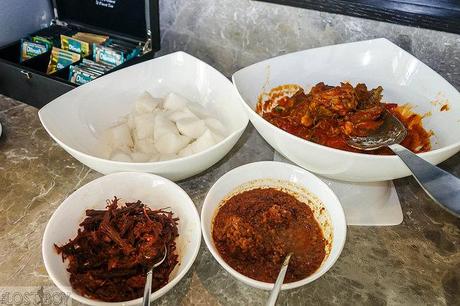 Wandering around, I was able to see a fitness center, a meeting room, a day care for children, an outdoor barbecue area, and an impressive swimming pool that was classily landscaped.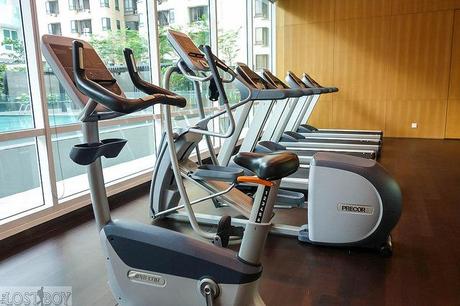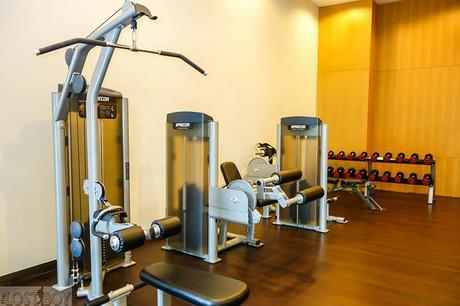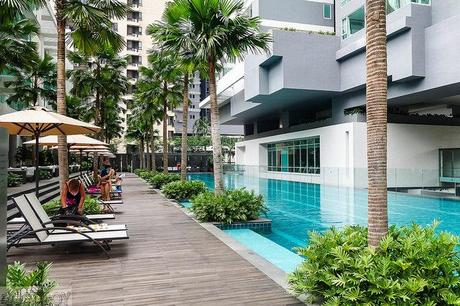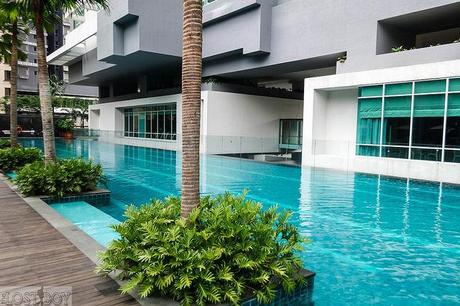 In all, Lanson Place Bukit Ceylon Serviced Residences offers suites that are gorgeous and well-furnished, set up in such a way that it can be a home away from home and an ideal base for touring. Service, while provided to a lesser extent than a hotel, is pleasant and noteworthy, nonetheless. The place is recommended for those staying longer in the city and those who prefer to still feel a sense of home amid the hustle and bustle of Kuala Lumpur.
LANSON PLACE BUKIT CEYLON SERVICED RESIDENCES
Jalan Ceylon, Bukit Ceylon, Kuala Lumpur, Malaysia
Telephone: +60 3 2725 8888
Email: [email protected]
Website: bukitceylon.lansonplace.com
Social Media: Facebook

This year is Visit Malaysia Year 2014 with the theme, "Celebrating 1Malaysia Truly Asia." Visitors can expect a series of year-long special events and activities. For more updates on VMY 2014, check out tourism.gov.my and like Tara Na Sa Malaysia on Facebook.