BEAUTY
❤ ❤ ❤ ❤ ❤ ❤ ❤ ❤ ❤ ❤ ❤ ❤ ❤ ❤ ❤ ❤ ❤ ❤ ❤ ❤ ❤ ❤ ❤ ❤ ❤ ❤ ❤ ❤ ❤ ❤ ❤ ❤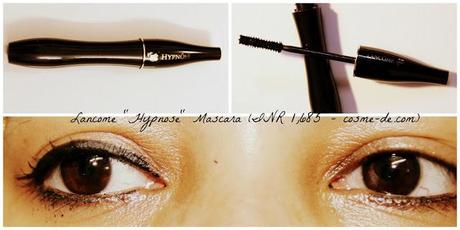 L to R - With Mascara, without mascara.
I bought Lancome Hypnose Mascara via cosme-de.com in 2011 and guess what I used it but not so-often. The n I lost in the heap of other products and items (though I don't own a lot of makeup and skincare) and finally got my hands on this.
Lancome Hypnose Mascara comes in shiny, black plastic packaging with Lancome and Hypnose written in golden letters. I like how simple packaging makes the product more attractive and I am usually drawn to either very simple packaging or very dramatic packaging, probably because they stand-out.
So, coming back to mascara, the formula is creamy, spreads easily on lashes with the plastic bristles on applicator. I fear of pocking my eyes with mascara wand and always blamed my ways of applying mascara. But it looks like it wasn't me, it was the mascara wand for sure because the applicator of Hypnose hasn't pocked me yet. (smirk!).
The formula of this mascara is medium to heavy, that means it is light at first, nicely combs my lashes, the products is on making lashes look blacker, longer and a little curled (but not too overly curled) and fines. But after a few hours, my lashes become straight. I would not blame this mascara though because of a few reasons -
1. This mascara was bought in 2011 and I am using it in 2013. First of all I shouldn't be using this mascara because life of a mascara is  3 months (seriously!?!). (Also, read my post on
expired cosmetics
). But this mascara is doing really great on my lashes and hasn't stung my eyes.
2. My lashes are already small and straight. giving the product a benefit of doubt.
3. The product is not water proof and I literally produce oil on my face that can be used to burn a lamp with for a few hours. So, my lashes become straight due to the oily lid.
Lancome and their latest mascaras'
CLAIMS
Control the volume of your lashes for a truly hypnotic effect! With each stroke, the PowerFULLT brush intensifies your look for lashes that are up to six times thicker and perfectly separated. Easy to apply, the supple formula goes on smoothly, with lots of play time and no clumping. It's made to measure volume for a bewitching look that's simply irresistible! Suitable even for sensitive eyes.
PRICE
INR 1,685
BUY Lancome Hypnose Mascara
INGREDIENTS
AQUA/WATER, PARAFFIN, CERA ALBA/BEESWAX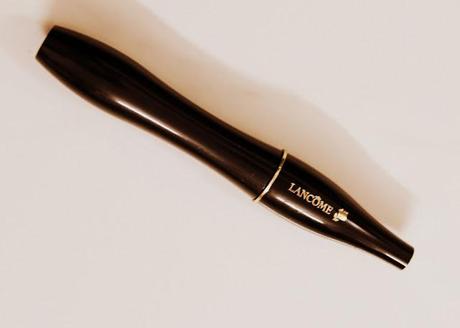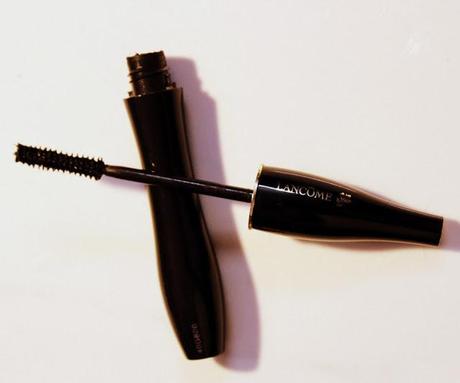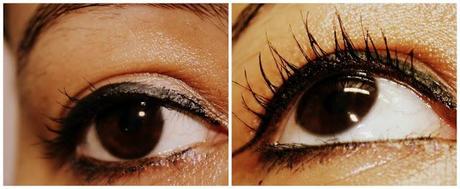 Lancome Mascaras are one of the favorite mascaras of makeup Gurus, makeup artists and makeup lovers. This is what compelled me to buy this mascara. I am not disappointed with this mascara and probably know why they are so popular. If you are ready to spend almost 1700 bucks on a mascara, I'd say go-for-it, you won't be disappointed given the kind of lashes you have. I have small, thin and straight lashes and I am happy with the outcome. One more thing, Hypnose make a good office-wear mascaras because it doesn't give that dramatic extension and fullness to your lashes like you are going to party!
Read my website review on cosme-de.com.
See other 9 posts on Lancome.
Check out other mascaras that I covered on  SSU.