lamingtons recipe - no bake holiday recipes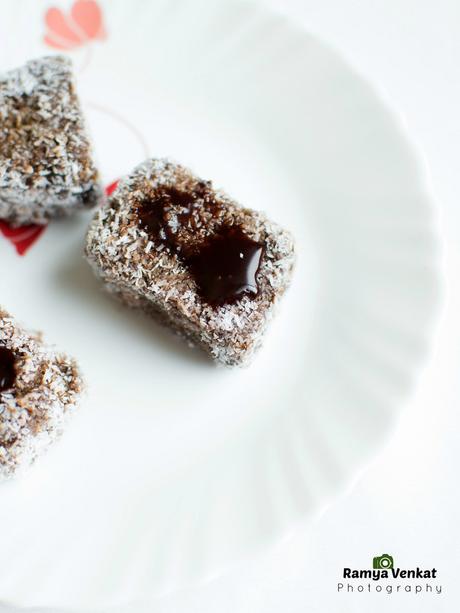 lamingtons - a dessert from Australian cuisine in which the sponge cake is coated with chocolate sauce and coconut and served.This is an easy to make dessert and you will make this dessert in minutes if you have basic vanilla cake in hands or you can bake it and make the recipe.
This time we bought some cakes for Christmas in home as every year we bought the cakes.Before marriage,Appa bought some christmas plum cake and last year we bought sponge cake and christmas fruit cake and enjoyed it till new year.This year too we bought cakes and had some leftover cakes in the pantry and thought of making this recipe and made it.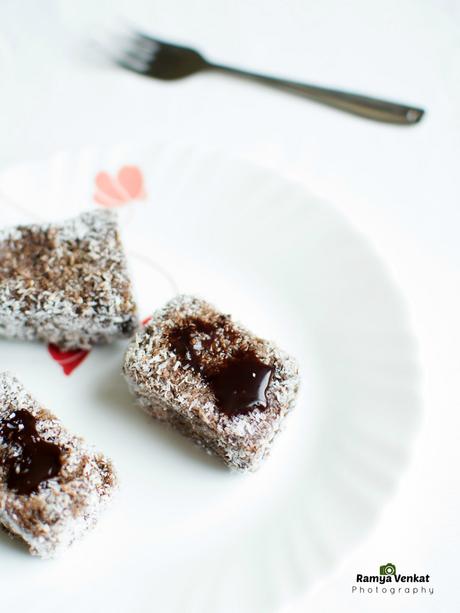 As am missing baking,its hard to find no bake goodies as it requires whipped cream and all.So i have cream and chocolate spread always in my pantry and thought of making the sauce with that instead of making the original sauce made with milk,cocoa powder and corn flour.So here is my version of lamington sauce made with chocolate spread or nutella along with fresh cream or whipped cream.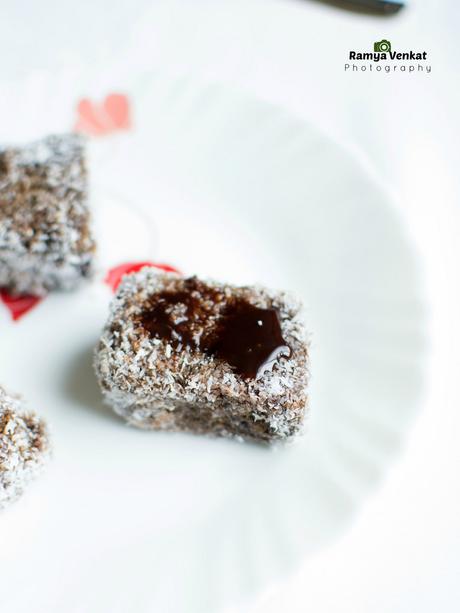 If you are using fresh coconut serve it the same day as you prepare.Otherwise roast the coconut without browning them cool it and then roll it.I used dessicated coconut powder for the recipe.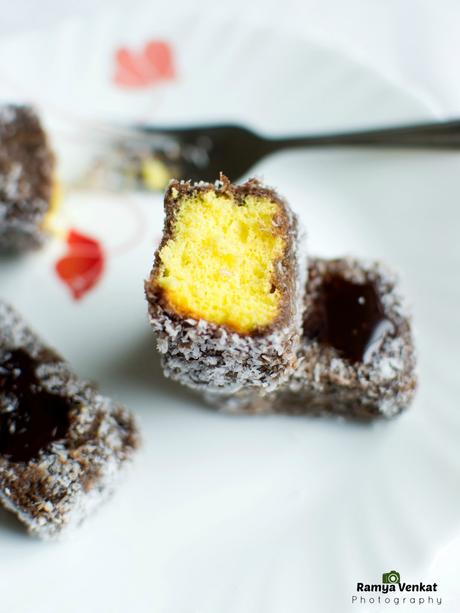 lamingtons recipe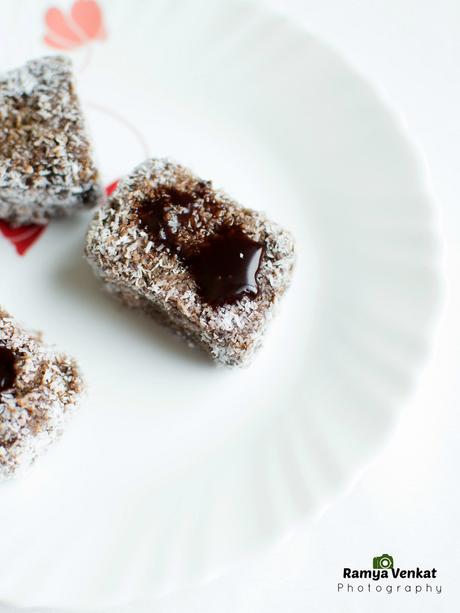 sponge cake coated with chocolate sauce and dessicated coconut


Ingredients

Sponge cake - 1 cut into medium sized squares or rectangles
chocolate spread - 2 tablespoons
whipping cream - 3 tablespoons
dessicated coconut - 1 cup for coating
Instructions
Make a sauce in double boiler with chocolate spread and whipping cream.Once it got combined remove it and keep on stirring.

You can able to see the glossy texture after a minute.
Now coat the sponge cake in this sauce by dunking it completely and remove within a minute.
Use wire rack to set it completely.
After it got set roll them in the dessicated coconut and make one or two coatings.
Set this in refrigerator for few minutes and then serve.