Last May 20, 2011, guests and members of the media were invited to partake at the launch of the Lakbay Jose [email protected] Project. This program aims to encourage tourists to visit sites that are of relevance to our national hero and to promote domestic tourism as well.
After a short program, Sec. Alberto Lim of the Department of Tourism himself led guests to a tour of Rizal Park, which is undergoing a makeover. Highlighted were the Relief Map at [email protected] One-Stop Heritage Trail, Rizal Light and Sound Park, and of course, the Rizal Monument. Read more…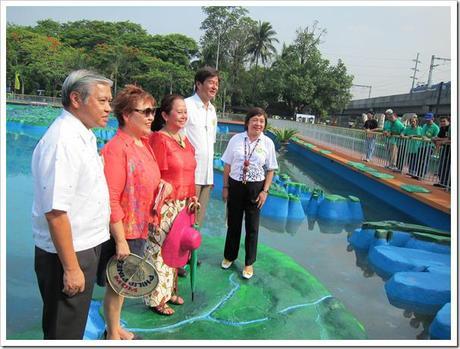 A hearty Rizal-inspired breakfast followed. Guests were treated to our national hero's favorite food: tsokolate e, tuyo or sardenas secas, pancit miki, tinola, adobong baboy, and paksiw na ayungin. After which was a jeepney tour of Intramuros, Fort Santiago, and Paco Park.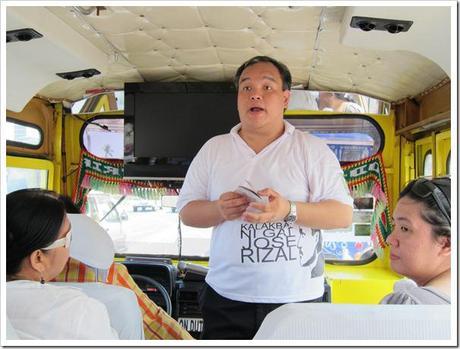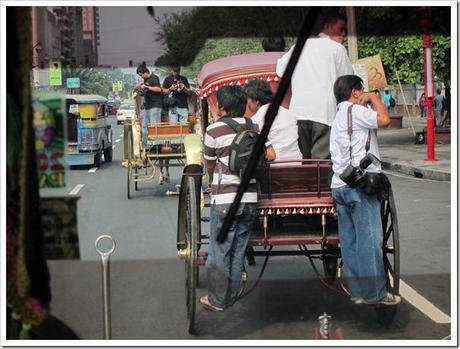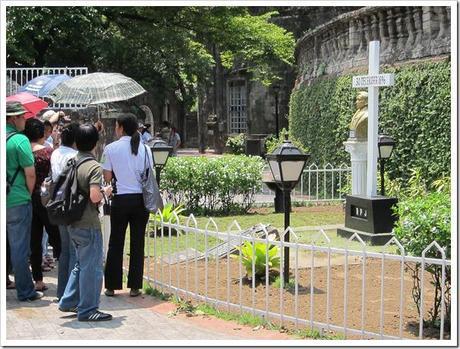 One of the major highlights of the program is the Rizal Passport Rubber Stamp Project. Twenty-seven sites, with some more optional ones, have been identified and featured on a "passport." Tourists who wish to do the Rizal Heritage Trail are urged to have a stamp affixed on their passport at each of the sites. First 100 to complete the 27 stamps until June 19, 2012 are promised a certificate and token, among which 15 are roundtrip tickets to any domestic destination as provided for by partner airline Cebu Pacific Air.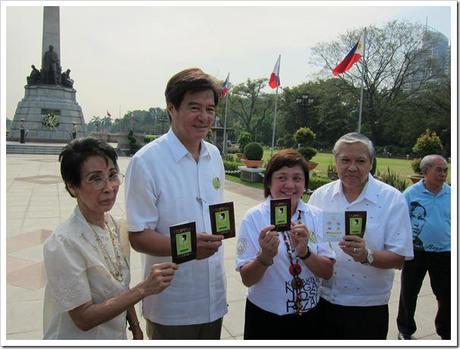 The 27 sites are distributed around the Philippines as follows:
Manila (National Capital Region): Prison Cell and Rizal Shrine (Fort Santiago), Chapel Cell of Rizal (Fort Santiago), Site of the Ateneo Municipal de Manila (Intramuros), Site of the University of Santo Tomas (Intramuros), Rizal Park, Rizal Monument, Rizal Execution Site, Rizal Fountain, and Paco Park
Dapitan and Zamboanga del Norte (Region IX): Rizal Shrine and Waterworks of Rizal, Dapitan Plaza, Site of the Casa Real, Dapitan Church, Relief Map of Mindanao, Santa Cruz Beach, Dipolog Cathedral, and Rizal Farm (Katipunan)
Calamba, Laguna (Region IV): Rizal Shrine and San Juan Bautista Church
Region III: San Fernando Train Station (Pampanga) and Kamestisuhan District (Women of Malolos Marker/Bautista House) (Malolos, Bulacan)
Region IV: National Shrine of our Lady of Peace and Good Voyage (Antipolo, Rizal)
Region V: Rizal Monument (Daet, Camarines Norte)
Region VI: Molo Church (St. Anne's Parish) and Escolta (Iloilo City)
Region VII: Dumaguete City (Negros Oriental) and Port San Pedro (Cebu City)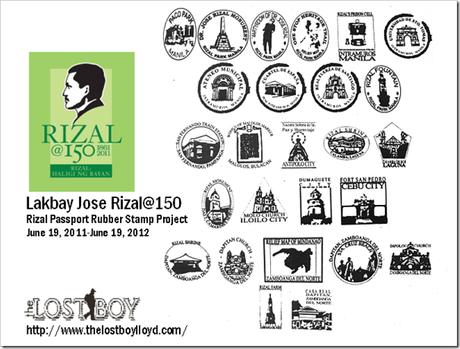 The Rizal Passport is available free of charge at the Tourism Information Center of the Department of Tourism Main Office in Manila. DOT Regional Offices likewise offer the passport. Stamping is free, but admission fees are not. To know more, click here.
The Lakbay Jose [email protected] Project is a collaborative effort among the Department of Tourism, Heritage Conservation Society, National Parks Development Committee, Intramuros Admistration, and the National Historical Commission of the Philippines.

June 19, 2011 is the 150th Birth Anniversary of Dr. Jose P. Rizal. Celebrations and activities will be held nationwide, more notably in Calamba, Manila, and Dapitan. Everyone is enjoined to support this commemoration. For more details, click here.
Special thanks to Brian Ong of the Department of Tourism for the invite to this launch and for allowing me to use the pictures above.