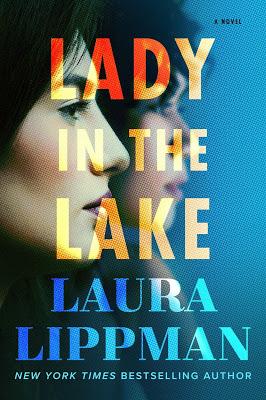 I haven't read many mysteries recently--at some point they all began to seem the same. But I was blown away by Lippman's recent standalone. 
Set in Baltimore of 1966, it's a period piece with lots to say about the racial and sexual politics of the time. Maddie, looking for a way out of a boring marriage, follows a hunch and leads the police to the body of a missing child. 
Energized by this, she seeks a job on the afternoon newspaper, begins to look into  into the murder of the young girl, and then  turns her attention to an unsolved crime, hoping for a scoop that will establish her as a real reporter. The newspaper culture of the time is cleverly portrayed, as are the city of Baltimore and its people.
If that's all there was to the story,  Lady in the Lake would be just another predictable amateur sleuth novel and 
I would probably not be writing this. Lippman's exceptional prose and her use of a wide cast of fully realized characters to tell the story sets it apart. That and some amazing twists and turns, as well as as the reality of the consequences of Maddie's sleuthing.
Highly recommended -- but don't take my word for it--read what Stephen King said 
HERE
.