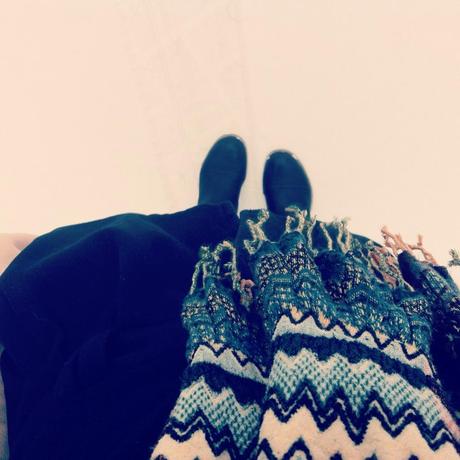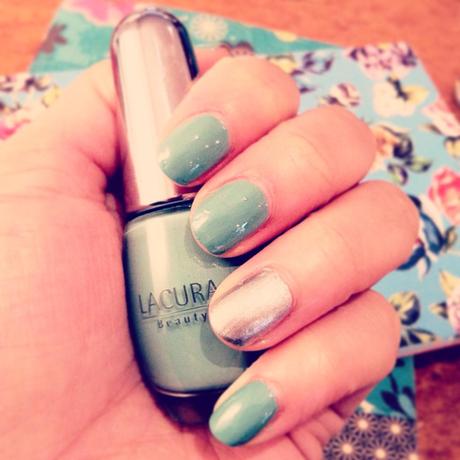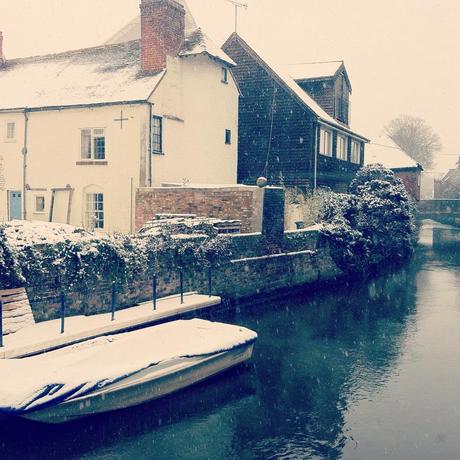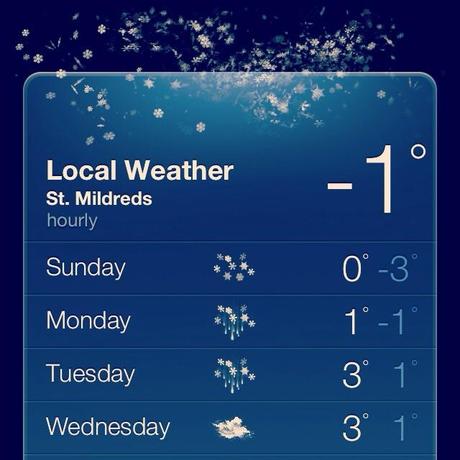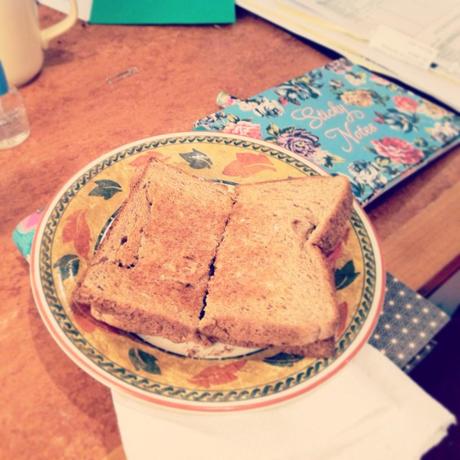 Today was very quiet at work. It's pretty much snowing everywhere at the moment so there's been quite a lot of travel delays which makes me wonder how other countries cope when they have 10 ft snow!
I had originally planned on venturing out into town to browse around the last few sale bits on my lunch break, but my colleague made microwave bacon and mustard sandwiches for us which were really tasty :-)
My nails today were a mixture of duck egg blue and a silver accent nail. I had seen this combination a few times on Instagram recently so I felt inspired to recreate it. I'm not sure what the Lacura polish shade number/ name is because it was my colleagues, but you can get it for £1.99 in Aldi, and the silver polish was from an S&C gift set that I got a couple of years ago.
This was the first Lacura nail polish that I have tried and I loved it. The color was nearly opaque on the first coat, and the brush was large and slightly rounded so made application super easy. I will definitely be adding a few of these nail polishes to my collection in the near future!