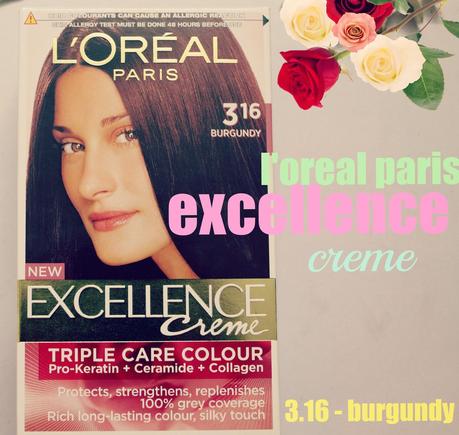 Basically,
Holi
destroyed the hair color I had on. From a
light golden brown
 shade, my hair went to a weird
orange-red color with pink streaks
in between. I knew I needed a darker color this time to cut through the horribleness cause buy them holi colours. Therefore, I zeroed in on this one. The last time I had my hair in a tone of red was at least 4 years ago. I actually wanted chocolate brown, but couldn't find the color of my choice.
So here is a before picture for you guys. See the sunset orange hair...and the dark roots...eww!
PS- I swear, this is not an edited pic, my hair WERE looking weirdly orange, also the photograph made it look even worse!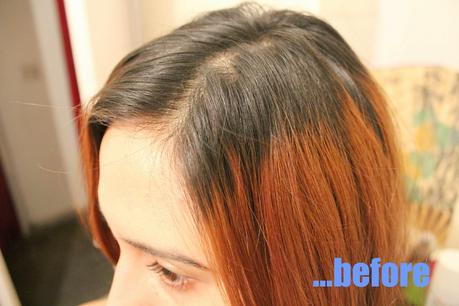 I got myself the
L'Oreal Excellence Creme in Burgundy
. The hair color kit comes with a pre application serum, to protect the weaker sections(namely the ends) of your hair. Also the color came with an attachable comb applicator,making the application real easy.
Price - INR 525
In hurry, I forgot clicking a pic of the complete set :P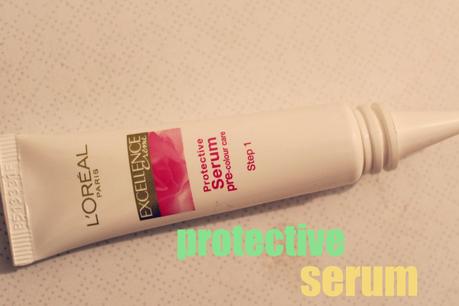 The comb-applicator is to be attached to the colourant bottle. That made application so much easier for me. Also, less mess!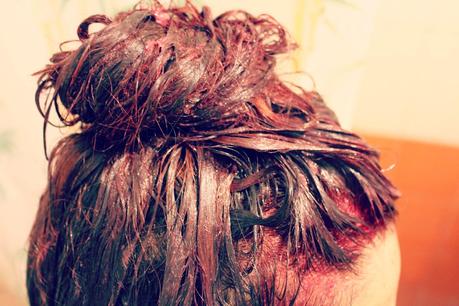 Under artificial lights and backlighting the color in the photograph seems like this....I wish it did so in real life!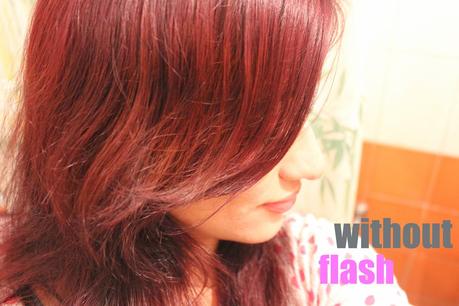 With flash and in sunlight, my hair color looks
jet black with red tones of henna
...don't like it...nope :(
The dark hair color make me look
sallow/pale
, basically a member of the
Cullen family from Twilight. 
Infact, the effect is so bad that once (when I had dark hair) my brother compared me to
Michael Jackson (bless his soul!)...!!!!!
I will be definitely be changing this hair color soon. Hope it starts fading quickly (which I do not think will happen, 
L'Oreal
colours are pretty good at their staying power)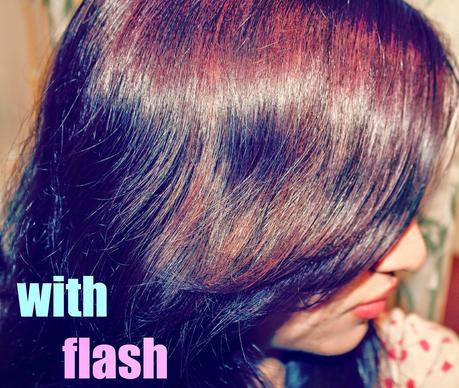 The product itself is
excellent
. I have never been disappointed by
L'Oreal Excellence Creme Colour
. It is a fantastic product and perfect for beginners.
Why I would recommend this hair color : 
did not dry out my hair
the serum is actually fantastic in reducing damage
made my hair shiny
left my hair in better condition
did not cause any skin reaction
no itchiness or burning sensation
set comes with a comb applicator, makes application easy
Although, this time, I am not very happy with the color. But, obviously, the fault is mine, I chose the color.
I have already decided my next hair color...Dark Golden Blonde...have to start searching for the color now, hard to find a light DIY hair color in Hyderabad...
Maybe I can do a Katy Perry look with this hair....hmmmm..lets see...  ;)

xoxo