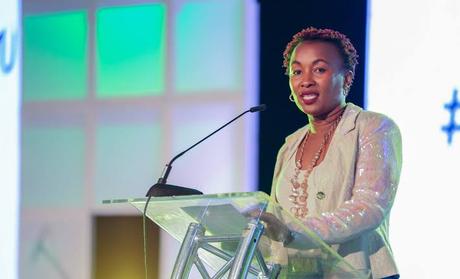 Kenya's telecommunications giant, Safaricom, has unveiled its biggest customer promotion campaign since its inception.
The 12-week promotion dubbed "Shukrani Kocho Kocho Kenya Nzima" seeks to reward more than 5 million Safaricom subscribers with over KSh. 340 million in cash prizes and airtime.
Speaking during the launch on February 19, 2019, Safaricom's Chief Customer Officer Sylvia Mulinge explained that the firm was keen on boosting customer loyalty.
"The campaign seeks to celebrate and reward more than 29 million customers for their continued loyalty. It further reiterates our commitment to provide our customers with relevant products and offers in line with our promise of 'Nawe Kila Wakati'," she stated.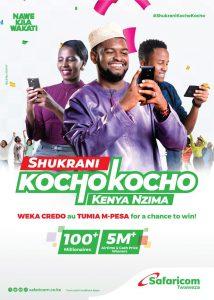 When the curtains fall on the promotion, there will be almost 100 new millionaires across the country courtesy of Safaricom.
One customer from each of the 47 counties will walk away with KSh. 1 million in the grand finale.
The firm also will hold weekly draws based on regions where 6 lucky winners will each pocket KSh. 1 million every week. The regional draws will run for 8 weeks.
Other regional winners will pocket consolation cash prizes of KSh. 10,000, KSh. 5,000, KSh. 1,000, KSh. 500 and KSh. 200.
Customers also stand a chance to win daily airtime of KSh. 200, KSh. 100, KSh 100 and KSh. 20.
At the end of the promotion, on May 25, 2019, Safaricom will award the national grand winner of "Shukrani Kocho Kocho Kenya Nzima" with KSh. 18 million.
To participate, customers will earn 10 entries for every  top up of KSh. 20 topped up and 1 entry for every KSh. 20 transacted on M-PESA
The M-PESA transactions have to be above KSh. 100 to be eligible. Qualifying transactions include; sending money, receiving money from a business, transfers from a financial institution to M-PESA, and all Lipa Na M-PESA transactions.
The more the entries, the higher your odds of winning. You can check your entries by dialling *456#.